Highlights From This Year!
Words by Mar Marín • Nov 28 2022
2022 is coming to a close, and we couldn't be prouder of the achievements accomplished this past year as a worldwide Network.
As a team, we've looked back at the year, and want to share some of the most exciting moments with you. Here's an overview of what we have accomplished in 2022, along with our 31 member organizations and amazing civic tech community!
More organizations have joined the Network!
This year, we have welcomed over seven organizations from the Czech Republic, Canada, the United Kingdom, Spain, Korea, Guatemala, and Ecuador!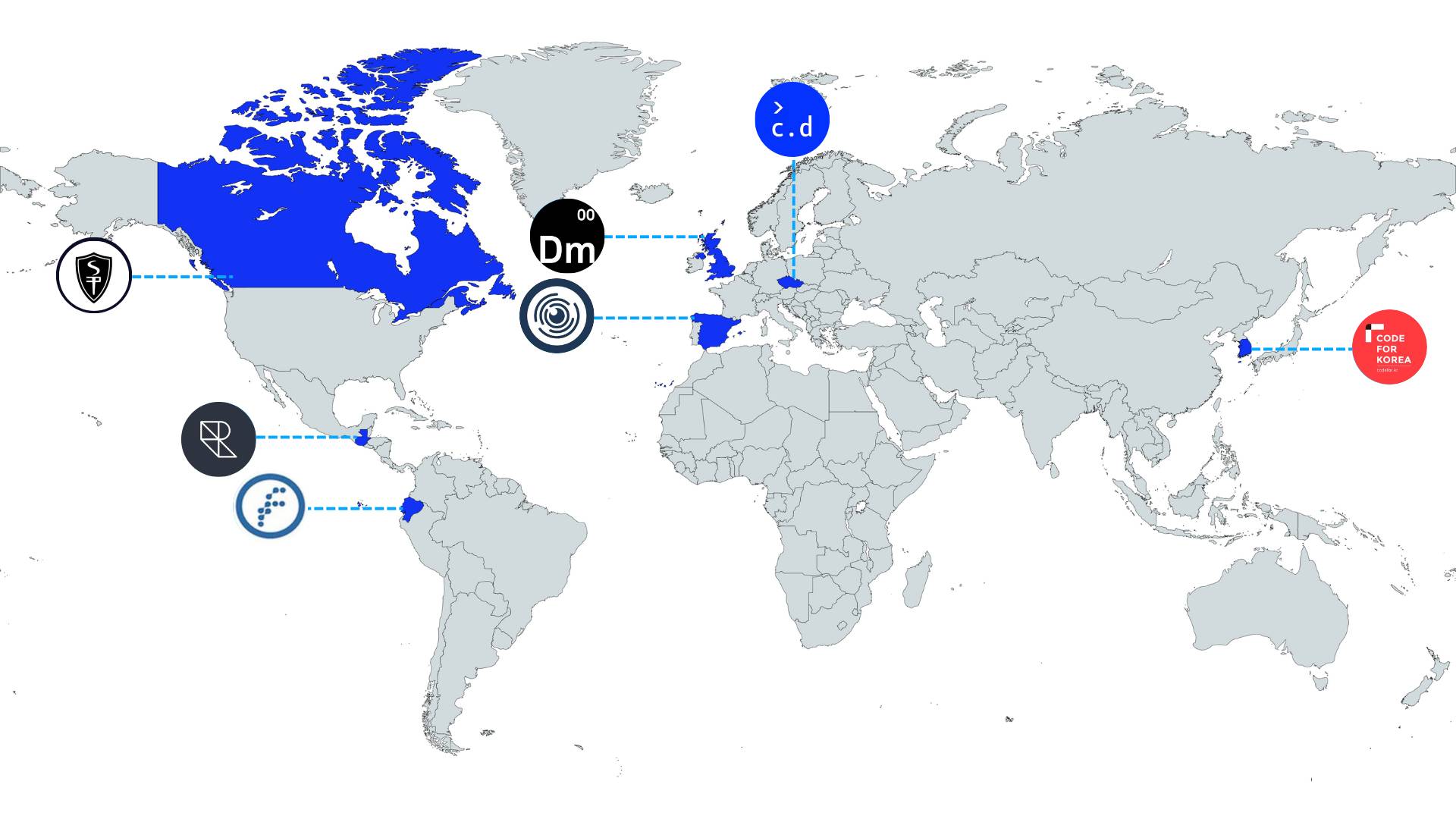 We are excited to keep strengthening the Code for All Network and build greater inclusion and amplification of voices traditionally underrepresented in civic tech! Get to know the organizations that recently joined the Code for All family:
Launching the Civic Tech <> SDG Series
We set in motion a series of webinars and lightning talks explicitly focused on the intersection of the United Nations Sustainable Development Goals and civic tech.
So far we have held 4 conversations with our member organizations and key stakeholders that are working to attain a shared blueprint for peace and prosperity for people and the planet.
If you want to explore what we have learned and what's coming next, check out our blog and re-watch the conversations on the series playlist.
5 Minutes Series
Code for All's representatives help us facilitate information flows between the core team and our 31-member organizations. These people are at the heart of what we achieve as a Network.
So everyone else can get to know them too, we've started a bi-monthly series of brief conversations to share more about their grassroots activities and personal interests. With this series, you will get to meet the people at the forefront of the civic tech realm!
Summit 2022
This year, we marked our third online Summit! We facilitated discussions around combating climate change, fighting authoritarianism, building community engagement, and making civic tech more accessible.
We held over 35 immersive sessions led by more than 60 speakers from around the world to elevate conversations and initiatives of the civic tech movement. Over 475 folks tuned in from 70+ countries around the world.
Head over to our blog to learn more about the 2022 Summit and catch up on the stream on our YouTube playlist!
Disinformation Research Project
Code for All and the National Democratic Institute enlisted Matt Stempeck to research and share back about the role our member organizations play in confronting disinformation.
Want to explore how our Network is tackling disinformation?
Follow our official Twitter thread to explore the project's insight, and learn from nine organizations worldwide fighting disinformation.
Organizational Sustainability Workshops
With support from the National Democratic Institute, we partnered with La Sobremesa to provide a tailored process for strengthening non-profit financial sustainability action plans. Our focus here is on helping civic tech organizations learn best practices for sustaining themselves.
So far, we have successfully conducted two cohorts, one in Latin America with Codeando México and Ciudadanía Inteligente, and another recently with the Civic Tech Innovation Network. Read all about it here.
Capacity Building
This year the team got a little bit bigger! We were excited to welcome Melissa Zisengwe onto the team as our community-building genie. Melissa did an amazing job helping to shape important conversations and move our Communities of Practices and Support Squads programs forward.
Furthermore, we teamed up with Code for Canada to host a workshop about monitoring and evaluating civic tech projects. Learn more about the sessions and the key takeaways shared by John Griffin in our blog!
Support Squads
With the support of our community-building genie, we have hosted four Support Squad meetings. Here's a quick recap of what we lived through this year!
Learn more details on our blog here!
Communities of Practice
We hosted three Community of Practice sessions where communities from South Africa, Nigeria, Jamaica, Uganda, Mexico, the USA, the UK, Romania, Singapore, and Germany joined and enriched our conversations.
You can learn more from Melissa's blog here!
TRANSCEND
We are excited to share that we will be part of the TRANSCEND Horizon Europe project, funded by the European Union, along with partners European Organisation for Security (EOS), Trilateral Research, TNO, Fraunhofer-Gesellschaftch, Österreichisches Rotes Kreuz, Peace Research Institute, and Forum européen pour la sécurité urbaine (Efus).
The project aims to improve practices around citizen and societal engagement in the design and development of security technology. Be sure to follow the project's Twitter and LinkedIn to stay up to date with the project!
We're excited about what's coming next in 2023!
We are working hard to scale impactful projects and share meaningful stories on how communities and technology are transforming the world.
P.S. —Just a sneak peek that has us really excited: Code for All is turning 10 next year. So, wait for our big celebration!
In the meantime, you can keep up to date with the network by subscribing to our mailing list. Be sure to follow us on social media (Facebook, Instagram, Twitter, and LinkedIn), and hop in to say hi on our Slack channel!
---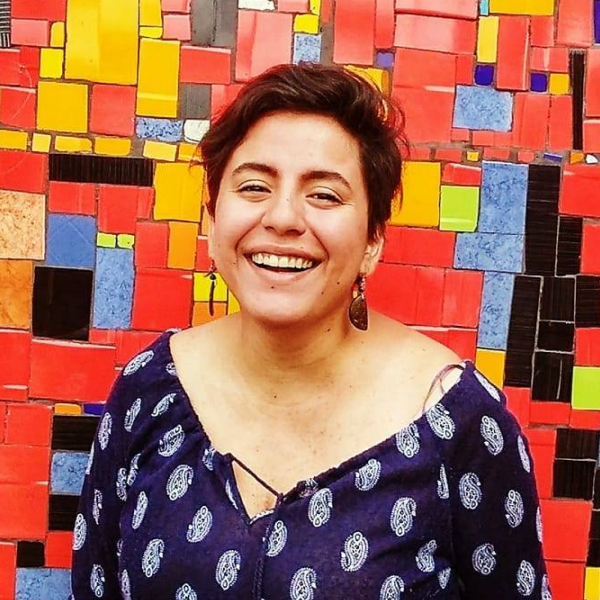 Mar Marín