Introducing our Organizational Sustainability Guru: Anca Matioc [Eng/Spa]
Words by Mar Marín • Feb 1 2022
This article is also available in Spanish below.
Over the past six months, as part of our Capacity Building program, we've focused on helping civic tech organizations learn best practices for sustaining themselves.
Ensuring sustainability is one of the biggest challenges for any organization, and it's an important step for every nonprofit. At Code for All (CfAll), we've been working on strengthening our member organizations' skills and knowledge on this subject by hosting workshops that enable them to explore and develop plans for the future.
To do this, we partnered with Anca Matioc.
Anca is a true believer in projects run by civil society for civil society. That's why, in 2020, she co-founded La Sobremesa, a consultancy that facilitates reflection and learning processes for civil society in Latin America. This is a space where organizations can think, reflect, analyze and take steps for new experiences and solutions, such as a Sustainability Plan Makeover.
We sat down with Anca to understand how she got into this role, what she has been working on in the civic tech realm, and what excites her about the sustainability cohort she has been working on with Ciudadanía Inteligente and Codeando México. Here's what we learned:
Who is Anca?
"As my Twitter bio used to say, I'm a walking self-identity crisis", she expresses while laughing. She describes herself as a person who has not had caffeine for two months. Although, she sometimes drinks decaffeinated coffee during a heavy day. In the morning she goes for a walk with her dog Luna, reads a book —at the time of the interview she was enjoying All About Love by Bell Hooks— and tries to start each day at eight in the morning. She is a highly organized person.
Anca was born in Romania, raised in the United States, and lived in Latin America. She studied abroad for a semester in Chile and, while in the region, she worked closely with Ciudadanía Inteligente as the Director of Desarrollando América Latina, where she also co-founded Abre LATAM.
Work is a big part of her life. After studying for a master's in New York, she returned to Chile and worked as The Matchbox Coordinator in Latin America for The Engine Room. After three years, she left the organization because she was committed to creating something of her own within the realm of civil society. Together with Nonso Jideofor, our Funding & Partnerships Manager, she founded Agency, a south-by-south organization that works to advance the resilience and future-preparedness of civil society. It didn't work out, but it was a great learning experience that brought her back to her Latin American roots.
In January 2020, while based in Mexico, she decided to co-found La Sobremesa, which launched the following June. For Anca, it has been a great journey both geographically and professionally to get to where she is today.
How did she get into the Civic Tech world?
She worked with a Chilean NGO called 'Genera, Ideas y Acciones Colectivas'. At first, she was working as an intern and was asked to help find donations for the organization. When she turned 21, Anca realized how in love and obsessed she was with sustainability projects.
As she arrived at Ciudadanía Inteligente in 2011, the civic tech sector was just starting. As a Romanian, she recalls that corruption has always been an after-supper discussion (or as we say in Spanish, la sobremesa).
When she learned about the existence of Ciudadanía Inteligente, Anca was attracted to a space where democracy was being strengthened and people were able to learn and fight back corruption in Chile. She started working right away in Desarrollando América Latina, where she got to work simultaneously with six countries focusing on open data and social issues; always hand-by-hand with expert organizations to build a stronger community and ecosystem of open data, open government, and civic technology.
Why is Anca excited to work with Code for All?
She has known about the network for a long time and has closely worked with several of our member organizations. With Abre LATAM she and her team sought to open and nurture networking spaces where organizations —with the same goals and visions— could connect, be nurtured, and help build projects towards a common goal. Therefore, supporting spaces like CfAll is very important to her.
With Sofia Corona, our co-director, La Sobremesa discussed how important it was to support organizations and their sustainability efforts. For Anca, "many organizations are truly focused on their causes and have left aside these discussions. Sometimes, they just don't have the time, human resources, or the space to do it. Sadly, sustainability is an issue that does not receive enough support".
Anca explains that she has not seen donors, as well as consultation exercises, that support the organizations to review their structures or internal methodologies. These sustainability processes are the difference between surviving and excelling, or as Anca likes to explain "not only to survive but to thrive".
Sustainability can be done "under your criteria and in your own way", and that's what she wants for CfAll members to achieve.
What has the process been?
In July 2021, in partnership with La Sobremesa, we launched a tailored process to help our member organizations strengthen their financial sustainability action plans. We aimed to design one-on-one support through a series of sessions and activities that improved these organizations' confidence and ownership when generating sustainability plans.
Anca explains that it has been a process of several months. The open call received six very diverse applications in terms of trajectory, team, geography, and ways of working; some of them focused more on the government, others did not charge for their activities or had no idea how to diversify their grant funders.
The interviews conducted with applicant organizations were based on creating trust-filled conversation spaces for reflection, not to extract information. This helped us choose two final organizations that needed similar support, as the process is intended to have collaborative learning between them. In the end, Codeando México and Ciudadanía Inteligente were selected.
La Sobremesa has designed a tailored process for each organization. It includes a discovery call to learn about the context and challenges the organization faces, as well as where the organization sees itself in five years. It also includes two workshops in which the organizations reflect on the activities and services they provide and think about how well-aligned they are with their values ​​and mission.
Codeando México and Ciudadanía Inteligente have similar activities and methodologies that the workshop seeks to professionalize while they design and push on a long-term sustainability strategy.
For Anca and La Sobremesa, supporting organizations in their sustainability processes mark a moment of great learning for them, as well as for Ciudadania Inteligente and Codeando Mexico because it is a space to not only reflect but start planning and executing.
In each workshop, they got to reflect, discover and act on their sustainability plan. This was a space for CfAll members, who on a daily basis are very busy, to rethink and implement a financial plan, investigate different ways to sustain their organization and start experimenting with new models and ideas.
In case you are interested, the next generation will have their open call soon! Subscribe to our newsletter and join our Slack channel, so you don't miss it!
Anca's top 5 tips for sustainable organizations:
Before addressing the topic of sustainability, it is important to know which are your values ​​and non-negotiables. For example, an organization might choose to never work with the government, or never accept funds from particular companies. It is important that if it is non-negotiable, you do not change it and be guided by the values ​​that you defined in the sustainability process.
Do your research. There are tons of free and paid online resources on sustainability: Candid, Council for Non-Profit, Nolo, Bridge Span, and SSIR. It is important to know what questions to ask because some organizations have problems with creating a sustainability plan, and others have problems with their organization. La Sobremesa is working on translating these investigations into Spanish.
Research your donors and grants. It's important to ask: why do we get a grant? Beyond the database, ask in your network, who finances your colleagues and how do they finance them? Use CfAll as a network to access all this information. If you are interested, you can join the #fundraising channel in the Code for All Slack.
Use competitor analysis to create your sustainability strategy. This will allow you to create your database, meet organizations that inspire you and that are similar to your organization to take the next step: talking to potential donors.
Take the time to sit down and analyze the sources of sustainability throughout the year. La Sobremesa recommends that you write down the possible donors and donations in a spreadsheet to analyze how much time you spend if there is a good relationship with the donor, what type of financial experiences gave the organization the most fruit, evaluate your donors and know if in the future you want to seek more similar alliances. La Sobremesa recommends writing down experiences and ranking them.
Further resources if you want to take a deeper dive into sustainability:
Tools by La Sobremesa. Btw, Anca and her team have been dreaming to build a free repository in which Latam organizations can find useful information and resources for their sustainability plan. Let's wait for it soon!
//
Presentando a nuestra Gurú de la Sostenibilidad: Anca Matioc
Durante los últimos seis meses, como parte de nuestro Fortalecimiento de Capacidades, nos hemos centrado en ayudar a organizaciones de tecnología cívica dentro de la red a aprender mejores prácticas para ser sostenibles.
Garantizar la sostenibilidad es uno de los mayores desafíos para cualquier organización y es un paso importante para todas las organizaciones sin fines de lucro. En Code for All, estamos trabajando para fortalecer las habilidades y el conocimiento de nuestras organizaciones miembro sobre este tema; organizando talleres que les permitan explorar y desarrollar planes para el futuro.
Para lograrlo, sumamos fuerzas con Anca Matioc.
Anca cree firmemente en proyectos desociedad civil para sociedad civil. Por eso, en 2020 cofundó La Sobremesa, una consultoría que facilita procesos de reflexión y aprendizaje para estas organizaciones en América Latina. Este es un espacio donde las organizaciones pueden pensar, reflexionar, analizar y dar el siguiente paso hacia nuevas experiencias y soluciones, como lo es la planeación y ejecución de un Plan de Sostenibilidad.
En esta ocasión, nos sentamos con Anca para entender cómo llegó a este rol, cómo se ha vinculado al ámbito de la tecnología cívica y qué le emociona sobre la primera edición del taller de Sostenibilidad en la que ha estado trabajando con Ciudadanía Inteligente y Codeando México. Esto es lo que aprendimos:
¿Quién es Anca?
"Como decía mi bio en Twitter, soy una crisis de identidad andante", expresa entre risas. Se describe a sí misma como una persona que no toma cafeína desde hace dos meses, aunque a veces bebe café descafeinado durante un día pesado. Por la mañana sale a pasear con su perrita Luna, lee un libro —en el momento de la entrevista estaba disfrutando de All About Love de Bell Hooks— y trata de empezar cada día a las ocho de la mañana. Es una persona muy organizada.
Anca nació en Rumania, se crió en los Estados Unidos y vivió en América Latina. Estudió un semestre en el extranjero en Chile y, mientras estuvo en la región, trabajó de cerca con Ciudadanía Inteligente como Directora de Desarrollando América Latina, donde también cofundó Abre LATAM.
El trabajo es una gran parte de su vida. Luego de estudiar una maestría en Nueva York, regresó a Chile y trabajó como Coordinadora de The Matchbox en América Latina para The Engine Room. Después de tres años, dejó la organización porque estaba comprometida con crear algo propio dentro del ámbito de la sociedad civil. Junto con Nonso Jideofor, nuestro Coordinador de Alianzas y Recaudación de Fondos, cofundó Agency, una organización que trabajó para promover la resiliencia y la preparación para el futuro de la sociedad civil. No funcionó, pero fue una gran experiencia de aprendizaje que la trajo de vuelta a sus raíces latinoamericanas.
En enero de 2020, mientras residía en México, decidió cofundar La Sobremesa, la cual se presentó al público en junio del mismo año. Para Anca, ha sido un gran viaje —tanto geográfica como profesionalmente— para llegar hasta donde está hoy.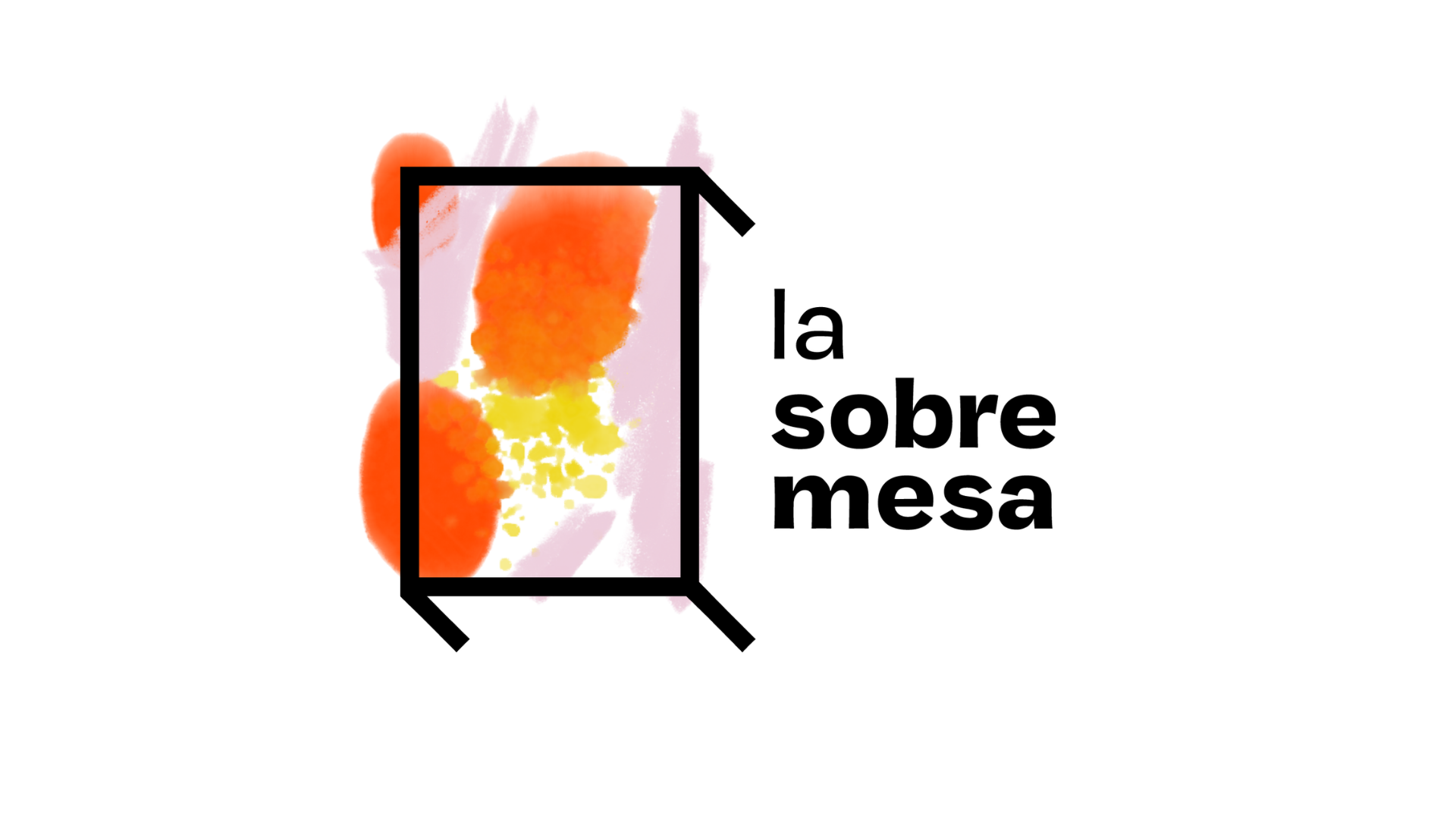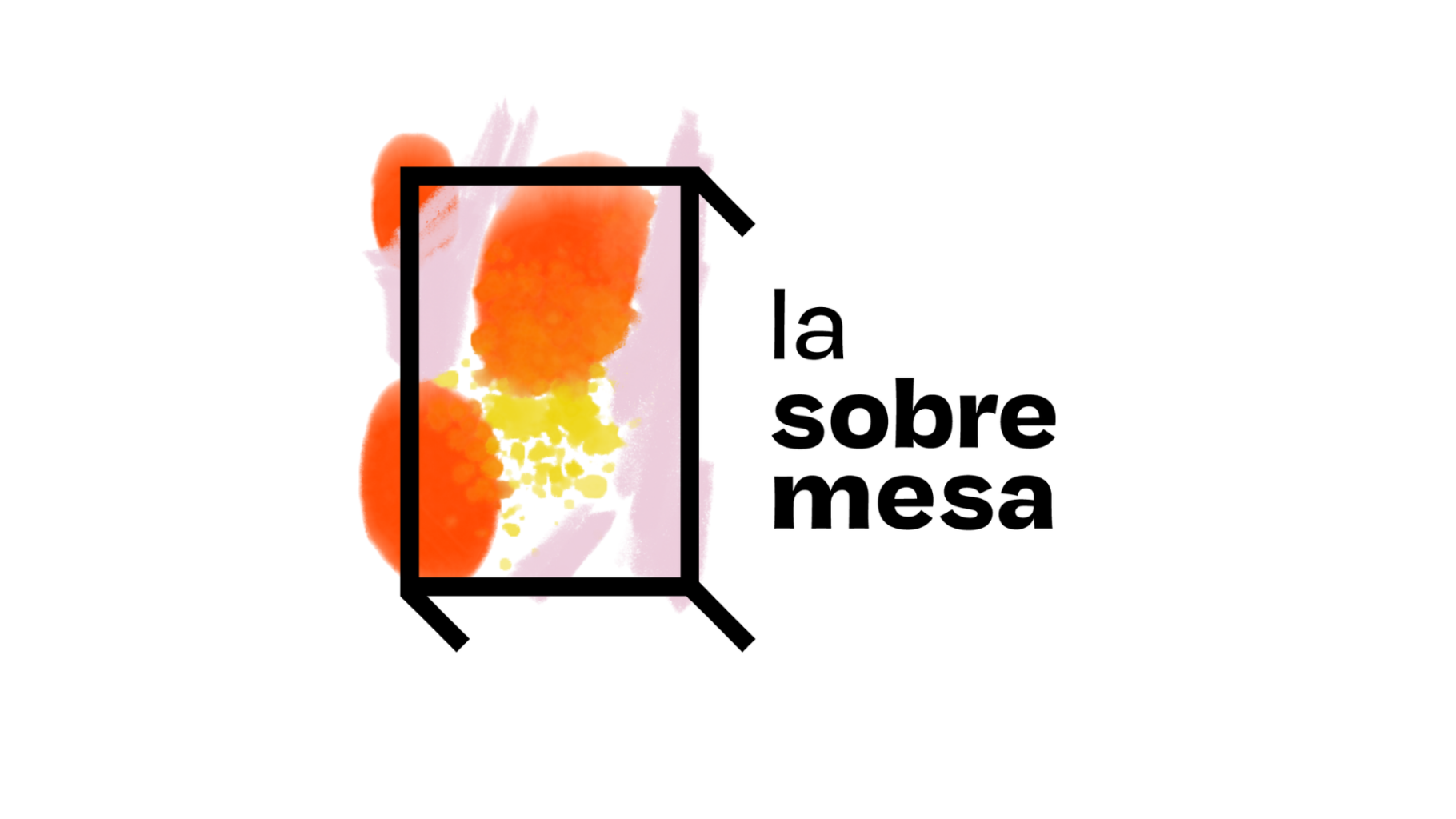 ¿Cómo entró en el mundo de la tecnología cívica?
Trabajó con una Organización No Gubernamental (ONG) chilena llamada 'Genera, Ideas y Acciones Colectivas'. Al principio, trabajaba como pasante y se le pidió que ayudara a encontrar donaciones para la organización. Cuando cumplió 21 años, Anca se dio cuenta de lo enamorada y obsesionada que estaba con los proyectos de sostenibilidad.
Cuando llegó a Ciudadanía Inteligente en 2011, el sector de la tecnología cívica apenas comenzaba. Como rumana, recuerda que la corrupción siempre ha sido un tema que tratar en la sobremesa.
Cuando se enteró de la existencia de Ciudadanía Inteligente, Anca se sintió atraída hacia un espacio donde se estaba fortaleciendo la democracia y las personas podían aprender y combatir la corrupción en Chile. Comenzó a trabajar de inmediato en Desarrollando América Latina, donde colaboró simultáneamente con seis países enfocándose en datos abiertos y temas sociales; siempre de la mano con organizaciones expertas para construir una comunidad y un ecosistema más fuerte de datos y gobierno abierto, así como de tecnología cívica.
¿Qué le emociona de trabajar con Code for All (CfAll)?
Conoce la red desde hace mucho tiempo y ha trabajado de cerca con varias de nuestras organizaciones miembros. Con Abre LATAM, ella y su equipo buscaron abrir y nutrir espacios de networking donde las organizaciones —con los mismos objetivos y visiones— pudieran conectarse, nutrirse y ayudar a construir proyectos hacia un objetivo común. Por eso, apoyar espacios como CfAll es muy importante.
Con Sofia Corona, nuestra co-directora, La Sobremesa discutió la importancia de apoyar a las organizaciones y sus esfuerzos de sostenibilidad. Para Anca, "muchas organizaciones están verdaderamente enfocadas en sus causas y han dejado de lado estas discusiones. A veces, simplemente no tienen el tiempo, los recursos humanos o el espacio para hacerlo. Lamentablemente, la sostenibilidad es un tema que no recibe suficiente apoyo".
Anca explica que no ha visto donantes, así como ejercicios de consulta, que apoyen a las organizaciones a revisar sus estructuras o metodologías internas. Estos procesos de sostenibilidad son la diferencia entre sobrevivir y sobresalir, o como le gusta explicar a Anca, "no solo sobrevivir, sino prosperar".
La sostenibilidad se puede accionar "bajo tu criterio y a tu manera". Eso es lo que ella quiere que logren las organizaciones miembro de Code for All.
¿Cuál ha sido el proceso?
En julio de 2021, en alianza con La Sobremesa, lanzamos un proceso personalizado para ayudar a nuestras organizaciones miembros a fortalecer sus planes de acción de sostenibilidad financiera. Nuestro objetivo fue diseñar un apoyo personalizado a través de una serie de sesiones y actividades que mejoraran la confianza y la apropiación de estas organizaciones al generar planes de sostenibilidad.
Anca explica que ha sido un proceso de varios meses. La convocatoria abierta recibió seis postulaciones muy diversas en cuanto a trayectoria, equipo, geografía y formas de trabajo; algunos de ellos tenían un enfoque hacia el gobierno, otros no cobraban por sus actividades o no tenían idea de cómo diversificar sus subvenciones.
Las entrevistas realizadas a las organizaciones postulantes se basaron en generar espacios de conversación de confianza para la reflexión, no en extraer información. Esto nos ayudó a elegir dos organizaciones finales que necesitaban un apoyo similar, ya que el proceso pretendía tener un aprendizaje colaborativo entre ellas. Al final resultaron seleccionadas Codeando México y Ciudadanía Inteligente.
La Sobremesa ha diseñado un proceso a la medida para cada organización. Éste incluye una llamada de descubrimiento para conocer el contexto y los desafíos que enfrenta la organización, así como también conocer cómo se visualiza la organización en cinco años. Asimismo, el proceso incluye dos talleres en los que las organizaciones reflexionan sobre las actividades y servicios que brindan, y analizan la alianeación de las mismas con sus valores y misión.
Codeando México y Ciudadanía Inteligente tienen actividades y metodologías similares que el taller busca profesionalizar mientras diseñan e impulsan una estrategia de sostenibilidad a largo plazo.
Para Anca y La Sobremesa, apoyar a las organizaciones en sus procesos de sostenibilidad marca un momento de gran aprendizaje para ellas, así como para Ciudadanía Inteligente y Codeando México porque es un espacio no solo para reflexionar, sino para empezar a planificar y ejecutar.
Anca comenta que en cada taller, las organizaciones pudieron profundizar, descubrir y actuar sobre su plan de sostenibilidad. Este fue un espacio para que las organizaciones, quienes diariamente están muy ocupadas, repensaran e implementaran un plan financiero, investigaran diferentes formas de sostener su organización y comenzaran a experimentar con nuevos modelos e ideas.
5 consejos de Anca sobre sostenibilidad financiera:
Antes de abordar el tema de la sostenibilidad, es importante saber cuáles son tus creencias no negociables. Por ejemplo, una organización puede optar por no trabajar nunca con el gobierno o nunca aceptar fondos de determinadas empresas. Es importante que si es innegociable, no lo cambies y te guíes por los valores que definiste en el proceso de sostenibilidad.
Haz tu investigación. Hay toneladas de recursos en línea gratuitos y de pago sobre sostenibilidad: Candid, Council for Non-Profit, Nolo, Bridge Span, y SSIR. Es importante saber qué preguntas hacer porque algunas organizaciones tienen problemas para crear un plan de sostenibilidad y otras tienen problemas con su organización. La Sobremesa está trabajando en traducir estas investigaciones al español.
Investigar a tus donantes y subvenciones. Es importante preguntarse: ¿por qué obtenemos una donación? Más allá de la base de datos, pregunta en tu red quién financia a tus compañeros y cómo los financian. Utiliza a Code for All como red para acceder a toda esta información. Si estás interesado, puedes unirte al canal sobre recaudación de fondos en nuestro Slack.
Utiliza el análisis de la competencia para crear tu estrategia de sostenibilidad. Esto te permitirá crear tu base de datos, conocer organizaciones que te inspiren y que sean similares a tu organización para dar el siguiente paso: hablar con posibles donantes.
Tómate el tiempo para sentarte y analizar las fuentes de sostenibilidad a lo largo del año. La Sobremesa te recomienda anotar los posibles donantes y donaciones en una hoja de cálculo para analizar cuánto tiempo dedicas, si hay una buena relación con el donante, qué tipo de experiencias financieras dieron más frutos a la organización, evaluar a tus donantes y saber si en el futuro desea buscar más alianzas similares. La Sobremesa recomienda anotar las experiencias y jerarquizarlas.
Conoce más recursos para profundizar en la sostenibilidad:
Herramientas de La Sobremesa. Por cierto, Anca y su equipo han estado soñando con construir un repositorio gratuito en el que las organizaciones de Latinoamérica puedan encontrar información y recursos útiles para su plan de sostenibilidad. ¡Ya lo estamos esperando!
¡Suscríbete a nuestro boletín y únete a nuestro canal de Slack, para que seas de las primeras personas en enterarte sobre más proyectos!
---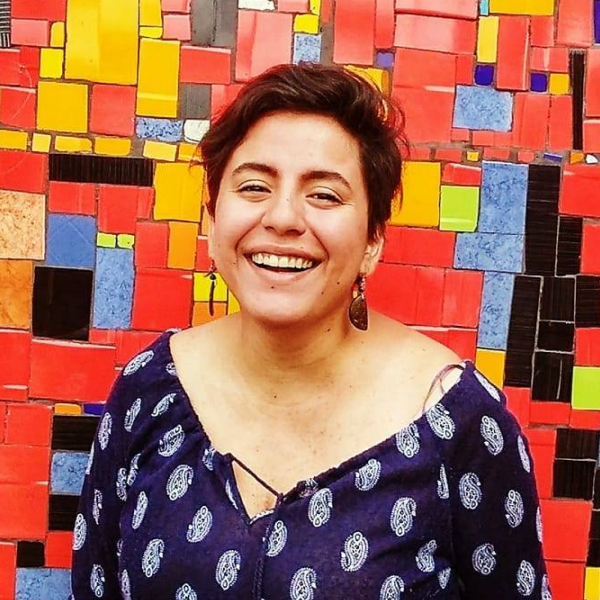 Mar Marín