5 Minutes with​​ Esther Semo
Words by Mar Marín • Mar 1 2022
Our monthly series of quick conversations with civic tech change-makers, who are also representatives from our 24 member organizations. Get to know the people at the forefront of the civic tech realm!
Esther currently represents Code for Australia in the Code for All network. She is psyched to combine her love of helping people with tech. She has previously worked at Gender Equity Victoria running projects aimed at stopping violence against women online.
Get to know Esther!
I'm the Head of Communications & Community at Code for Australia. What exactly does that mean? Awesome question! – there's quite a bit to my job so here's a fun little list:
Creating cool content (have you listened to our podcast yet?) about the amazing work we do and what's going on in civic tech
Handling all our marketing activities and events
Getting to chat with awesome people all day and connect those awesome people
Helping out with product management for some of our exciting new offerings
Supporting our Fellows with all their storytelling work and any relevant professional development goals they have
My background is in comms in the arts industry and the feminist not-for-profit sector, so I've always been passionate about championing causes I believe in. I can also identify any dog breed (even mix-breeds!) upon request. It's a gift.
How did you find yourself working in the realm of civic tech?
It was kind of on accident! I had a lot of friends in the digital and tech sector and I was endlessly curious about why some of those ways of working couldn't be implemented in the not-for-profit sector and the public sector.
The more I learnt about civic tech, the more I was drawn to its ideals and its tenants. I also knew first hand that when it comes to tech and digital, a lot of people who aren't from that world find it scary and difficult to understand and dive into, so I knew I could use my communications and storytelling skills to help make the work we do as an organization as accessible as possible to the people we're trying to empower and reach.
Plus, (and this is a BIG plus) as soon as I met the Code for Australia team during the interview process for my role, I knew it was where I was meant to be.
What makes you excited about working with Code for Australia?
Firstly and eminently, we do great work. I mean that. Our Base Team only has three members, but we manage to accomplish a lot by utilizing Agile methodologies in our work, listening to each other's wants and needs, and creating a welcoming, inspiring, and growth-driven environment.
Also, as an organization we walk the talk – we don't recommend solutions to folks that we wouldn't implement ourselves. This level of authenticity is at the heart of everything we do.
Finally, we get to work with some of the most empathetic, intelligent, and dedicated people. From our Fellows and Advisors through to the folks in government we partner with, it's a great group of humans working towards a better digital future for the people of Australia.
What are the biggest civic tech challenges in your region?
Our vision as an organization is that by 2030, Australia will have a world-class digital government, and it's our vision for a reason… we aren't there yet.
Several public sector challenges prohibit this as a reality currently. Many of these challenges have to do with ways of working and how products and services are designed and built, which is why at Code for Australia we put such a focus on capability building.
Capability building takes many forms, from teaching "non-digital" folks the basics, and how to work with digital teams, to getting expert technologists in the room with policymakers and public servants so that they can teach them new ways of working, and show them firsthand how to do digital well.
We've also seen the unprecedented pressure on the technology job market impact how easy it is to get technical people into government, but we have some ideas to combat this! We need to get great people with the right skills working in government, empowering those who are already there.
Ultimately, Australia needs the public sector to be more digital, and that's what we're here to help them do.
//
You can read more of this 5 Minutes With interview in our bi-monthly newsletter. Be sure to sign up here to get to know the people at the forefront of the civic tech realm!
---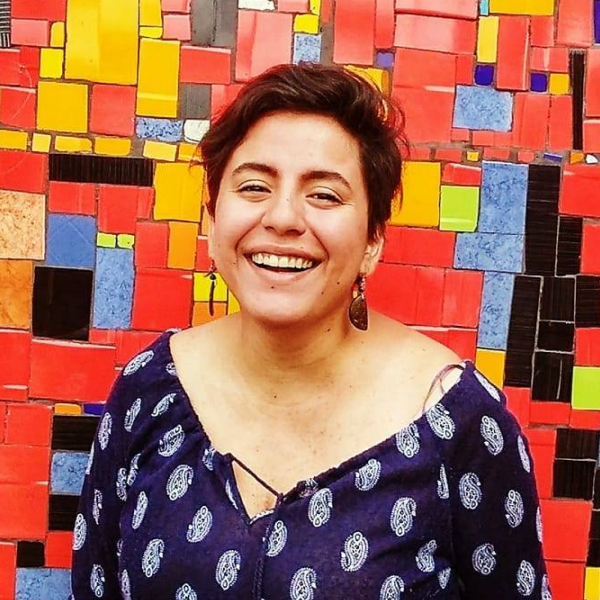 Mar Marín