Exploring the dark matter of civic infrastructures
Words by Thomas Theodore and Jonathan Lapalme • Jul 13 2022
This article is written by one of Code for All's newest Affiliate Members, Dark Matter Labs, a multidisciplinary design team working with partners, clients, and collaborators across the world to develop new methods for system change.
Dark Matter Labs (Dm) is optimistically working to prove the viability of an ecologically-just civic economy. We are focused on shaping the significant transitions needed in society to respond to climate breakdown and the technological revolution. We're a multidisciplinary team with a passion for taking on societal challenges in education, food systems, urban design, logistics, data, policy, finance, healthcare, governance and organisational culture.
Dm is a not-for-profit autonomous organisation collaborating with communities to reshape and rebuild their institutions, instruments and infrastructures. Whether focusing on streets, towns, cities or entire bioregions, we're working to establish collective means of coordinating and governing our common resources. New technologies allow us to redefine agency and participation, and to recalibrate civil society, market and state boundaries. We're discovering, designing and developing institutional 'dark matter' to support this civic economy.
To be democratic, sustainable and genuinely distributed, change must be informed by and embraced by people. At the same time, delivering success on the ground will be underpinned by a bureaucratic revolution – this "boring stuff" shapes how people interact with the world around them. The technologies and (often invisible) infrastructures define relationships and encode individual, societal, political, environmental and economic norms.
Growth at Dm
We're a fast-growing, public interest organisation. We began in London as a 5-person experiment, and we've grown to become an international team of over 60 in 5 years. We've experienced this growth solely through project-based grants and without external investment such as venture capital. In 2019/20, the first standalone Dm entity was established and attracted project funding of £600k. By 2021 this had risen to £2.3m and after a period of consolidation in 2022, this upwards trajectory is expected to continue at a rate of 10-15% each year until 2025.
Dm is working alongside innovative partners comfortable holding strategic risk while driving systems innovation. Adventurous partners recognise the importance of discovery work and are (sometimes) prepared to be the first to enter the unknown. Agile partners are ready to push beyond the boundaries of consultancy and create a proof of possibility, frameworks for change and massively scalable work.
How we finance 21st-century civic infrastructure
We want to make sure all our projects have a certain degree of independence but still have strong connections with each other in the form of a multi-level portfolio. This approach helps us address multiple facets of the climate emergency and share learnings and assets between projects as well.
We're intervening at key leverage points, focused on creating civic infrastructures that can be genuinely scalable and adaptable in various regions worldwide – whether a project focuses on a speculative housing model, a neighbourhood retrofit or a city's tree population. The portfolio keeps us mission-focused. Taking a systems view allows us to draw connections and apply discoveries across its various levels.
We are currently working with a growing number of cities – and their inhabitants – building demand, creating arrangements and building novel instruments to help equip them with the capacities and capabilities to pursue and deliver large-scale civic transitions. The diversity and entanglement of each city's reality plays a central role in informing and defining our work and shaping our broader portfolio.
Civic technology development at Dm
During our Dm Download (internal sharing session) on civic technology development, we discussed the need to both build the 'right thing' and the 'thing right'. That is to make sure we are setting up partnerships, projects and explorations to answer key, complicated questions (as opposed to solely relying on our research and modelling to guide technology development). We discussed how this currently requires an organisational transition instead of purely looking at how to set up teams to build digital products. It is a mindset shift that we'll have to embrace.
The complex theories and potential answers we have been communicating in blogs and reports are just a starting point for us. We use these starting points to explore, test and iteratively build products and systems based on the insights we gather as we go. We're not concerned about whether our original theory was correct as long as we achieve the desired outcome, looking for commonalities that make these products and/or systems scalable and transferrable.
Here are some of the current projects around civic technology at Dm:
TreesAI platform – Dark Matter Labs & Lucidminds
Trees as Infrastructure: A platform to value and invest in nature beyond carbon. Trees as Infrastructure establishes nature as a critical part of urban Infrastructure, alongside bridges, roads and rail, enabling investment, profitability and sustainability. We are working on Python-based impact models that compute and simulate various metrics for Nature-based Solutions over a long time using Agents-based Modelling. At the same time, creating React-based applications makes managing Nature-based projects easier for multiple city councils and project developers. The hard part is creating a variable and trustable financial instrument that connects these layers. We already presented a demo of our apps at COP26 last year in Glasgow and are working on launching by the end of the year. More about TreesAI here.
CircuLaw: We are working with the municipality of Amsterdam and a broad consortium of knowledge partners on the exploration of an open public service and national digital tool that enables policy makers to creatively use and re-use current legislation for the transition to a circular economy. Legal measures are identified through a legal system analysis and augmented with a rating system and then formulated into a JSON file. Using this data, we have built a Next.js application which offers an easy way to find relevant measures and understand its details and meaningful connections, ultimately leading to the required action and change. This project is still in its early stages, in September we will launch the first Alpha version of the digital tool.
Climate City Contracting: Various Swedish cities have committed to 2030 to reach their climate targets. We are working with Viable Cities to create the next generation of actionable and measurable pledging platforms. A place where anyone can easily understand and track what the city has committed to and how the actions are being followed. This project is also in the early and exploratory phases. More information here.
Material Registry concept – Dark Matter Labs & Center for Spatial Technologies
Material Registry: The aim of this work is to create an open, trusted repository for linking material, environmental impact and in-use performance data to a physical building. An interface which gives a deep understanding of all materials being used in the construction of any given building and its performance throughout its full life cycle. We are in the early prototyping phase, using IFC.js to visualise 3D building models, and connect data and information to all building element objects in the model, using various APIs to develop an open and accessible database.
All our work is open source and published when it reaches a mature stage. As Dm moves into the development of critical civic technologies such as the ones presented above, it will require not only that we organise differently internally but that we also work collaboratively internationally around some of the following key questions:
How do we invent investment mechanisms to discover the public good as we go? We need evident do-no-harm principles around how these civic technologies are developed and used, what frameworks they create and what the implications are.
Because they will need to exist outside the specific domain of market and state, how do we preserve the public good independently of where the capital comes from? Public investments for this work are typically focused on what exactly is needed to be accomplished. However, many of the challenges we face are too complex to know how to address at the outset.
If we want more power in the hands of communities, how do we create UX and transparency to avoid unconscious biases in the behavioural economics it makes? Maintenance of civic tech when it doesn't have the security of significant private investment is a big challenge.
How do we create open and transparent maintenance-friendly tech without increasing rent-seeking infrastructures for private capital?
How do we accurately measure and account for the material cost of technology? (E.g. the emissions of data centres and mining needed to create the hardware.)
How do we ensure the sustainability and longevity of services outside traditional institutional models of support?
How do we construct new frameworks of accountability for all stakeholders, both future and present?
Read more on our blog.
---
Thomas Theodore
---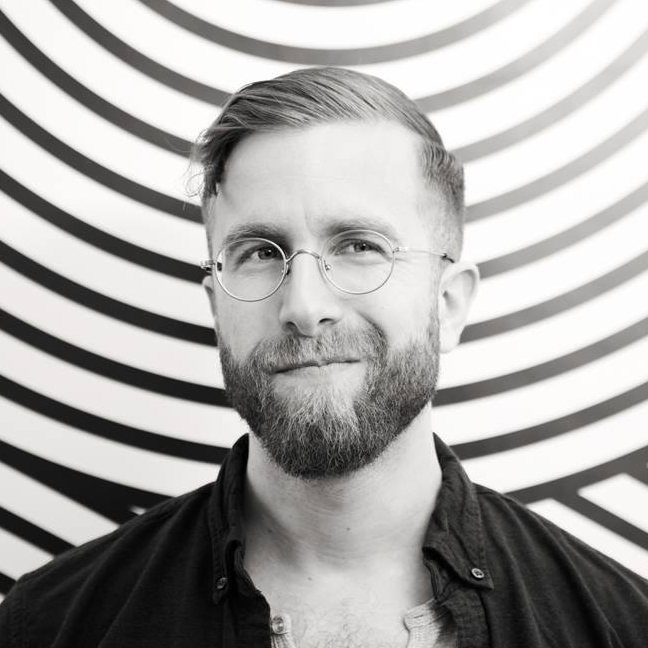 Jonathan Lapalme
---
Gurden Batra