Introducing our Community Building Genie: Melissa Zisengwe
Words by Mar Marín • Jun 13 2022
We are excited to welcome Melissa to the Code for All family as our new Program Assistant. She will be managing the Communities of Practice (CoPs) and Support Squad programs for the Network.
If you are new to the concepts, here's a quick-to-the-point summary of our community-building programs. The CoPs aim to bring network members, and organizations beyond the network, together and discuss digital civic engagement, disinformation, and good governance.
Following the community-building spirit, our Support Squads are all about bringing people together from the member organizations, who perform similar roles in civic tech at different organizations and different regions of the world, to share resources and support each other in their work.
Building the capacities of civic tech communities is a central priority for Code for All. In this piece, get to know the amazing background, skills, and ideas that Melissa brings to the network and how she will leverage our work to connect civic tech and civil society organizations from all around the world.
Who is Melissa?
That's a difficult one, isn't it? Melissa is a person who's trying to figure herself out, but she sort of knows what she wants to do. I'm not a Civic Techie myself. I don't produce or create any Civic Tech, but I like working in the space. I'm a person that is just on a journey to learn as much as I can about the world and what I can do to better it.
I'm an African. Before I am black, before I'm a woman or anything, I'm an African. Truly, there's nothing that I identify with more than being an African.
I'm an African who is passionate about how innovation can help people. I don't have a full picture of who she is, yet. Probably an African feminist trying to find a place in the world, and who is most likely to have the most colorful hair.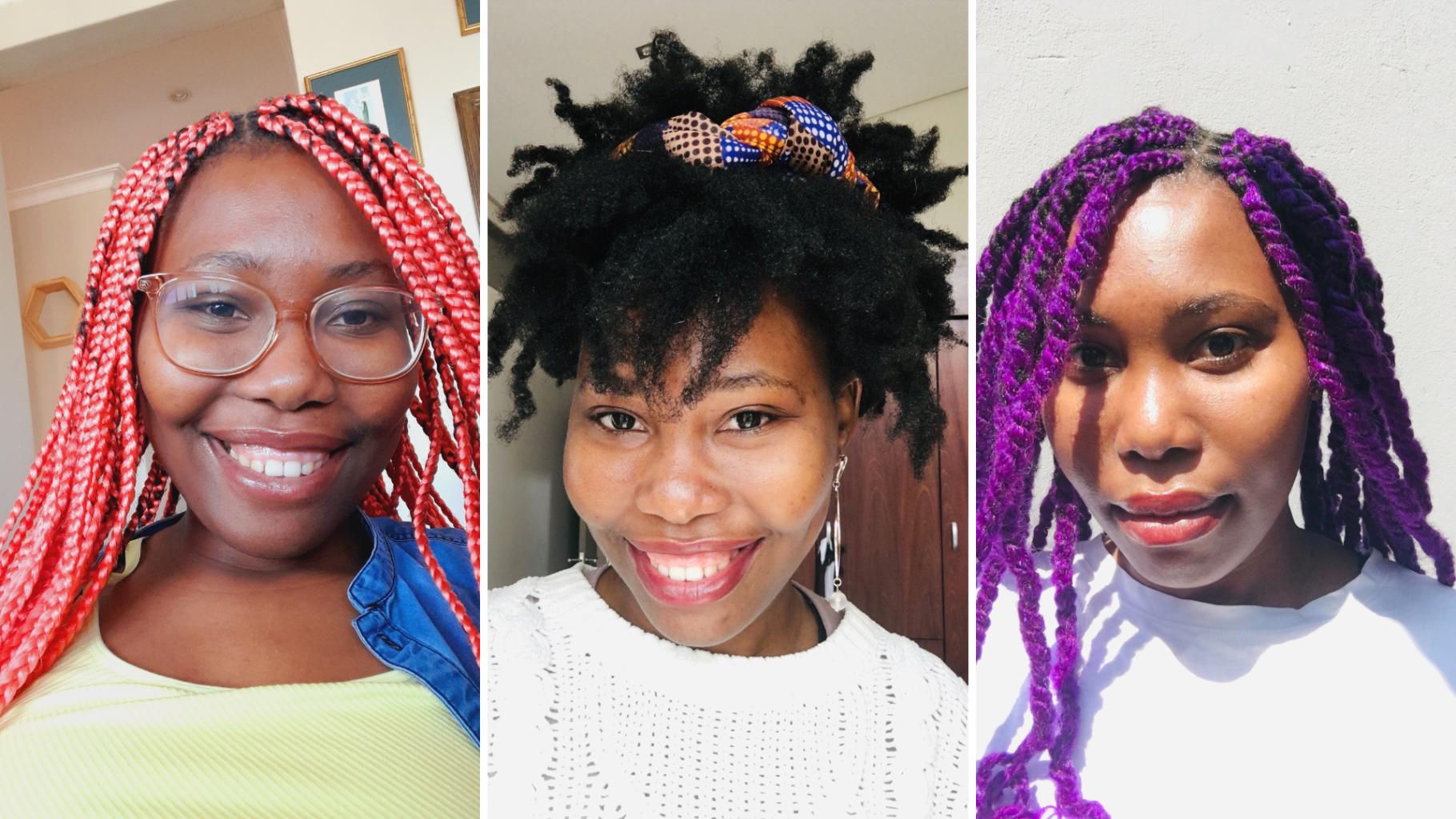 How did you become involved with civic tech?
I studied Journalism and Media Studies, English Language, and Linguistics. Those were my majors because I wished to become a journalist. I wanted people to have all the access to information because I believe in the power of the right information. Unfortunately, we're now living in the misinformation era.
After I finished studying, I got a journalist job, and then I got an opportunity at Civic Tech Innovation Network (CTIN). They hired me to be an innovation journalist. My job was to write about Civic Tech, media, and journalism innovation around the continent.
Because it was such a small team, I ended up working also in event planning and bringing the community together. My job just kind of evolved into what needed to be done. Eventually, I sort of became a researcher. So that's kind of how I came into the space. And then eventually I got promoted to Program Officer at CTIN.
What type of work have you been doing as a Program Officer at Civic Tech Innovation Network?
Everything and anything. I had to be all hands on deck running the meetings, doing the communications and social media, and also helping move on with research projects and managing the community we had. Eventually, we added a few more team members. and now my role is more programming and operations oversight for the projects.
Btw, I'm planning a big conference for October. Stick around for more information soon!
How would you explain what the Communities of Practice and Support Squads are to a person that is new to civic tech?
That's an interesting one.
Support Squads — I sort of like this thing that I've been playing around with: a team away from your team. So the idea it's sort of the team or the space where you come to discuss and share with people that are in similar positions within the civic tech community. So if you are in communications, you're not the only one. You can talk to other people in this space. You can find out how they use tools. You can find out what challenges they're experiencing, and all of that. It allows you to talk to people who are outside of your organization, and who are doing a similar thing to you. So it also kind of helps with the competition, right? It helps you to stop thinking about other people in the community as competitors, and instead as a community and people you can reach out to for support.
Communities of Practice — It's a space for people to come and discuss as well, but mainly to explore topics that are under a particular field. Such as disinformation, good governance, and digital citizen engagement. People have been saying to me that they simply like having the space. So it's not necessarily having a select channel and posting stuff. It's, like, having that space is enough for them to just come and meet and talk to each other and discover new things and new ways of doing things.
Our amazing Co-Directors, Sofia and Lorin, wrote their insights about both projects. You can read all about the CoPs here, and find more information about what has been going so far in Support Squads here.
What are you most excited about in this new role?
It's been a very nice opportunity for me to learn a lot and expose myself to a wider network of people that work in this space. I feel my heart jump every time I join or host a session. After the online gatherings, I have felt people are grateful to the team for putting this together and ensuring that they have a space to communicate and talk. That always fuses my heart.
Working with the Communities of Practice and Support Squads communities has been welcoming. They take up the space that Code for All is giving them and make the best of it.
Being part of the Code for All team has been a good opportunity so far. You know, how jobs are stressful and you're always thinking about it an it just nonstop? I haven't experienced that here. I'm enjoying bringing the community together, and learning from my colleagues —Sofia, Lorin, and you—. It's quite cool to be in a space where you can do your job and help bring these people together and offer them an opportunity to discuss, share, and explore. I get to learn and experiment with a lot of ideas. We're offering a lot of opportunities to try something new, to do whatever we want that can help the community. That's something unique and special.
This next one is a side step from civic tech — what do you enjoy doing in your spare time? What are a few of your favorite things?
That's funny. I don't have a social life at the moment because I'm doing my Master's as well. So I plan to start having a social life next year after I'm done.
However, I do have a few things that I like to do. I live in Cape Town, so it's quite a nice city to drive around, enjoying the beach and big mountains. Generally, I like exploring the city that I live in, and because I moved here almost two years ago, the gym has become a frequented place. It's good for my body and soul.
Also, I do a lot of stuff with my partner. We love discovering things together and exploring. And I'm also looking forward to taking up swimming.
Is there anything else you'd like to share that I haven't covered?
To wrap up, I'm someone whose room is filled with plants, and I like to read books. I highly recommend A Thousand Splendid Suns and The Eternal Audience of One. I enjoy African writing, as African writers are exceptional.
//
To greet and welcome Mel into her new role, reach out and say hello to her on the Code for All Slack channel (@Melissa Zisengwe) and take part in our community-building efforts whether you are interested in Citizen Engagement, Good Governance, and Disinformation. We look forward to engaging with you!
---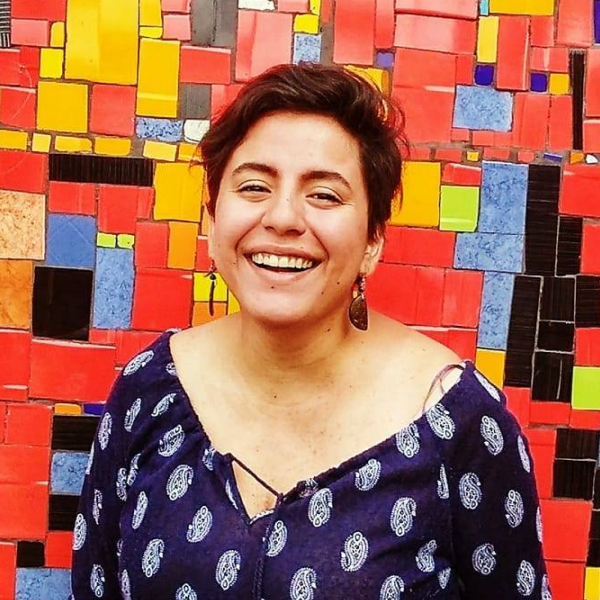 Mar Marín