Unmasking Disinformation: SocialTIC's Open-Source Intelligence Approach
Words by Matt Stempeck • Jun 6 2023
As part of Matt Stempeck's work researching the ongoing work within the Code for All Network confronting disinformation, we are sharing the most exciting takeaways from those exchanges in the Civic Tech & Disinformation Project Series.
These interviews were conducted in mid-2022. Please note that the information might change as the organization seems appropriate.
Meet SocialTIC and its Director Juan Manuel Casanueva
​​SocialTIC, or Social ICT in English, is a Mexican civic tech nonprofit. I spoke with Juan Manuel Casanueva, SocialTIC's Founding Executive Director. They founded the organization in 2012 to empower social actors – journalists, activists, and civil society organizations – in their use of technology. That includes helping these actors to choose the appropriate technical tools for the context in which they operate, as well as data analysis, building technical capacity, and digital security (a major issue in its own right).
SocialTIC's projects cover Latin America, primarily Mexico and the rest of Central America. Misinformation has shown up in all of the group's significant existing work, leading them to begin addressing the issue head-on and integrating it into their existing programs.
Open Source Intelligence and COVID Vaccination
Many groups in the disinformation space have turned to social listening and open-source intelligence, where they use public signals to analyze the spread of disinformation and other cyber threats. SocialTIC has used this approach to study disinformation surrounding the COVID vaccination campaign in Mexico. They worked in collaboration with data science students at the Instituto Tecnológico Autónomo de México (ITAM). SocialTIC provided the students with Facebook data (via Crowdtangle) on the discourse on Pages and Groups relevant to Mexico and vaccines and vaccination.
The students worked on the massive data set to complete two analyses. Perhaps surprisingly, they found that sentiment and the overall discourse regarding vaccination in Mexico were quite positive, particularly in comparison to the US discourse (which included massive and hyperpolitical disinformation campaigns). Attitudes toward vaccination on Mexican Facebook pages and groups were positive, and the information shared was mostly sound, which could be correlated with the high vaccination rates in Mexico.
Don't fan a small flame
This was great news for Mexico but a bit of a non-result for SocialTIC and ITAM's work. They conducted a second analysis to identify smaller sources of disinformation on the COVID vaccine, and here they uncovered "the weird stuff," Juan says. "Reptilian control of capitalist society theories, lots of conspiracy theories, either hippie or naturalist skepticism against vaccines."
But overall the size of these conversations paled in comparison to the volume of US COVID vaccine skepticism. SocialTIC had hoped to get media coverage of the findings, but the conversations they did find were so small, to begin with, the group didn't want to spread awareness of them through the media as it would amplify what has been, thus far, a very contained misinformation discourse. I admire this restraint, as I see too many groups directly contributing to the spread of disinformation in the name of fact-checking and debunking.
Promotion of disinfo analyses
SocialTIC doesn't always publish its analyses. For example, in their digital ethnography on the digital needs of migrants crossing through Mexico's southern border, the group didn't find evidence of coordinated disinfo campaigns. They did find some very disturbing predatory communications designed to abduct women. In these cases, SocialTIC shares the relevant information with partner organizations working on migration, rather than publish.
SocialTIC also works with pro-choice groups in Latin America to train them in digital security skills. Juan's colleague Beatrice Spence researches the issue, and the research into abortion disinformation quickly intersects with online hate campaigns against women, LGBTQ groups, and pro-choice groups.
"Some of the far-right groups are really coordinated and really good," Juan worries. "We've been doing analysis on far-right activism for three or four years now in Latin America. And their tactics are effective." The groups excel at building out their place-based community networks, linking their organizing efforts with churches.
SocialTIC has experimented with a healthy variety of partnership models over the years, and here Juan shares the benefits and drawbacks of different approaches.
Trade-offs with big distribution partners
SocialTIC has collaborated on multiple national-scale cybersecurity and misinformation literacy campaigns, with varying results. The organization has learned that there's a balance between partnerships giving you increased reach – often quite significantly so – and the limits they impose on creative messaging.
During the height of the COVID pandemic, they saw an increase in phishing attacks and digital security threats. So the organization partnered with SPR, Mexico's public radio network, to drive awareness of these issues in the public mind. This campaign included how to check if an information source is false and how to safely investigate suspicious chat messages and emails. Juan found it was a win-win collaboration, as SocialTIC could provide its expertise and SPR provided great reach to the public.
Similar educational efforts, though, have not been as successful. Juan points to a joint project with Meta and Aeromexico that didn't quite work. He attributes that to rigid corporate messaging that was boring, dull, and oversimplified. He contrasts the corporate-approved talking points drafted by Meta in San Francisco with the creative production led by SPR in Mexico.
Public media literacy (información mediática in Spanish) campaigns may not be the most exciting concept for a very tech-savvy team. And for SocialTIC, which had always carefully defined narrow target audiences to scope its work, changing its scope to 'the public' was a big shift. But digital security, in particular, is an increasingly universal need.
Disinfo intersects with digital security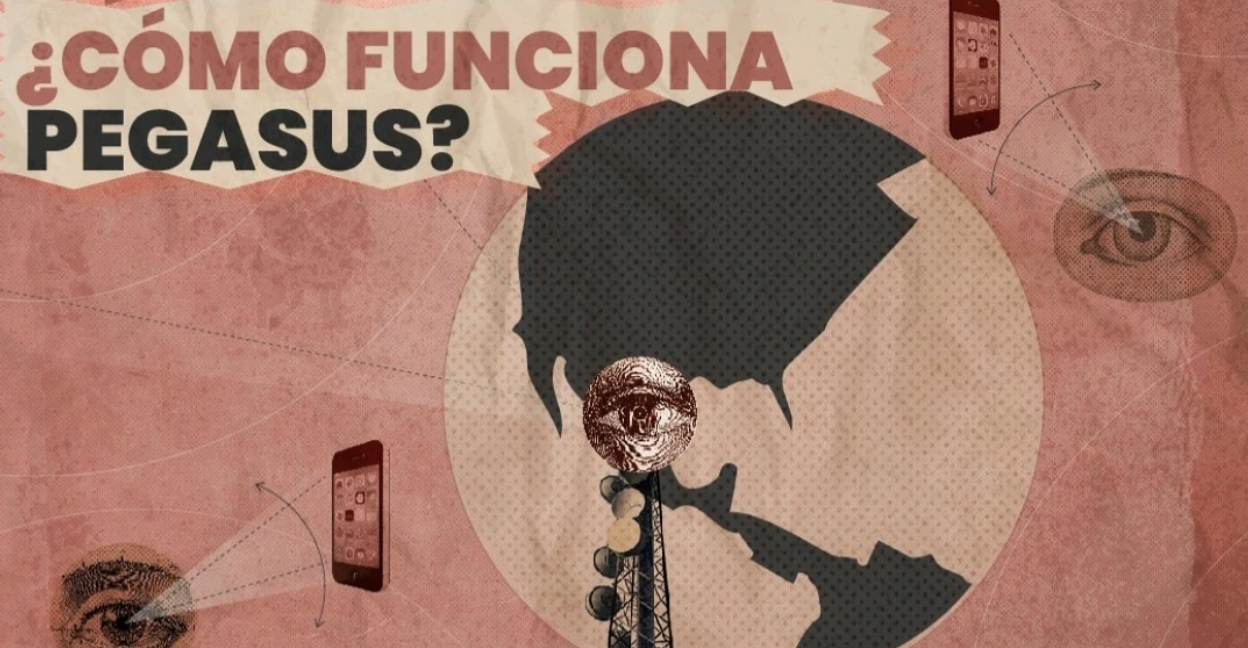 SocialTIC's work highlights the overlap between information threats and security threats. In 2016, public health NGOs advocating for a soda tax to curb the country's high obesity rates were cyberattacked with phishing attempts and sophisticated Pegasus spyware. The groups had no experience with this degree of attack and shared screenshots with their peers at SocialTIC. Juan attributes their success in detecting the attacks to the organizations' basic awareness of phishing and suspicious changes to their digital accounts, plus a pre-existing relationship that allowed them to easily contact SocialTIC. SocialTIC identified the cases for their coalition partner, Citizen Lab, to run forensics and discover the depth of the attacks.
Long-term capacity-building pays dividends
SocialTIC has also supported newsrooms like Animal Político in their data skills, particularly in the early 2010s before disinformation became a commonly known concept. Part of their training for newsrooms is helping them know who to ask for more in-depth help with issues. That Animal Político team later went on to lead the Verificado fact-checking coalition. Juan says that this capacity-building over the years has clear benefits, even though it often takes place 'behind the scenes.'
Coaching-mentor models
Like Code for Africa, SocialTIC has found that extended mentorship and coaching partnerships of up to six months with a given group are most effective. The participants are actively working on projects so that they can immediately apply what they learn.
Critically, SocialTIC learns a lot through these partnerships, too. Juan doesn't want coaches to come in with a pre-determined solution for the organization's problems. He hopes to instill in their coaches a mindset of continuous learning, rather than giving organizations "the answer". The issues are thorny, and new platforms like TikTok emerge all the time that force us to reconsider what works with different formats. Juan argues that groups like SocialTIC must remain self-critical and continue to experiment, as "No playbook will solve these issues."
Work directly with civil society organizations to be effective
SocialTIC is currently coaching several LGBTQ groups to understand the attack models they face, and experimenting together on how to effectively counter the disinformation and hate speech campaigns. They support the organizations with coaching, but also gain knowledge from the collaborations.
SocialTIC has been a civic tech leader for many years in Mexico, and their work has evolved from documenting civic tech and publishing individual digital activism case studies into this more active social listening operation, which includes shaping and testing counternarratives. The social listening analysis allows them to model the disinformation and attacks, and then, together with their partner, they can experiment with how to prevent or react to the attacks.
Don't be tech-first
Juan is frustrated with the lack of evolution he sees in the 'civic tech scene.' "Civic tech, when it's only seen from the tech side that we've seen that for the past 15 years at hackathons, it's basically useless," Juan says. "I think we have to be really self-critical on how many app zombies we've created, and how little anyone has ever cared about or used these tools. And yet we spend so much talent on them, and we are still, despite so many years of work in this scene, dissociated with real needs and real people.
We mustn't be self-centered or tech-centered, Juan says. "One of the shifts we've tried to do on the InfoActivismo side is to work alongside, coaching and working alongside projects with different communities, and try to identify what works or not. And it usually doesn't come back to tools but depends on strategy and tactics activists' capacity to identify their strategic role. It's not about the tool. We've said it for YEARS," Juan emphasizes. "But whenever I go back to a civic tech space, it's like we're back in the Obama years."
Needs
Funding.

More peer collaboration and sharing with others doing related work on disinformation. SocialTIC participates in these conversations in Latin America, but Juan says it's a constant need.

[For its part, SocialTIC does a great job capturing and publishing many of its findings in its InfoActivismo resource. It's a collection designed for journalists, activists, and civil society, and includes a disinformation response toolkit.]

Greater staff capacity to spend time working with the civil society groups they coach and support. This is partially a matter of funding but also involves developing new generations of coaches with skills on the tech and/or activism side.

Developing these human resources is a constant challenge, and staff turnover, even at large organizations, sets the work back. There's a tension in this work between the young and idealistic, who still need to learn how to contribute, and the wise but jaded veterans in the space.
Interested in learning more?
Matt Stempeck, the National Democratic Institute, and Code for All worked on a research project to understand how civic tech can help confront disinformation. The project's goal is to learn from (and share out!) lessons learned from organizations that focus on this area. Check out the Disinformation Research Project to learn more and help us spread the word!
---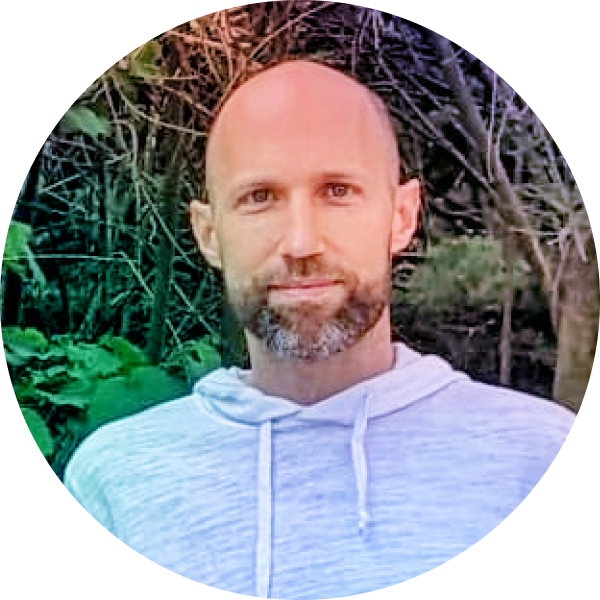 Matt Stempeck