Code for All Newsletter — November 2022
Words by Mar Marín • Nov 8 2022
As we kick off a new month and get closer to the end of 2022, this edition finds the core team excited about what is cooking up next for the Network and we bring thrilling updates from our member organizations.
> Code for All Updates
This year marked Code for All's third online Summit! Our 35+ immersive sessions led by more than 60 speakers from around the world really elevated conversations and initiatives of the civic tech movement. Read all about it here and re-watch the sessions on our Youtube channel▸


We participated at the América Abierta Conference in Santo Domingo analyzing the path of openness and actions to strengthen democracies with social technologies in Latin America and the Caribbean. We were so excited to meet and chat with many of you!


We chatted with Johan Groenen, Code for NL representative at the network, to learn about his personal and professional trajectory, the challenges in his region, and how civic tech is helping solve them. Learn more about an unstoppable brainstormer who sees opportunities and connects people, ideas, and initiatives here▸
> Member Updates
Here find updates from a handful of our 31 member organizations.
→ Ciudadanía Inteligente 🌎
Was part of Abre Alcaldías on October 10th and 11th. We met with more than 25 officials from 7 different Colombian municipalities. Representatives from Bogotá, Cali, Medellín, and Cartagena were present. Learn more here!
→ Code for Africa 🌍
Participated in the WikiIndaba conference. See how they are ​​fighting Mis/Dis-information and impacting Wiki Africa through fact-checking here!
→ Code for America 🇺🇸
At Brigade Congress, we held several civic tech presentations about digital equity and inclusion, direct democracy in volunteer groups, and more. Catch the recordings here!
→ Code for Korea 🇰🇷
They introduced the Everyday Together Campaign, a project that provides information on 'equal movement' for vulnerable transportation users on the blog [Korean resource]. On Saturday, November 12th, the 2nd Daily Together Campaign will be held. Register here!
→ Code for Pakistan 🇵🇰
Is looking for folks with an IT background to volunteer as a KP Women Mentor and help train the next generation of women technologists. MAKE the change with them and register here!
→ Code for Romania 🇷🇴
The Dopomoha platform —where 1.1 million Ukrainian refugees were assisted in the first 6 months—, was recognized by the WSA Online Jury and selected for the WSA Shortlist 2022. They are amongst 137 other great innovative local solutions that are using digital content to close the worldwide gaps.
→ Codeando México 🇲🇽
Held their first SocorroBot workshop with missing people search groups in Jalisco, México. Learn more here! The team will continue to improve the tool and reach more groups and families.
→ Dark Matter Labs 🇬🇧
Launched an alpha version of our work CircuLaw with the Amsterdam Council to accelerate the circular transition by enabling better use of existing laws and regulations. More here! Also, we shared a 3-part series with our partners Lucidminds about our Green Urban Scenarios library.
→ FUNDAPI 🇪🇨
Is working for a more open and transparent Ecuador! Along with officials from the Financial and Economic Analysis Unit (UAFE), they participated in a series of open data workshops to promote the prevention and fight against corruption.
→ mySociety 🇬🇧
Convened the sixth and final online TICTeC Civic Tech Surgery, a hands-on programme for fixing some of the prevalent problems in civic tech. More details here!
→ OpenUp 🇿🇦
Recently added an African voice to conversations on AI Regulation; preached to regional news media the power of access to information, and lead the charge across a whole series of fun civic tech conversations at this year's CTIF and Jamfest 22 #Unplugged.
→ Open Data Kosovo 🇽🇰
Celebrated its 8th anniversary! We are currently working on a Situation Report on Digital Rights in Kosovo. A webinar with local CSOs and Media will also be held to advocate for this issue.
→ Political Watch 🇪🇸
Has been working on civil society capacity building about methodologies and technologies to monitor public policies and to analyze the fulfillment of public commitments.
→ Red Ciudadana 🇬🇹
Launched The Open Justice Training to delve into the application of an open state philosophy in justice sector institutions; and the nuestraeleccion.gt platform to contribute to the strengthening and development of the Guatemalan Electoral System through the implementation of capacity-building training processes, data-driven research, and citizen proposals.
→ The Sentinel Project 🇨🇦
Needs your support for our critical work! We are currently running a fundraising campaign to gain 100 new monthly donors who each contribute $10 a month!
→ Česko Digital 🇨🇿
Our volunteers have successfully launched along with NGO Loono an app for health prevention; a website Capacity in school and, together with an NGO KohoVolit.eu, an Election calculator for the municipal and also senate elections in September in Czechia.
> Community Spotlight
> Job & Opportunities
This is where we share current job calls and opportunities we've found within and around the network.
> Events around the world
This is where we share upcoming events within the civic tech realm.
> Listening & Reading Room
Here's a list of some of the latest articles and podcasts that we recommend. Find a nice spot, grab your 🎧 and tune in:
> That's all folks!
If you wish to connect with our member organizations or are interested in giving a hand with a particular project, please get in touch with us – we'd love to hear from you! Find us on Slack (@sofia, @lorin, and @mar)
Know a friend that could benefit from this newsletter? Forward this blog along! They can sign up to receive updates right in their inbox!
Until next month — keep up the good work!
🎶 This newsletter was drafted while listening to Come On Through by Eamon. Add your favourite jams and follow the Civic Techies Unite Spotify playlist here▸
---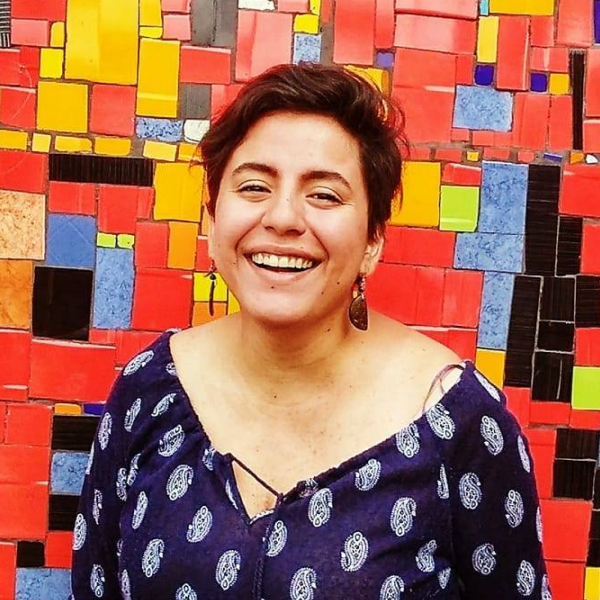 Mar Marín