This September, Civic Techies Unite!
Words by Lorin Camargo and Mar Marín • Aug 22 2022
Coming this September, the global civic tech community will gather to share projects, discuss ideas, and workshop skills together. We want to see you there!
Code for All Summit gatherings have evolved over the years from in-person meetups with founding members to an online opportunity for the entire global community to share projects and workshop skills together.
While we hope to see more in-person summits in Code for All's future, we are excited that the current virtual format allows for more folks around the world to take part without the burden of travel time and expenses.

This year will mark Code for All's third online summit, and we can't wait to see you all there! If you are curious about our previous gatherings, check out the 2020 and 2021 highlights and find the breakout session recordings available on our Youtube channel.
What to expect this year
The annual Summit is bringing together +50 top luminaries, grassroots activists, creative technologists, and change-makers from 30+ countries to share their stories, achievements, challenges, and hopes to keep working together towards improving the lives of people in their local communities.
Each year, our summit themes change depending on current contexts and demands. The themes are decided through a vote, which the entire community is invited to partake in.
This year, we're excited to bring you sessions focused on the following themes:
> Combating Climate Change
Increased droughts, heat waves, and floods caused by climate change are destroying the planet and affecting billions of lives worldwide. Within this theme, we seek to explore and showcase civic tech work that is taking urgent action to combat climate change and its impacts.

> Fighting Authoritarianism with Community + Tech
With the pandemic, came a boost in authoritarianism globally. COVID has provided an opportunity for numerous non-democratic governments to impose new restrictions on civil liberties, limit protests, persecute opponents, delay elections, and introduce new mass surveillance techniques. How have and how can civic tech communities around the world stand up to this? In this theme, we seek to explore how people and tech can come together to preserve freedoms, hold actors accountable, and protect human rights threatened by authoritarian regimes.

> Accessibility & Inclusion
When websites and web tools are properly designed and coded, people with disabilities can use them. However, currently, many sites and tools are developed with accessibility barriers that make them difficult or impossible for some people to use. Similarly, when organizations and communities design programs, events, and hiring processes with everyone in mind, more people can join and participate in them. This theme seeks to explore the current state of accessibility and inclusion in the civic tech ecosystem and initiatives that aim to improve it.

> Building Community Engagement
When it comes to civic tech, community is key. An engaged community can mean all the difference when developing, launching, and sustaining projects. Plus, let's face it, an engaged community is a lot more fun. Maintaining community engagement, though, requires continuous effort, meticulous planning, and a lot of grit. In this theme, we seek to explore how civic tech organizations can move their communities toward healthy engagement by building authentic connections with members.
Says Lorin Camargo and Sofia Corona, Code for All Co-directors:
The annual Code for All Summit has been taking place in different forms for years now. There was once a gathering in Taipei, then Bucharest, and since 2020 it's been held online. Each year it is a little bit different, but it's always an opportunity to bring people together from around the world who do similar tech-for-good work.
We'll present the sessions in three different formats: some offering quick-to-the-point information, some providing longer discussions that go deeper into a topic, and some that are more interactive and participatory for attendees.
The formats for Summit sessions this year will include:
> Lightning Talks
Short (5-7 minute) video presentations where a speaker will share insights from a project or case study. By registering for the talks, you will have access to recommended materials and resources, as well as direct contact with the author and/or the organization for networking. These sessions will be published for the public on the Code for All YouTube channel.
> Panels
Longer discussion (1 hour) where three or more people from different organizations will share their expertise and experience around a shared topic. These sessions will be held in a webinar format hosted through Zoom, and will also be streamed live on our YouTube channel.
> Workshops
Live, interactive sessions where participants learn and develop new skills, ideas or tools together. These sessions will be hosted through Zoom.
Highlights from the Code for All Summit 2022 will include:
50+ speakers from over 30+ countries; 5 panels designed to start conversations; 27 lightning talks TED-style introductions, and 4 hands-on sessions.


A cutting-edge side event 'Innovations in Climate Tech: Global Inspiration for Local Climate Action' with mySociety where keynote speakers will showcase projects using digital technology or data to tackle the climate emergency at a local level.


Just a sampling of what you can expect:



So You Launched a Cool Thing… Now What? Key lessons on challenges and successful approaches to scaling and sustaining civic tech tools, especially those focused on strengthening governance.


Reproductive Justice in a Surveillance State. Centered around the recent federal overturn of Roe v. Wade in the US, this session aims to enable impacted people to think critically about their digital trail concerning bodily autonomy, and clear up harmful misconceptions.


Emergency Response in Central Eastern Europe. Civic technology can empower displaced people at a fast pace. During the recent war in Ukraine, dozens of tools emerged that brought inclusive help to all who had to leave their country. This session aims to share the best solutions.
Joining the 2022 Summit means connecting to something bigger than just one event. This worldwide gathering we design each year has a history to it – for years now, it's been a way to bring people together to touch base on what's new in different parts of the civic tech world. We invite you to join us and be part of it!
Join us for the 2022 Summit!
The schedule for Summit 2022 is now live! Check out the agenda and register for sessions here!
You can also join our #summit channel on the Code for All Slack to stay up to date with and join in on discussions around the event.
Be part of the movement and help us spread the word! Download the Code for All press kit.
---
Lorin Camargo
---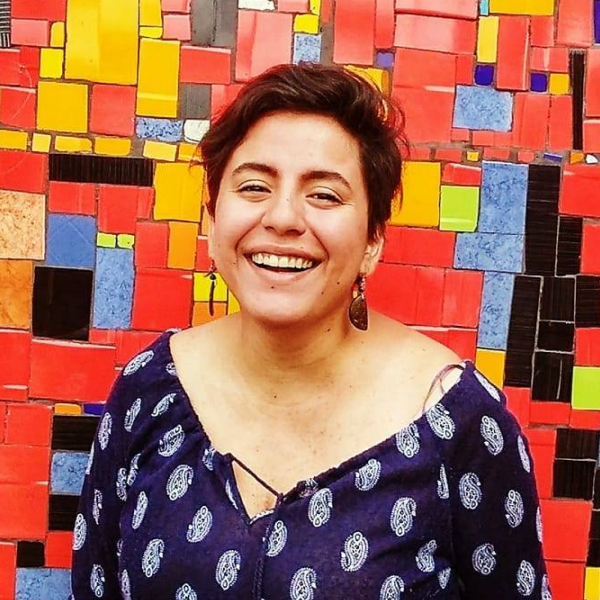 Mar Marín