The Summit that wasn't & the Summit that was
Words by Lorin Camargo • Sep 28 2020
Reflections from Code for All's first online Summit
A port city filled with colorful old buildings and a rich history, Gdańsk was an exciting prospect as the location for our Code for All 2020 Summit.
Scheduled for mid-April, we were still excitedly making plans through the end of February — and it wasn't until mid-March that we officially canceled the Summit due to COVID-19.
Right away we wanted to figure out how to make some version of the Summit happen, whether it be delayed or online, but we weren't sure we actually had the capacity for it. At that time, we were busy adapting to changes and uncertainty in both our work and personal lives, and aware that others were as well.
A few months later, once more time had passed, and living in the age of a pandemic had settled in as a new normal, we decided to jump back into Summit mode and started organizing our first virtual conference. What was originally planned as a 1-day event in Poland turned into a 3-day event online. We ended up hosting 21 sessions with 30 speakers and saw over 150 participants from 30+ countries over the course of the event.
Our first online Summit was an experiment — things went wrong, things went right, and overall we learned a lot and were able to create a solid foundation that we plan to build on and adapt through future online events.
Here are 3 things we learned throughout the process of organizing and hosting our first online, global civic tech conference:
📝 What we learned
Zoom-bombing is real
Our first session of the Summit started off strong, with a higher turnout than we expected. It was only minutes into the presentation, though, when we were zoom-bombed. And we didn't see it coming.
In hindsight, it seems like an obvious thing to prepare for — but at the time, it was a terrible surprise. Even in our pre-Summit team jams, where we brainstormed 'everything that can possibly go wrong', the idea that we would be zoom-bombed hadn't occurred to any of us.
During that first session we responded right away and tightened our security in time for the second session, which began immediately after the first. But then we ran into another problem: we had made it difficult for those who genuinely wanted to attend our sessions to get into them.
And that's when we realized — it's important, and difficult, to find the sweet spot between security & accessibility when it comes to online events.
This is something we'll be focusing on while we gear up for next year's Summit as we want to make sure we're able to create an online space that's both safe and accessible for those who want to be there. If you have any ideas or want to help us with this, send a message to lorin@codeforall.org — we'd love to hear from you!
Timezones are tricky
Being a global community, we're somewhat used to juggling timezones. Our core team alone is spread out across 3 different countries (México, Germany & Australia), and we regularly schedule events and meetings with people who are in all different parts of the world.
Still, it wasn't easy to make our Summit schedule, accommodating speaker schedules while making sure as many other timezones as possible would be awake at the time of presentations.
We managed to find time slots for 21 presentations over 3 days, but we think it could have been better. Certain timezones, like those in North and South America, had fewer options for sessions to join compared to folks in Asia, Europe, and Africa. We want to make sure there is a balance in the timezones represented, and we want folks who are in different corners of the world to be able to connect and learn from each other — not simply people in one timezone learning from those in the same timezone.
Scheduling is another thing we'll focus on going forward, and we hope to get things a little closer to balanced next time around. Once again, if you have any ideas to share or want to brainstorm with us about this, please let us know! (Feel free to reach out to lorin@codeforall.org)
Online works for us
Though we missed the many advantages of meeting in person, we found that far more members of our community were able to take part in the event due to it taking place online. There were no longer travel or logistical costs to consider when deciding whether or not to attend — only time, energy and an internet connection were needed.
This difference was most visible in the case of Code for Australia. Their team wasn't able to attend our Summit in Poland, but with the move online, they ended up being our most involved partner both in organizing and participating in the event — they met weekly with our core team to plan the conference, and also gave multiple presentations throughout.
We love that more people from around the world were able to attend, as this reflects the mission of Code for All: to create space for folks all over the globe who are interested in civic tech to meet, connect and share ideas.
We have a long way to go in developing our events, but this first virtual Summit showed us that meeting online might actually be more fitting for our network than an in-person Summit would be. Because of this, we're planning to host an annual online Summit for at least the next two years, where we'll continue to experiment and hopefully improve our virtual event skills.
🎥 Watch session recordings
If you'd like to catch up on Summit sessions, you can find most of them below. We didn't record all sessions, but we captured a large chunk of them:
Opening Remarks by Amanda Renteria
Code for Fellowships: Remote Working for Success
Contributing to Open Data Standards for Collaboration
Can't Stop Columbus: A Community Response to COVID-19
Code for Japan's Response to COVID-19
East Asian Regional Collaboration
Building Tech Based on Public Values
How to Get the Best Out of Civic Tech
Code for Pakistan's Response to COVID-19
COVID-19 Response from the Code for America Brigade Network
Monitoring and Evaluation for Digital Transformation
---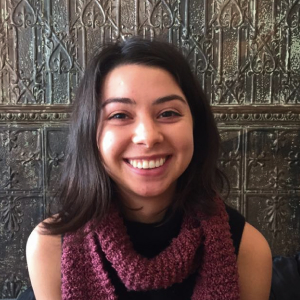 Lorin Camargo