Code for All Newsletter — July 2022
Words by Mar Marín • Jul 27 2022
Updates and 2022 Summit news!
> Welcome
This edition finds us heading into the second half of this year with exciting news from our Annual Summit and updates from civic tech changemakers!
> Code for All Updates
Our family keeps growing! Code for Korea and Political Watch are now part of the Network!

We have brought forward Code for All Summit 2022! The event will now take place online September 19-22, 2022. Soon we'll share more details about the sessions and speakers!

Our Co-Director, Lorin Camargo, shares how civic tech is helping reach the UN SDGs. Learn more in our blog!

Get to know our Community Building Genie, Melissa Zisengwe, who is managing the Communities of Practice and Support Squad programs for the Network here!

Code for All and the National Democratic Institute have enlisted Matt Stempeck to learn and share how civic tech organizations can confront disinformation. Learn more here!
> Member Updates
Here find updates from a handful of our 28 member organizations.
→ Ciudadanía Inteligente 🌎
100 new leaders from Chile participated and contributed to their communities' transformation on the #Emergentes2022 project. La Constitución es Nuestra project has published +40 norms of the new Chilean Constitution evaluated by civil NGOs and academics.
→ Code for America 🇺🇸
Recently launched the 2022 Impact Sprints designed to help Brigades deliver impact through partnerships; and released the Indigenous Research Course to help volunteers carry out impactful participatory action research projects.
→ Code for Germany 🇩🇪
At the Gulaschprogrammiernacht, five community speakers gave an insight into the current work of their lokal OK Labs. Be inspired by rewatching the event.
→ Code for Japan 🇯🇵
Gather 150 students to provide them with a learning program to develop civic tech prototypes. Finalist teams will present their projects at the Summit on Sept 17th.
→ Code for Korea 🇰🇷
Hosted the 1st Code for Korea Conference in Seoul. Sessions were held on a range of topics including civic tech responses to COVID-19, climate crisis, inclusive mobility, data transparency, and access.
→ Code for Pakistan 🇵🇰
Is currently working to launch an application for healthcare surveillance of associated infections at a local government hospital, as well as the 1st cohort of the Civic Women Internship Program, in which 9 women who completed the internship, seven are now working!
→ Datasketch 🇨🇴
Our #AccesoALaInformacionYa (#accesstoinformationnow) campaign is reminding citizens that they can request access to information from 6,404 organizations at queremosdatos.co. Also, we allied with organizations and the media to cover the presidential elections. Explore our Twitter thread and colored choropleth map results dashboard!
→ Open Data Kosovo 🇽🇰
Recently hosted the workshop Kosovo Policy Lab targeting public officials in charge of open data in the respective institutions. During this time, ODK wrapped one of its projects Initiative for Open and Good Governance.
→ OpenUp 🇿🇦
Is hosting a series of Procurement Data Literacy Workshops to gain practical data literacy skills. Contact Sihle Makanya to partiticpate! Additionally, in partnership with Treval, they're launching the Codebridge Youth Summit in Rosh Pinah, Namibia from 26 – 28 July 2022. For more information, please contact them at adrian@openup.org.za.
→ Political Watch 🇪🇸
In collaboration with the Spanish Public Television (RTVE), we are working hard with the goal of identifying SDGs in all the programme transcriptions and how much airtime RTVE dedicates to each SDG.
→ The Sentinel Project 🇨🇦
Is currently expanding our Una Hakika misinformation management project in Kenya to support preventing and mitigating violence related to the upcoming August 9th, 2022 election.
→ Česko Digital 🇨🇿
Our community currently formed by 5200 volunteers celebrated its 3rd birthday in June. During those 3 years, we impacted about 4 million people in the Czech Republic thanks to 12 finished projects!
> Civic Tech & SDG #16 – Lightning Talk ⚡
As part of our Civic Tech & SDGs Series, Joscha Jäger introduces Open Parliament TV, a project that seeks to build up trust in parliamentary democracy by making political decision processes more transparent and trustworthy. Watch the quick video and join us here!
> Job & Opportunities
This is where we share current job opportunities we've found within and around the network.
From the network:
From the community:
> Events around the world
This is where we share upcoming events within the civic tech realm.
> Listening & Reading Room
Here's a list of some of the latest articles and podcasts that we recommend. Find a nice spot, grab your 🎧 and tune in:
> That's all folks!
If you wish to connect with our member organizations or are interested in giving a hand with a particular project, please get in touch with us – we'd love to hear from you! Find us on Slack (@sofia, @lorin, @mar and @melissa)
Know a friend that could benefit from this newsletter? Forward this blog along! They can sign up to receive updates right in their inbox!
Until next month — keep up the good work!
---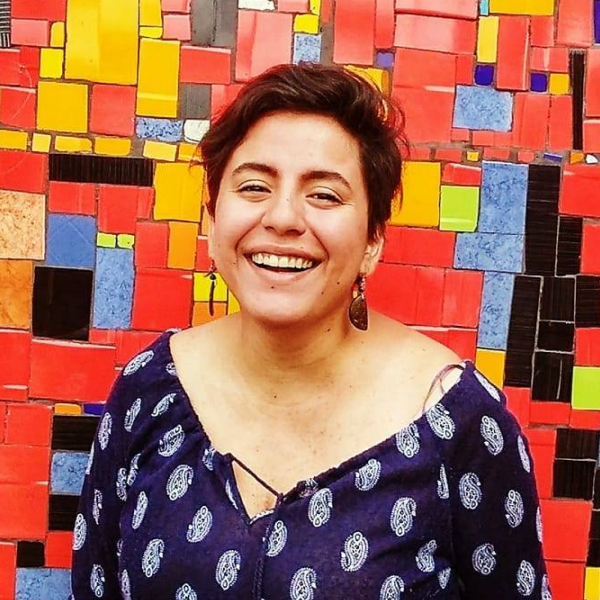 Mar Marín