Code for All Newsletter — January 2022
Words by Mar Marín • Jan 25 2022
> Welcome
Hello, 2022! 👋 Our team took some time to reset (we hope you did too!) and we're excited to begin working on all of the thrilling projects and activities coming up this year. Ready for a quick update to get back into the swing of things? Let's go!
> Code for All Updates
The Call for Proposals for the Code for All (CfAll) Exchange Program is now open until February 25th. Apply now! This funding opportunity aims to provide our member organizations the opportunity to work with grassroots organizations focusing on democracy, human rights and social justice issues.

If you want to see more from our Exchange Program, check out the project recently completed by Codeando México & Code for Pakistan, where they co-developed a framework for digital citizen-led efforts.

Nonso Jideofor, our Funding & Partnerships Manager, put together a handy list of challenges and tips for funding civic tech. Check it out here and share it with your community!

In collaboration with the National Democratic Institute (NDI), we're designing a research project around disinformation and civic tech. To define the scope of this project, we'll host brainstorming sessions with organizations in our various networks that are executing projects in this area or know of others who might be. Join us!
> Member Updates
Here find updates from a handful of our 30+ member organizations.
→ Code for Africa 🌍
Together with the Global Disinfo Index launched two reports for Kenya and South Africa, analysing the disinformation risk of sites in each country. They also joined forces with The Charter Project Africa to launch the Civic Tech Fund Africa, supporting human rights watchdogs using open data and open gov technologies to strengthen civic participation.
→ Code for Australia 🇦🇺
In 2021, we made the most of some surprise opportunities and have an exciting slate of new products and services in the works. Our Infoxchange Fellows are hard at work creating a new website that helps social service workers and volunteers find help for their clients. We're also assisting the Design System AU team, which recently took over the maintenance of the Australian Government Design System.
→ Code for Canada 🇨🇦
As we kick off the new year, those of us at our HQ are feeling proud. We made real progress on our mission of connecting government innovators with Canada's tech and design community. We look forward to bringing even more impactful projects, stories and examples of digital government transformation.
→ Code for Germany 🇩🇪
Our local group of eight volunteers in Bielefeld is showing the impact of climate change, by displaying the declining moisture levels of the regional forest floor. The data is passed on using LoRaWAN, a radio technology that sends data over long distances in a very energy-saving manner. A prototype is already sending data out of a garden! The group is aiming for low-cost DIY sensor kits, to make it accessible to the region.
→ Code for Japan 🇯🇵
We held "Civictech Challenge Cup U-22" (CCC U-22) and "NHK hackathon". CCC U-22 is an award for students who made prototypes to solve social issues. More than 200 students entries and 38 teams were formed in the Slack workplace virtually. NHK hackathon was born in collaboration with our regular hackathon event which is called "social hackday". NHK (Japanese national television network) prepares API for this event and contributors use it for media literacy education and diversion of video content to lifelong education.
→ Code for Netherlands 🇳🇱
Has been working on metadata standard for "Algoritmeregister" (Algorithm Register), to document the use of algorithms in government processes; and the TakeNode project, an open-sourced service that helps creators register their works and terms of use.
→ Code for Pakistan 🇵🇰
We signed a MoU with Punjab IT Board to work together on projects to improve e-governance and increase citizen engagement. Our pilot fellowship program at the Federal level came to a close, and our KP Fellowship program is in full swing!
→ Datasketch 🇨🇴
2021 was a big year! We received funding from MDIF Ventures which invests in young media companies with social impact that serve audiences in countries where access to free and independent news and information is threatened. Lastly, more organizations are joining in testing our data visualization applications such as Miga, Muy Waso, Cuestión Pública, Ojo Público, Diálogos & Poder.
→ Sinar Project 🇲🇾
To start the year, we have iMAP a 3 year project to test, monitor and report on Internet Censorship in Southeast and South Asia, with Open Observatory for Network Interference (OONI).
> Job Opportunities
This is where we share current job opportunities we've found within and around the network.
> Events around the world
This is where we share upcoming events within the civic tech realm.
> Listening & Reading Room
Here's a list of some of the latest articles and podcasts that we recommend. Find a nice spot, grab your 🎧 and tune in:
> That's all folks!
If you wish to connect with our member organizations or are interested in giving a hand with a particular project, please get in touch with us – we'd love to hear from you! Find us on Slack (@sofia, @lorin, @mar, @nonso).
Ready to share what you know and inspire your peers? If you know anyone else who wants to subscribe to our Community Newsletter, they can sign up to receive updates here.
Until next month — keep up the good work!
Team Code for All
---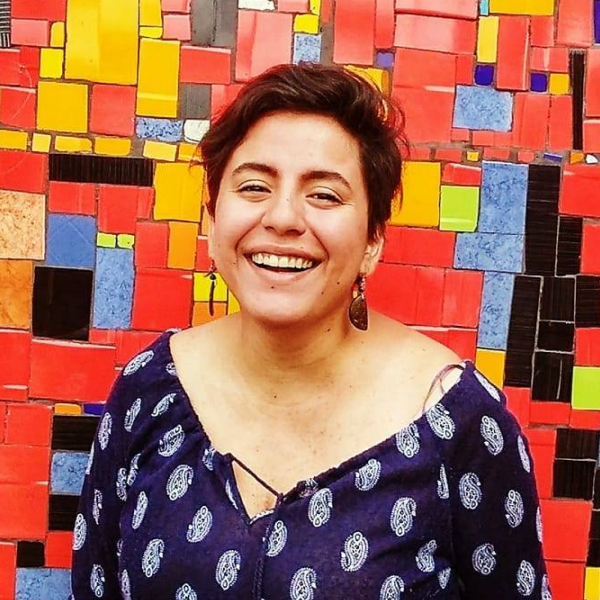 Mar Marín