Project Highlights & Tools & Guides
Framework for digital citizen-led participatory processes [Eng/Spa]
Words by Ebtihaj Khan and Ricardo Miron • Jan 18 2022
This article is also available in Spanish below.
A look into the 2021 collaboration between Codeando México and Code for Pakistan
Earlier this year, the Code for All Exchange Programme paired together Codeando México and Code for Pakistan to jointly implement two pilot projects and co-develop a framework for digital citizen-led efforts to provide input and feedback on government policies and processes. The goal was to set an example of greater accessibility to enable transparency and foster cross-learning between two Code for All affiliates.
Citizen participation is often thought of in terms of government-led efforts to include citizen voices or open opportunities for collaboration. These types of spaces (e.g. participatory budgeting, participatory policymaking, citizen feedback to improve services) are essential, but they are based on the traditional power dynamic that gives public institutions power to summon and decide how — and if — to listen to citizens.
Our collaboration aims to showcase the impact that proactive citizen participation can have on transparency, citizen rights, and service delivery by proposing solutions to our cities' current problems through digital means.
By running a pilot in both Mexico and Pakistan, we were able to analyse and cross-reference results and document insights into how the process worked in each country, as well as compare similarities and differences in citizen needs and the effects of various socio/political/geo/economic/cultural variables. This enabled us to draw inferences based on the similarity of contexts, but also to point out characteristics not only as a country but also societal (segment-wise) in places and with organizations where the pilots were carried out.
What Is a Participatory Process?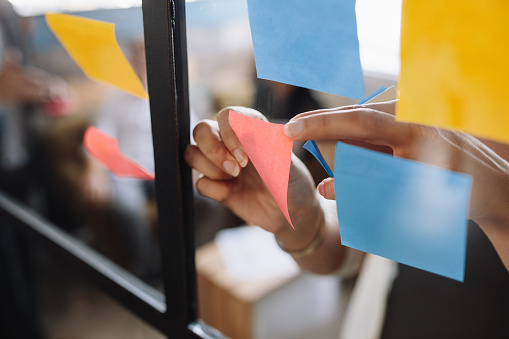 Put simply, a participatory process is a specific method employed to achieve active participation by all members of a group in a decision-making process. The approach can be used for most issues and should give equal opportunities for everybody involved. As we were quick to find out, it's not as straightforward a process as we thought. For example, one challenge was that this type of participatory process is a novel idea in Pakistan. Explaining participatory democracy and participatory governance, as well as introducing government to open-source citizen participation tools and how they have been used in other parts of the world, proved to be time-consuming.
Initially, the two groups were keen to bring on board a government partner for this project. We believed that government buy-in was necessary for this to be a meaningful exercise, and this afforded us the opportunity to help the government innovate and improve in soliciting citizen input. However, we soon found out that we were wrong. Our government partners had varying requirements and there were delays, and so we both pivoted to work with local Civil Society Organizations (CSOs).
So, What Happened?
Code for Pakistan partnered with Accountability Lab to conduct a citizen input exercise to address Covid-19 vaccine awareness and misinformation amongst women, building upon Accountability's Lab's work of a similar nature conducted in District Haripur of KPK province.
Accountability Lab worked with female leaders from government and civil society to debunk rumors or misinformation; disseminate verified information, and gather feedback on the coronavirus response from local communities in target Union Councils (UCs). The goal of the project was to support and enhance the role of local women leaders in raising awareness among local communities, particularly amongst women from remote districts. The campaign also aimed to strengthen communication between local government entities and communities over time, supporting renewed trust in the case of future emergencies. Accountability Lab has shared baseline and endline survey data with us, which we will use to conduct analysis and draw trends around how aware our surveyed segment of the community is in regard to Covid-19.
Codeando México partnered with the local collective URBE León as their Civil Society Organisation partner. URBE León is a collective that speaks and acts in the city regarding urban issues. It seeks to propose, catalyze and create community when it is urgently needed and helps to generate transformative dialogue about the city.
With URBE León, Codeando México initiated the partnership by holding virtual sessions to develop a deeper understanding of their work, which had previously focused on making visible the problems of access to safe public spaces for the most vulnerable groups and advocating for the challenges the city faces to reduce inequality. They did this by running a comprehensive pilot on urban issues that would be the start of a larger project for city participatory processes, following the open-source philosophy, allowing the tools, technologies, and data to be available in an open way. To better understand the challenge at hand, we developed a tool that allowed us to have both the support of reliable and quality data, as well as the understanding of the public perception and the feelings of different social groups.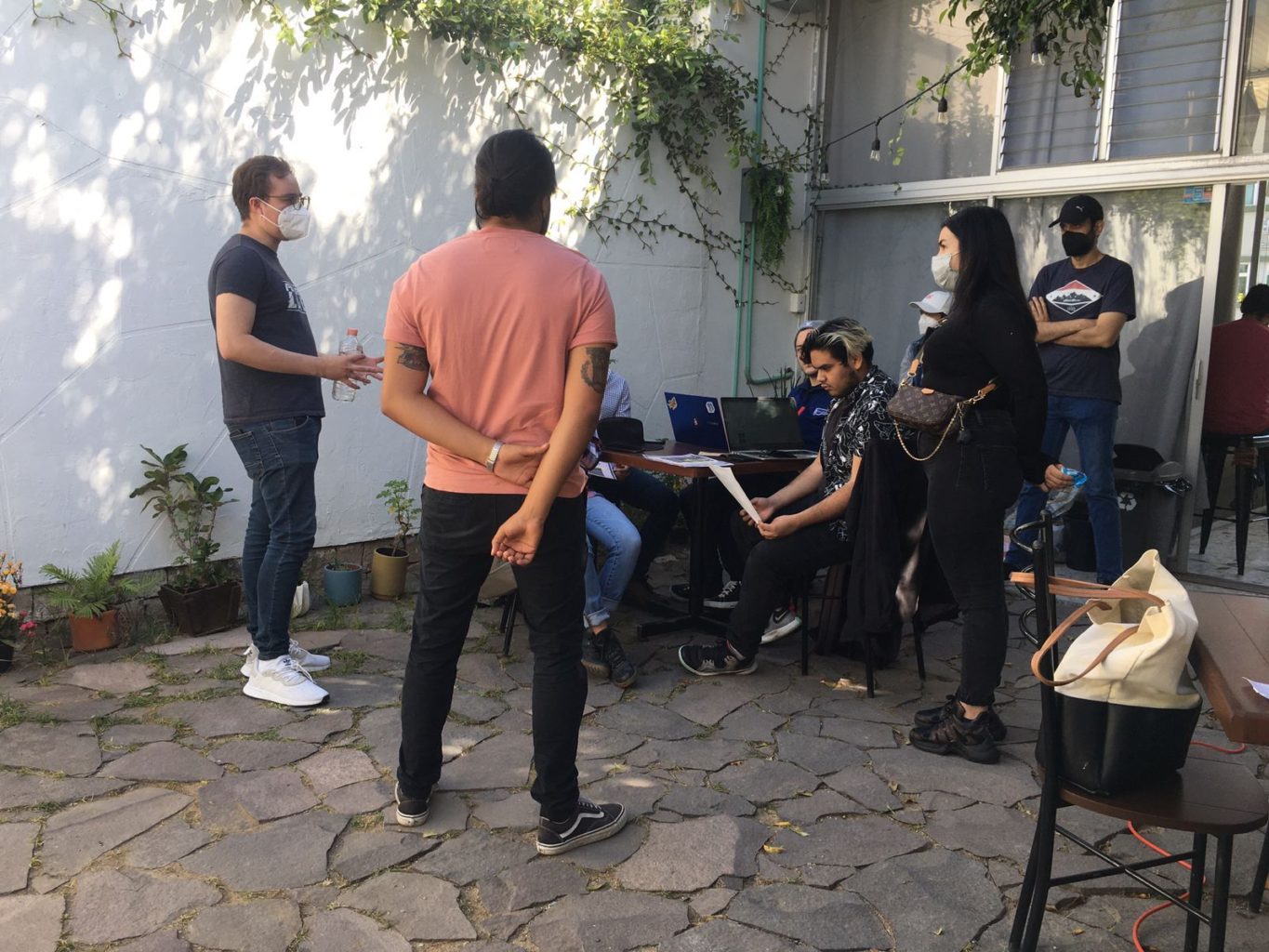 What Did We Learn From This Exercise?
While our two projects ended up being significantly different in terms of scale (Code for Pakistan ran a much smaller participatory exercise than Codeando México), we both found that projects of this nature require extended time and must be envisioned as a longer-term initiative, especially if you need to include and build relationships with government and CSOs. It is also not easy to estimate the size and capacity of the team needed to execute the project in the initial stages. Since the project scope was somewhat flexible, to begin with, we were challenged in terms of resource loading and knowing how much effort was required.
We also learned that in order to win enthusiastic participation and sponsorship from the government, one must align not just with the government's immediate, urgent priorities, but also work within the specific context which could afford a quick win for the government. So, in the case of Code for Pakistan, while data related to Covid-19 was a very high priority for the government, limiting the project to one district as a pilot was too modest an effort to capture the government's interest.
Some additional learnings from our project include:
Working with a partner that already has an established relationship with you, allows you to create a starting point for other collaborations in the future.
Giving ownership of the project to the CSO partner engenders the right conversations and gives the partner the capacity to implement the exercise by themselves.
It is important to identify and weigh whether use of appropriate technology can, in fact, increase the impact of the project; in some instances it is feasible and in other cases technology can actually exclude people from the process.
What Does the Future Look Like?
For the past year, we have attempted to create a framework that will work in countries with geopolitical and socio-economic contexts that are similar to ours. The approach and methodology we have devised emphasize the practicality of application.
Our plan for the future is to expand the scope and reach of our exercise into additional geographies and segments of society. While we expect to use the same tools and framework, we intend to enrich the survey questions so that we receive sufficient data to enable greater insights into emerging trends.
We expect to share similar activities with CSOs and other like-minded organizations to use these methodologies to implement their citizen engagement activities.
To make sure others benefit from our experience, and remain true to the open-source model, our framework is also dynamic and iterative; it will be published on GitHub in an open format and will be kept as a working document for us and the community to keep improving based on their learnings.
To read more about the framework developed by Code for Pakistan and Codeando México, download the framework for digitally-enabled citizen-led participatory processes.
//
Guía para procesos digitales de participación ciudadana
Una mirada a la colaboración entre Codeando México y Code for Pakistan en 2021
A principios de este año, el programa de intercambio de Code for All unió a Codeando México y Code for Pakistan para implementar dos proyectos piloto y desarrollar conjuntamente una guía de apoyo a los esfuerzos dirigidos por ciudadanos para brindar aportes y comentarios sobre políticas y procesos gubernamentales en espacios digitales.
El objetivo de la guía es ayudar a las personas y organizaciones a planificar y realizar procesos participativos digitales utilizando tecnología a través de herramientas de código abierto. Sobre la base de nuestros aprendizajes, hemos tratado de proporcionar las mejores prácticas sobre cómo llevar a cabo un proceso participativo, encontrar las partes interesadas adecuadas, realizar actividades participativas y maximizar el impacto.
A menudo pensamos en la participación ciudadana en términos de esfuerzos dirigidos por el gobierno para incluir las voces de las y los ciudadanos o abrir oportunidades de colaboración. Estos tipos de espacios (por ejemplo, presupuestos participativos, elaboración participativa de políticas públicas o comentarios desde la ciudadanía para mejorar los servicios) son esenciales, pero se basan en la dinámica de poder tradicional que otorga a las instituciones públicas el poder de convocar y decidir cómo, y si, escuchar a los ciudadanos.
Nuestra colaboración tuvo como objetivo mostrar el impacto que la participación ciudadana proactiva puede tener en la transparencia, los derechos ciudadanos y la prestación de servicios al proponer soluciones a los problemas actuales de nuestras ciudades a través de medios digitales.
Al ejecutar un programa piloto tanto en México como en Pakistán, pudimos analizar resultados y documentar información sobre cómo funcionó el proceso en cada país, así como comparar similitudes y diferencias en las necesidades de las y los ciudadanos y los efectos de diversos factores y variables socio-políticas, geográficas, económicas y culturales. Esto nos permitió sacar inferencias basadas en la similitud de contextos, y también señalar características no sólo como país, sino también sociales (por segmento) en los lugares y con las organizaciones donde se llevaron a cabo los pilotos.
¿Qué es un proceso participativo?
En pocas palabras, un proceso participativo es un método específico empleado para lograr la participación activa de todos los miembros de un grupo en un proceso de toma de decisiones. El enfoque se puede utilizar para la mayoría de los problemas públicos y debe brindar igualdad de oportunidades a todas las personas involucradas. Como descubrimos rápidamente, no es un proceso tan sencillo como pensábamos. Por ejemplo, un desafío fue que este tipo de proceso participativo es una idea novedosa en Pakistán. Explicar la democracia participativa y la gobernanza participativa, así como presentar al gobierno las herramientas de participación ciudadana de código abierto y cómo se han utilizado en otras partes del mundo, resultó ser una tarea que llevó mucho tiempo.
Inicialmente, ambas organizaciones estábamos interesadas en incorporar a un socio gubernamental para este proyecto. Creíamos que la participación del gobierno era necesaria para que este fuera un ejercicio significativo, y con ello apoyar al gobierno a innovar y mejorar en la solicitud de aportes de los ciudadanos. Sin embargo, pronto nos dimos cuenta de que estábamos equivocados. Nuestros socios gubernamentales tenían diferentes requisitos y tiempos, por lo que ambas organizaciones giramos la cabeza para trabajar con las organizaciones de la sociedad civil (OSC) locales.
Entonces, ¿qué pasó después?
Code for Pakistan se asoció con Accountability Lab, una red translocal y global que busca desarrollar nuevas ideas para la rendición de cuentas, la transparencia y el gobierno abierto, para realizar un ejercicio de aportes ciudadanos que abordara la concientización y desinformación sobre la vacuna Covid-19 entre las mujeres, basándose en el trabajo de Accountability Lab de naturaleza similar realizado en el distrito Haripur de la provincia de KPK.
Accountability Lab trabajó con mujeres líderes del gobierno y sociedad civil para desacreditar rumores o información errónea, difundir información verificada y recopilar comentarios sobre la respuesta al coronavirus de las comunidades locales en los Union Councils objetivo, (UC), los cuales son la unidad rural administrativa y de gobierno local más pequeña en Pakistan. La finalidad del proyecto era apoyar y mejorar el papel de las mujeres líderes locales en la sensibilización de las comunidades, en particular entre las mujeres de distritos remotos respecto a la desinformación alrededor del Covid-19 y las vacunas en dos momentos distintos de la pandemia. La campaña también tuvo como objetivo fortalecer la comunicación entre las entidades del gobierno local y las comunidades a lo largo del tiempo, apoyando una confianza renovada en el caso de futuras emergencias. Accountability Lab ha compartido los datos de las encuestas de referencia y las encuestas finales que se utilizaron para realizar el análisis e inferir tendencias sobre qué tan consciente está nuestro segmento encuestado de la comunidad con respecto a Covid-19.
Codeando México se asoció con el colectivo local URBE León como organización aliada de la sociedad civil. URBE León es un colectivo que habla y actúa en la ciudad sobre temas urbanos. Busca proponer, catalizar y crear comunidad cuando se necesita con urgencia, y ayuda a generar un diálogo transformador sobre la ciudad.
Con URBE León, Codeando México inició la alianza mediante la realización de sesiones virtuales para desarrollar una comprensión más profunda de su trabajo, que anteriormente se había centrado en visibilizar los problemas de acceso a espacios públicos seguros para los grupos más vulnerables y abogar por los desafíos que enfrenta la ciudad para reducir la desigualdad. Hicimos esto mediante la ejecución de un piloto integral sobre temas urbanos, el cual sería el comienzo de un proyecto más amplio para los procesos participativos de la ciudad, siguiendo la filosofía de código abierto y permitiendo que las herramientas, tecnologías y datos estén disponibles de manera abierta. Para comprender mejor el desafío en cuestión, desarrollamos una herramienta que nos permitió contar tanto con el respaldo de datos confiables y de calidad, como con la comprensión de la percepción del público y el sentir de diferentes grupos sociales.
¿Qué aprendimos de este ejercicio?
Si bien nuestros dos proyectos terminaron siendo significativamente diferentes en términos de escala (Code for Pakistan realizó un ejercicio participativo mucho más pequeño que Codeando México), ambos descubrimos que los proyectos de esta naturaleza requieren más tiempo y deben concebirse como una iniciativa a más largo plazo, especialmente si se necesita incluir y construir relaciones con el gobierno y las OSC. Tampoco es fácil estimar el tamaño y la capacidad del equipo necesario para ejecutar el proyecto en las etapas iniciales. Dado que el alcance del proyecto era algo flexible al principio, nos enfrentamos al desafío de identificar recursos y saber cuánto esfuerzo se requería.
También aprendimos que para obtener una participación entusiasta y el respaldo del gobierno, uno debe alinearse no solo con las prioridades inmediatas y urgentes del gobierno, sino también trabajar dentro del contexto específico que podría generar una victoria rápida para el gobierno. Entonces, en el caso de Code for Pakistan, si bien los datos relacionados con el Covid-19 eran una prioridad muy alta para el gobierno, limitar el proyecto a un distrito como lo fue el piloto, fue un esfuerzo demasiado modesto para captar su interés.
Algunos aprendizajes adicionales de nuestro proyecto incluyen:
Trabajar con un socio con el que ya tienes una relación establecida te permite crear un punto de partida para otras colaboraciones en el futuro.
Dar la propiedad del proyecto a la organización aliada genera las conversaciones correctas y les da la capacidad de implementar el ejercicio por sí mismos.
Es importante identificar y evaluar si el uso de la tecnología adecuada puede, de hecho, aumentar el impacto del proyecto; en algunos casos es factible y en otros casos la tecnología puede excluir a las personas del proceso.
¿Cómo se ve el futuro?
Durante el último año, hemos intentado crear una guía que funcione en países con contextos geopolíticos y socioeconómicos similares al nuestro. El enfoque y la metodología que hemos ideado enfatizan la practicidad de la aplicación.
Nuestro plan para el futuro es ampliar el ámbito y el alcance de nuestro ejercicio a geografías y segmentos de la sociedad adicionales. Si bien esperamos utilizar las mismas herramientas y el mismo marco, tenemos la intención de enriquecer las preguntas de la encuesta para que recibamos suficientes datos que permitan una mayor comprensión de las tendencias emergentes.
Esperamos compartir actividades similares con las OSC y otras organizaciones afines para utilizar metodologías que implementen sus actividades de participación ciudadana.
Para asegurarnos de que otros se beneficien de nuestra experiencia y nos mantengamos fieles a la filosofía de código abierto, nuestra guía también es dinámico e iterativo; se publicará en GitHub en un formato abierto y se mantendrá como un documento de trabajo para que nosotros y la comunidad sigamos mejorando en función de sus aprendizajes.
Para leer más sobre la guía de apoyo desarrollada por Code for Pakistan y Codeando México, descargue el marco para procesos participativos liderados por ciudadanos habilitados digitalmente.
---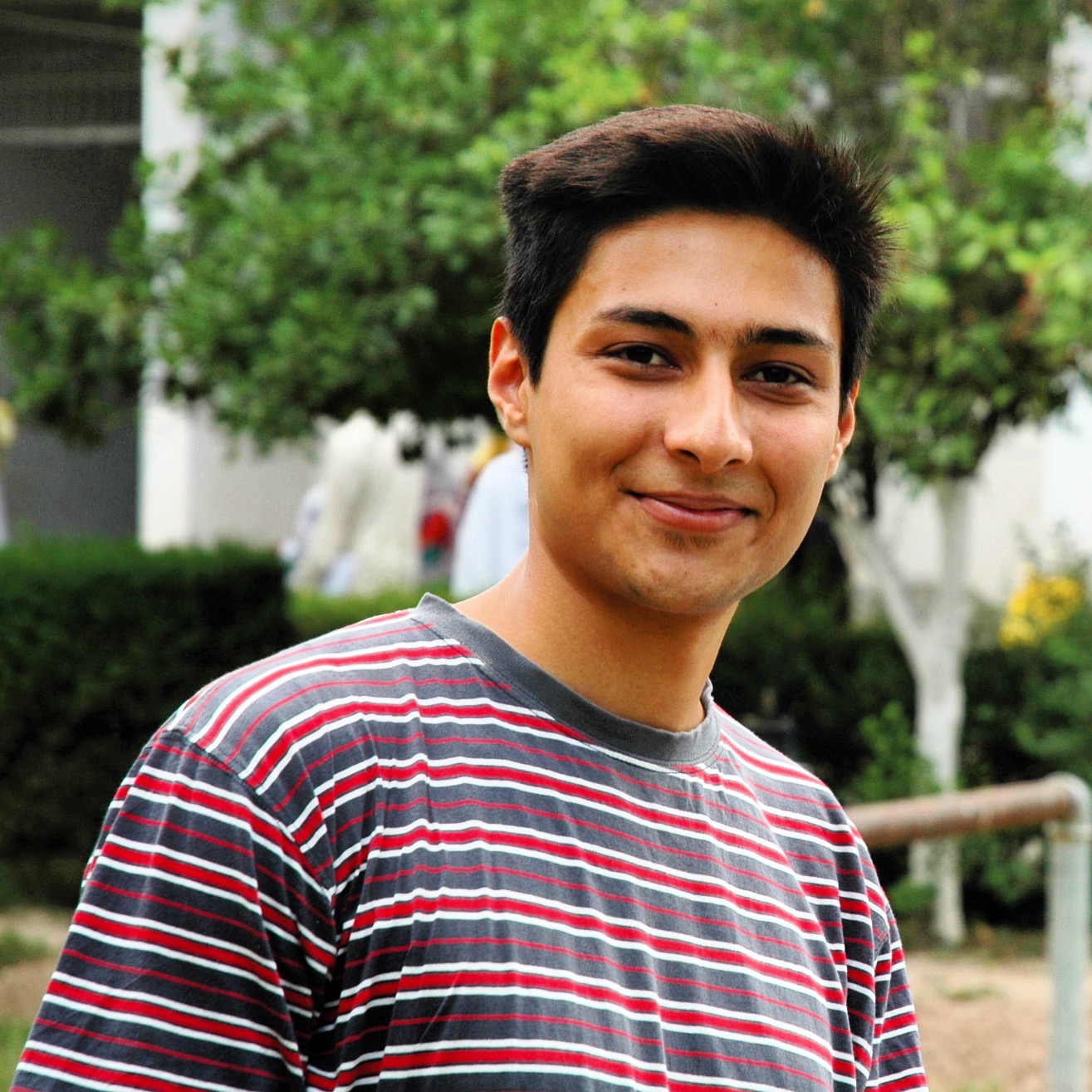 Ebtihaj Khan
---
Ricardo Miron