Code for All Newsletter — May 2023
Words by Mar Marín • May 11 2023
In this edition, we're thrilled to share updates on Summit 2023, fresh talent joining our Network, and our ongoing mission assessment and network strengthening efforts.
> Code for All Updates
We are thrilled to announce that we have welcomed two new members to our team: Selema Akuiyibo as our Partnerships Lead, and Elena Falomo as our Project Lead for the TRANSCEND consortium. Both bring a wealth of experience! We look forward to the contributions they will make to our network.


We have been reassessing and restructuring our network with the active participation of our member organizations. Together, we have reviewed our mission, objectives activities, and funding strategies to build a stronger network that aligns with our collective goals!


Our Summit 2023 will be taking place online from September 18-21! This conference will bring together our member organizations and the global civic tech community to explore topics such as AI for Social Good, Tracking Civic Tech Impact, Tech for Mass Community Action, and Tech for Global Social Justice. More details about the Summit, including the Call for Proposals, will be announced in June.


Together with the National Democratic Institute, we'll be organizing the Roundtable 'Exploring Co/Act: a human-centered design toolkit for activists' at RightsCon. Grab your ticket and join us!
> Member Updates
Here find updates from a handful of our 32 member organizations.
→ Ciudadanía Inteligente 🌎
Our ​#AbreAlcaldías project received the Distinction for Open Data and Transparency in the Latin American Award for Digital Democracy. We also launched the #Escaño51 space to inform citizens about the new constitutional process in Chile.
→ Code for Japan 🇯🇵
We are collaborating with local governments to promote dialogue and transparency using Decidim. Kakogawa City is the first to adopt this tool, and we have provided training and support to city officials. In April, we joined DemocracyLab and Code for All for the "Earth-a-thon". Around 40 participants from multiple countries worked together on six projects.
→ Code for Korea 🇰🇷
We will be co-hosting a 3-day in-person event on June 9-11th in Jeju Island along with civic hackers from Japan and Taiwan. This event is called Facing the Ocean —a civic hacker community event that Code for Korea, Code for Japan, and g0v take turns hosting. We are expecting 70 participants from around Asia.
→ Code for Netherlands 🇳🇱
We organized the Aligning Public Tech Unconference, where leaders in public tech discussed the latest developments in the Netherlands. As a result, we are launching an Open Source Polity Officer (OSPO) Community of Practice to support government and public organizations, offering instruments, knowledge sharing, and networking opportunities.
→ Code for Romania 🇷🇴
We are releasing a report on Mental Health, highlighting social problems and digital solutions, and our humanitarian ecosystem, aiding 1.5 million Ukrainian refugees, received the European Young Innovators Award at the World Summit Awards in Graz.
→ Codeando México 🇲🇽
We are creating the first National Open Data Policy, covering Mexico's governmental branches, and inviting the community to participate in this public consultation. In that sense, we are part of Abramos México, a group that's working with the National Institute of Transparency, Information Access, and Personal Data Protection (INAI).
→ Dark Matter Labs 🇬🇧
We successfully launched the beta version of the CircuLaw app along with the Amsterdam City Council. Additionally, we published valuable templates for Employment Contracts and Funding & Partnership Contracts, providing valuable support to individuals and organizations. Lastly, we presented a comprehensive case study showcasing the on-the-ground progress of our TreesAI project.
→ mySociety 🇬🇧
We will participate in the Festival for Debate in Sheffield, to discuss our vision of democracy in 20 years. Our climate team is collaborating with Dark Matter Labs and The Climate Coalition to develop prototypes, such as the TCC's Local Intelligence hub, while the transparency team is sharing their mapping work on RTI networks in Europe.
→ Open Data Kosovo 🇽🇰
We just launched the 'alGOVrithms 3.0. How automated are our public procedures: Czechia, Hungary, Kosovo, and Poland' to share recommendations on the automated decision-making in Kosovo, Hungary, Czechia, and Poland. And we're preparing to launch the first Open Data Academy in Kosovo!
→ Open North 🇨🇦
Is collaborating with the Inter-University Climate Data Studio, Next-Generation Cities Institute, and Montreal Climate Partnership to develop a collective GHG emissions dashboard for Greater Montreal. This initiative aims to improve access to emissions data, evaluate climate progress, and support local and collective action.
→ Political Watch 🇪🇸
Our project "Ampliando Democracia" seeks to improve public governance and public policies through the promotion, improvement, and innovation of the processes of citizen participation and deliberation.
→ Sinar Project 🇲🇾
Our iMAP censorship initiative provides updates on website blocking in Southeast Asia. We have published local language reports on the State of Internet Censorship 2022 for Cambodia, Malaysia, Myanmar, and Vietnam. We also discussed our experiences in monitoring Internet censorship during Malaysia's recent general elections.
→ Česko Digital 🇨🇿
We have launched the international test of digital skills IT Fitness Test 2023 3 V4 + Ukraine (under international coordination by Digital Coalition). We are happy that institutions such as the Ministry of Education, Ministry of Labour and Social Affairs, Confederation of Industry of the Czech Republic, and Ministry of Regional Development are its guarantors. At the end of May, we will celebrate our 4th birthday!
> Mark your calendar! 📅
Join us on June 6th at 16:15 UTC for an insightful session, in collaboration with the National Democratic Institute, on designing human-centered open-source tech tools for civic tech. During this engaging fishbowl discussion, tech practitioners and organizations will share their experiences, challenges, and innovative solutions to successfully engage target users.
> Job & Opportunities
This is where we share current job calls and opportunities we've found within and around the network.
> Events around the world
This is where we share upcoming events within the civic tech realm.
> Reading Room
Here's a list of some of the latest articles we recommend.
> That's all folks!
If you wish to connect with our member organizations or are interested in giving a hand with a particular project, please get in touch with us – we'd love to hear from you! Find us on Slack (@lorin, @mar and @renja)
Know a friend that could benefit from this newsletter? Forward this blog along! They can sign up to receive updates right in their inbox!
Until next month — keep up the good work!
🎶 This newsletter was drafted while listening to Inteiro Metade ​by Tagua Tagua. Add your favorite jams and follow the Civic Techies Unite Spotify playlist here▸
---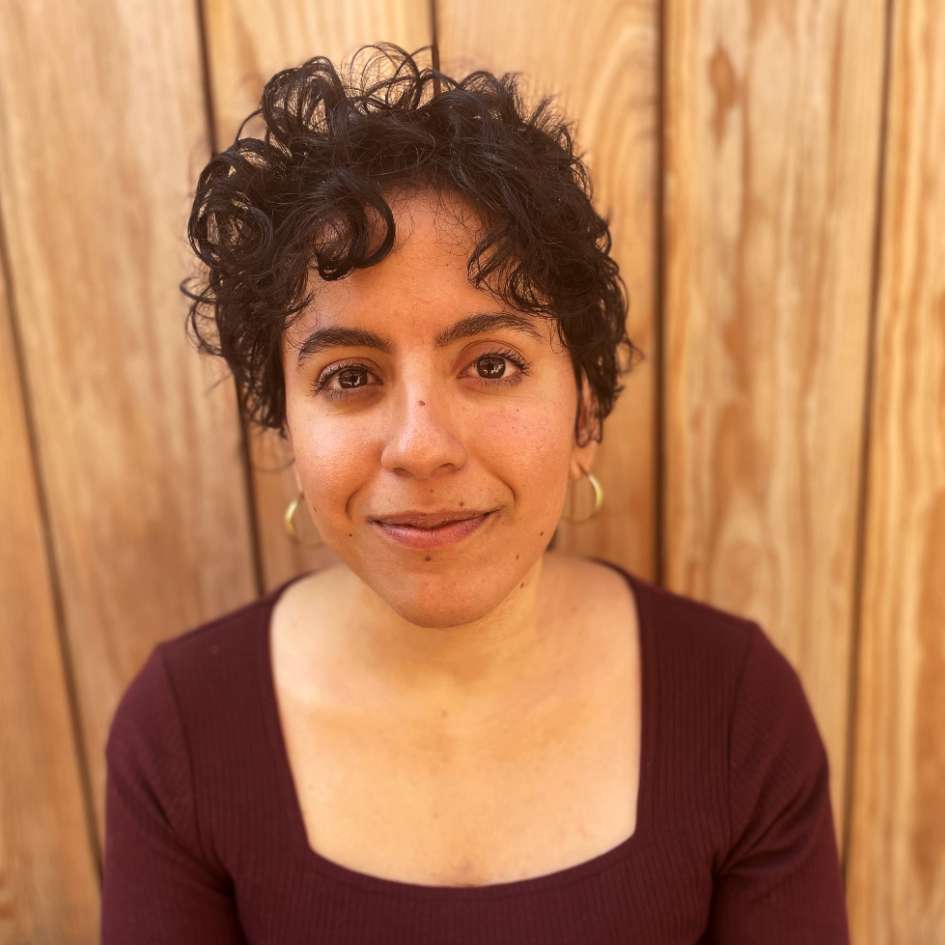 Mar Marín