Code for All Newsletter — March 2023
Words by Mar Marín • Mar 7 2023
Spring is a great reminder to embrace change and view this season as a space for creativity, collaboration, and innovation. This edition finds us sharing exciting updates, addressing challenges ahead, and continuing our work to make a positive impact on our communities and the world.
> Code for All Updates
We bid farewell to two outstanding colleagues, Sofía Corona, and Melissa Zisengwe, who have made immense contributions to the Code for All Network and the civic tech community. We thank them for their passion and hard work. We wish them all the best in their future endeavors.


We are excited to welcome M. Renja as Collaboration Coordinator to help develop connections within the Network (between our Members) and outside the network (with external partners). Renja is also a Solutions Journalism Network LEDE Fellow, delivering world-class storytelling to young Africans on TikTok.


Exciting news! The Code for All Network, along with 32 member organizations, has started the reassessment and restructuring process. This revamp will ensure that we continue to provide valuable support to our members and community. Stay tuned for updates!


Join us at Mozilla Festival 2023 and learn about our Drip by Drip: Creating a Water Commons project. Let's build a global water database accessible to all. Get your pay-what-you-can ticket now and don't miss out!
> Member Updates
Here find updates from a handful of our 32 member organizations.
→ Ciudadanía Inteligente 🌎
Along with 30 organizations working around human rights, citizen participation, democratic strengthening, rights of nature, and inclusion of native peoples reflected on the role that civil society should play in the new constituent process.
→ Code for Canada 🇨🇦
Launched their own Canadian civic tech job market. Check it out on their website: https://bit.ly/3JaPWkN. Also, don't miss their This Is Civic Tech series which spotlights stories of people using tech to help their communities, from coast to coast.
→ Code for Germany 🇩🇪
Is celebrating Open Data Day this year with four regional events on March 4 in Karlsruhe, Cologne, Leipzig, and Munich.
→ Code for Pakistan 🇵🇰
Is approaching its 10th anniversary, and has taken social media to reflect on the progress they've made in trying to connect citizens and government through technology. Also, their Program Associate, Karishma Zaka Ullah, will participate at the Civic Tech & SDG #5: Gender Equality to talk about the KP Women Civic Digital Internship Program. Register here!
→ Codeando México 🇲🇽
Zitacuaro, a city in Michoacán, Mexico with a population of less than 200,000, didn't have georeferenced data for their public transport. The city, in a valley surrounded by mountains and forests, is a challenge in terms of public transport planning. With our technical support and some volunteers, it was possible to map the routes and we will soon launch an app to help people plan their daily commute.
→ Code for Romania 🇷🇴
Our ecosystem of digital solutions for Humanitarian Assistance has reached a number of 1.4 million Ukrainian refugees assisted in the year since the beginning of the war. 1 of every 5 people who decided to remain here found a safe shelter through one of our apps. In the coming months, we are expanding the ecosystem with new features as well as availability in at least one more country.
→ FUNDAPI 🇪🇨
Within the framework of the Second Open Government Plan of Ecuador, we signed an Act of Commitment to deepen the policies of open government in the territory.
→ mySociety 🇬🇧
We're celebrating 2 anniversaries this year – WDTK turned 15 today (22nd Feb) and mySociety turns 20 in October! So there will be lots of anniversary activities throughout the year to keep an eye on!
→ Open Data Kosovo 🇽🇰
Planning to deliver the next public webinar in Cybersecurity, addressing the two newly adopted laws by the EU in this regard. Also aiming to publish a report and recommendations regarding the automated processes in the public procedures in Kosovo, Hungary, Czechia, and Poland (as part of this project).
→ Open North 🇨🇦
is hosting a workshop on March 15 at 1 pm EST, featuring guest presenters from the Cities Coalition for Digital Rights and Open & Agile Smart Cities. We'll explore tools and frameworks that can support cities on their journeys toward improved data governance. You can register at: https://t.co/sH55cDsJhP
→ Political Watch 🇪🇸
On March 23, we will present a report entitled "More than 10 years of #CivicTech: achievements and proposals for the next decade" (in Spanish), in which some of the organizations that make up Code for All will participate. It will be in Spanish and you can register to participate here.
→ Red Ciudadana 🇬🇹
Has launched an open call for people to participate in their Open Justice Meeting 2023, where experts will gather at a regional conference. Found the information here.
→ Česko Digital 🇨🇿
We are rolling out the work on the system change of Czech society into a digital society ready for the future. We are proud that we have a specific project in our NGO accelerator called "Clever Network". It aims to help elderly people with their digital competencies. Lukáš Staněk introduced this project in the webinar CfA Civic Tech & SDG Goal #10: Reduced Inequalities
> Mark your calendar! 📅
Are you passionate about advancing gender equality through civic tech and open data? In collaboration with Google's Women Techmakers, we're excited to celebrate International Women's Day (March 8th) by hosting top-notch speakers who will share their insights on initiatives that are making a real impact.
Join the movement towards a more equitable and just world! Register here ▸
> Job & Opportunities
This is where we share current job calls and opportunities we've found within and around the network.
> Events around the world
This is where we share upcoming events within the civic tech realm.
> Reading Room
Here's a list of some of the latest articles we recommend.
> That's all folks!
If you wish to connect with our member organizations or are interested in giving a hand with a particular project, please get in touch with us – we'd love to hear from you! Find us on Slack (@lorin, @mar and @renja)
Know a friend that could benefit from this newsletter? Forward this blog along! They can sign up to receive updates right in their inbox!
Until next month — keep up the good work!
🎶 This newsletter was drafted while listening to Because the Night ​by Patti Smith. Add your favorite jams and follow the Civic Techies Unite Spotify playlist here▸
---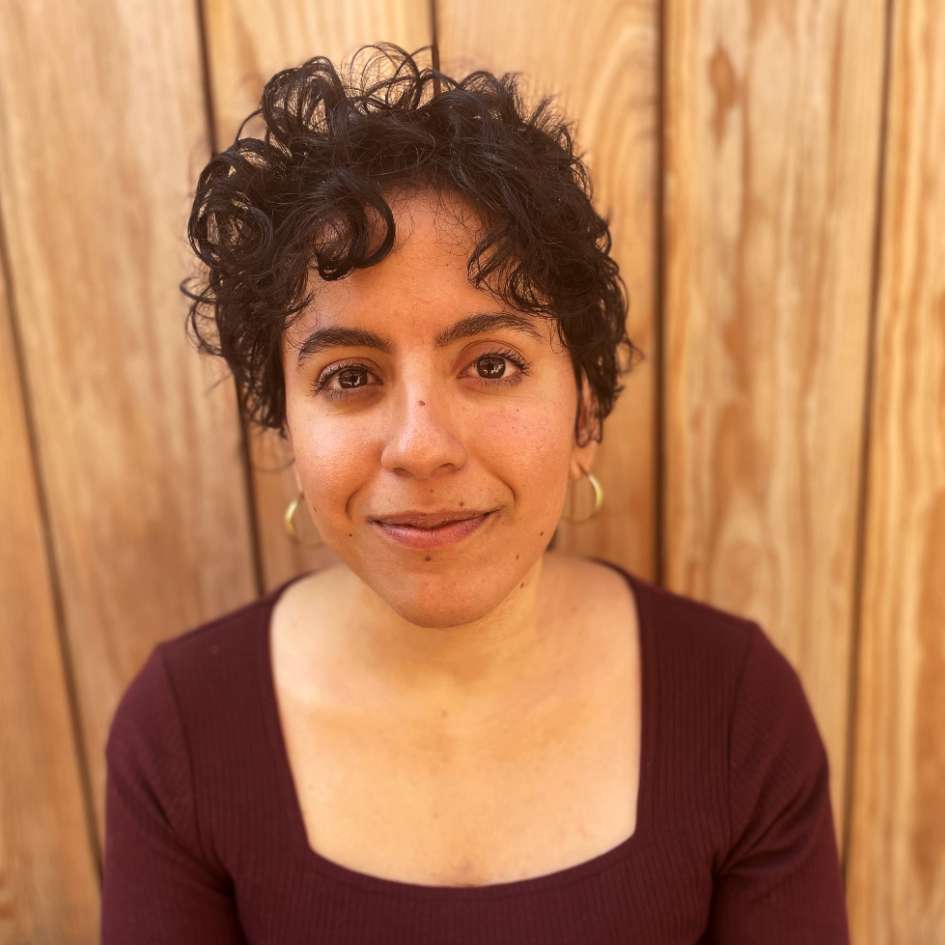 Mar Marín