5 Minutes with Anna Bölcsföldi
Words by Mar Marín • Dec 15 2022
Our monthly series of brief conversations with grassroots activists, creative technologists, and change-makers, who are also representatives of our 32-member organizations. Get to know the people at the forefront of the civic tech realm!
Anna is currently Code for Hungary's representative at the network. She coordinates a non-profit community implementing high social impact projects involving volunteer developers and IT specialists aiming to empower civic institutions.
Get to know Anna!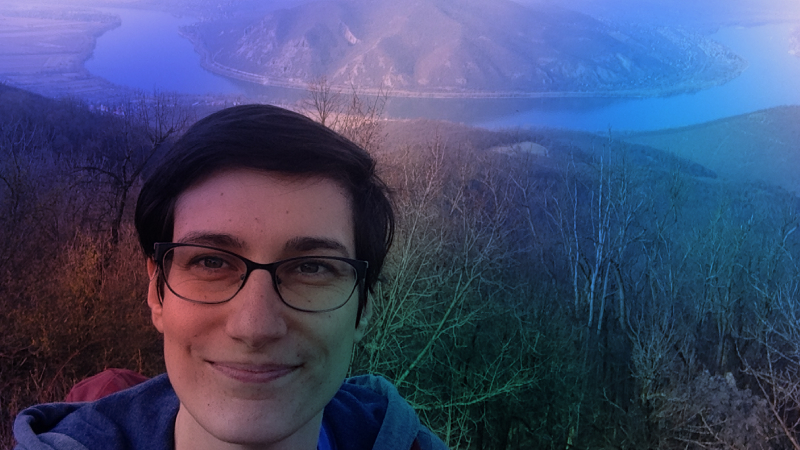 I wear many hats in my professional life: helping non-governmental organizations with their communications and social media, creating their web pages, and helping in their campaigns. Currently, I'm the Project Coordinator at Code for Hungary.
Unless it's very cold you can see me getting around in the city on my bike. I like to go on hikes and participate in Shinrin-yoku —which translates to forest bathing—, being present with all senses, meditating, and connecting to nature.
What is the first thing that comes into your mind when you brood about civic tech?
I reflect on equal opportunities, accessibility, democracy, and comradery. There are so many tools out there. It's great to be able to research before jumping into a project.
I also really appreciate low-tech solutions. For example, an excel sheet can be an excellent place to organize people.
How did you find yourself working in the realm of civic tech?
Already in high school, I was interested in tech. I used to copy HTML codes of big sites and make them my own.
In the last couple of years, I have been working with several non-governmental organizations, helping them with tech-related issues and creating websites for specific projects or organizations.
I connected with Code for Hungary at the beginning of 2022, and it was great to find a community full of kind and enthusiastic developers.
What are the biggest civic tech challenges in your region?
The government is not really cooperative and has old rigid systems. Often they don't publish data (there are times when you have to go to court to access data), or they publish it in a way that is very difficult to use or search (like thousands of PDF files). The municipalities are more open to collaboration, but they have limited resources.
To create innovative solutions and open-source tools, you need to have the time and mental capacity. It's a difficult time right now, so a lot of non-governmental organizations struggle just to keep up their day-to-day work. Mostly, they rely on grants. They have to provide results quickly and there is not enough time to really think about the problems. Often this results in not sustainable solutions. It's almost impossible to crowdsource enough funds for tech projects.
Anna's recommendations for you:
If you are interested in the restoration of a 120-year-old house, I highly recommend Laura Kampf's youtube channel: https://www.youtube.com/c/laurakampf.
The process is also a wonderful metaphor: nothing goes as planned, and many obstacles come her way. She needs to involve professional help at some point but still perseveres because of her passion and the clear goal. New episodes every Sunday —around 15 minutes long.
Want to get in touch?
Reach out to Anna via email at bolcsfoldi.anna@k-monitor.hu and find Code for Hungary on their Facebook community for upcoming updates about their amazing Hungarian civic tech community!
---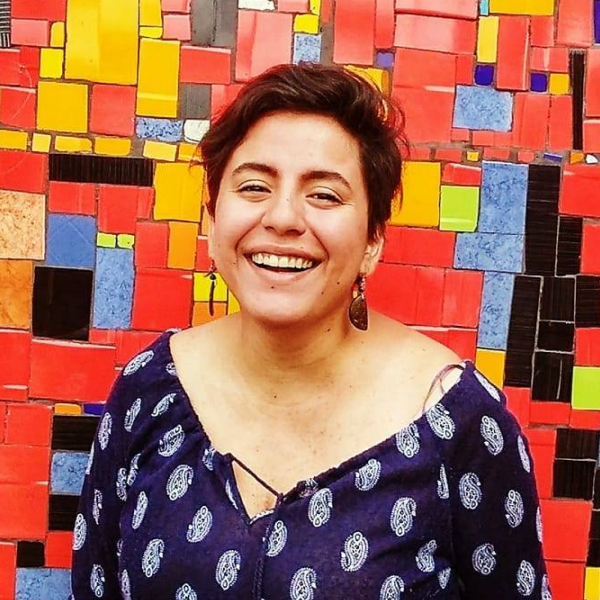 Mar Marín