Code for All Newsletter — September 2022
Words by Mar Marín • Sep 8 2022
This newsletter edition finds Civic Techies Uniting for the Summit 2022 and calls out the worldwide community to join the relief efforts in Pakistan.
> Welcome
The devastation caused by floods across Pakistan is absolutely heartbreaking. Global attention is needed! Join Code for Pakistan's call to step up and help! Please head over to this thread where we've listed Code for Pakistan's collective relief efforts, and help us by sharing this post with your communities and networks. Showing support for these initiatives will mean a lot to those that are on the ground in Pakistan right now.
> Code for All Updates
> Member Updates
Here find updates from a handful of our 31 member organizations.
→ Ciudadanía Inteligente 🌎
Recently compiled the most relevant data around the Constitutional Plebiscite vote held last Sunday, Sep 4th, in Chile. The automatic registration and compulsory voting posed new challenges and interpretations around electoral participation. Check out the details in their Facebook post!
→ Code for Africa 🌍
The DataLab Team, in partnership with infoNILE, worked on the data and viz for the recently launched shrinking lakes. Check it out here! For more information, contact Tricia Govindasamy.
→ Code for America 🇺🇸
The Impact Sprints is in action and there are tons of civic tech projects that need volunteers (see projects here)! Next up, we've got the Hacktember to Remember Hackathon with DemocracyLab in Sept and Brigade Congress –our annual volunteer gathering–in Oct!
→ Code for Australia 🇦🇺
We're thrilled to announce the launch of Future Practice, our new suite of educational offerings tailored for those working in the public and not-for-profit sectors. We have our Lunch & Learn sessions for bite-sized learning on tech topics; our Tech for Non-Tech workshops; and our Managing Digital Projects Course.
→ Code for Germany 🇩🇪
There will be Talks of CfG Community Members at the Bits&Bäume Conference from 30th Sept till 2nd Oct in Berlin. We will hold the Code for Germany Summit on Oct 3th!
→ Code for Hungary 🇭🇺
Has its own website now! You can access the English version here.
→ Code for Japan 🇯🇵
CfP Summit will be held from Sept 17th to 24th. We are also hosting a final presentation where 150 students have formed 33 teams to develop civic tech prototypes!
→ Code for Netherlands 🇳🇱
Will have open meetups around the use of the polis tool for consensus, and open source best practices in government (check them here! Both are in Dutch). They're currently working on the standard for registering algorithms used in govs and cities looking for an open source platform for service requests. For more information, feel free to contact Johan or join our Slack!
→ Codeando México 🇲🇽
Built SocorroBot in collaboration with Quinto Elemento Lab and Técnicas Rudas. This is a Whatsapp chatbot that guides people who are facing the disappearance of a loved one in Mexico. It gives tailored routes according to gender, age, nationality, the last place the person was seen, and information about institutions, processes, and actions that can be undertaken.
> Code for Pakistan 🇵🇰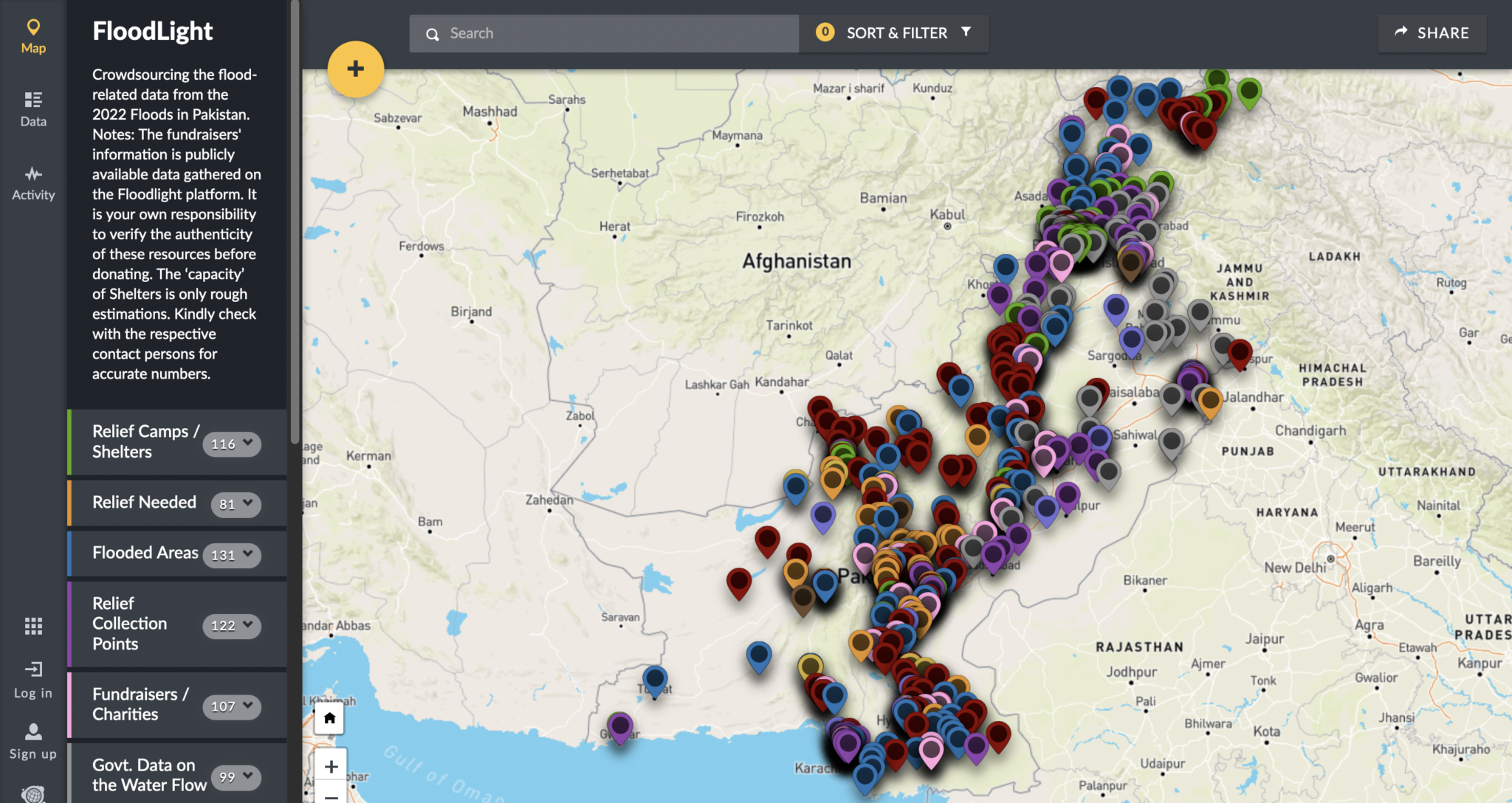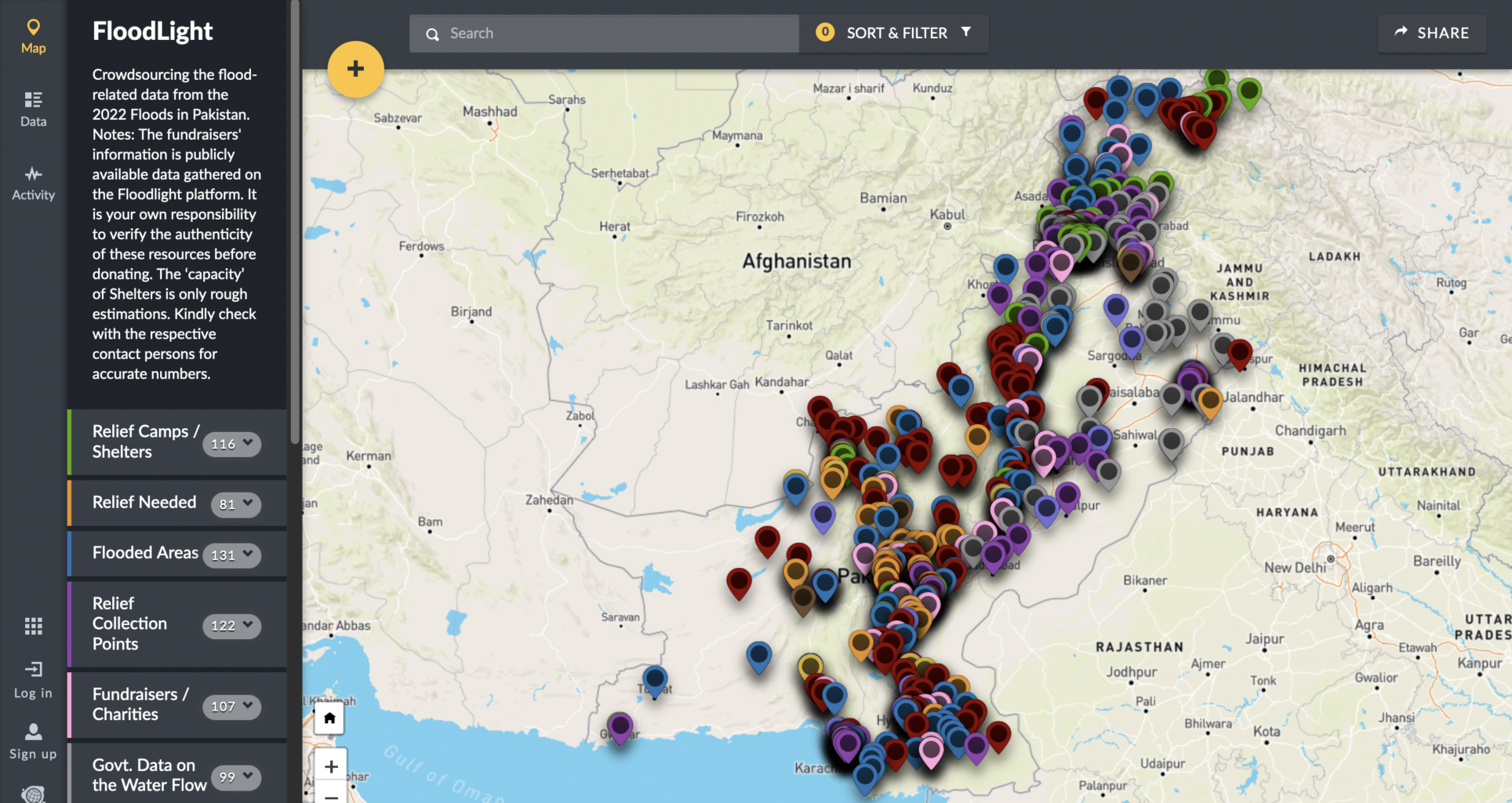 The Floods in Pakistan have left 33 million people in need of food and shelter across the country. As a response, they have led a volunteer effort to build an online platform, FloodLight. On the map, you can find vendor lists, shelters, donation centers, charities, and more so that affectees can easily find the help they need, and those who want to contribute know exactly what to donate and where to drop off relief supplies.
→ Dark Matter Labs 🇬🇧
Published a handbook to help cities reduce embodied carbon in construction Developed by DML, EIT ClimateKIC, and other collaborators. Work is based on Madrid and Milan testbeds.
→ Datasketch 🇨🇴
Held Datos y Polas (Data and Beers) where citizens, public entities, and observatories discussed trust-building and how access to information is facilitated. We celebrated the Fight Against Corruption Day with orgs that are part of the Open Government Alliance in Colombia, reaffirming our commitment to the use of open data, transparency, and access to information.
→ mySociety 🇬🇧
Has moved out of the prototyping phase of their Climate Programme into the next phase of development! The transparency team is gearing up for further work on the right to information in Europe. MySociety's first Climate Tech Event is being held during the Code for All Summit!
→ OpenUp 🇿🇦
Through our partnership with Trevali, we successfully launched our first regional Codebridge Youth in Rosh Pinah, Namibia; hosting a Summit where a Youth Forum consisting of 12 members was established! We will be hosting three virtual workshops during the Youth Forum focusing on Digital Literacy and Public Participation in September. For more information, contact Adrian.
→ Political Watch 🇪🇸
Is conducting an analysis to determine if and how Nayib Bukele, President of El Salvador, has been using social media as an instrument to disseminate its propaganda during the adoption of Bitcoin as an official currency, and the approval of a state of emergency under the pretext of fighting gang violence.
→ The Sentinel Project 🇨🇦
Turned 14 years working hard to prevent violence and mass atrocities worldwide! Their new report synthesizes the latest research on misinformation and ways to address it. Check it out here!
→ Česko Digital 🇨🇿
Our volunteers managed to launch 3 projects: Místo ve škole, a website that helps Czech and Ukrainian parents to find free slots at basic schools; Save the Lunch, a brand new website from Save the Food which saved already 10 000 cooked lunches for people in need; and, printed 1000 pieces of translated-guidances for delivering successful custom technology projects in government. We have sent 200 pieces to the Czech Parliament.
> Job & Opportunities
This is where we share current job opportunities we've found within and around the network.
> Events around the world
This is where we share upcoming events within the civic tech realm.
> Listening & Reading Room
Here's a list of some of the latest articles and podcasts that we recommend. Find a nice spot, grab your 🎧 and tune in:
> That's all folks!
If you wish to connect with our member organizations or are interested in giving a hand with a particular project, please get in touch with us – we'd love to hear from you! Find us on Slack (@sofia, @lorin, @mar, and @melissa)
Know a friend that could benefit from this newsletter? Forward this blog along! They can sign up to receive updates right in their inbox!
Until next month — keep up the good work!
🎶 This newsletter was drafted while listening to: Le savoir faire by L'Entourloop and N'Zeng. Listen to the Civic Techies Unite Spotify playlist here!
---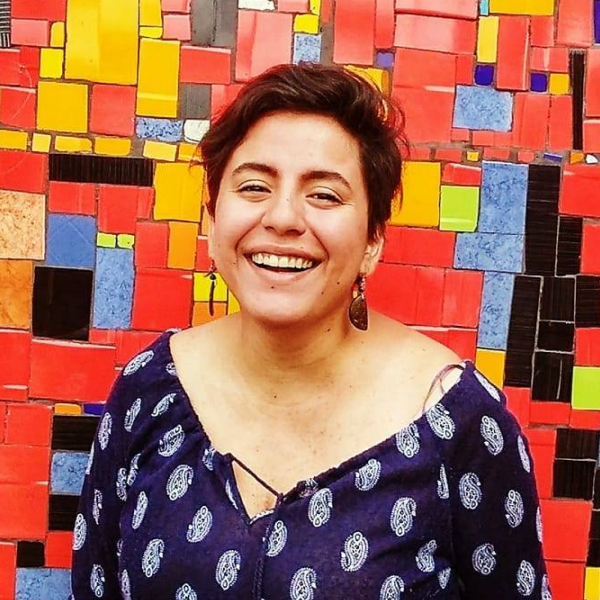 Mar Marín