Call for proposals — Code for All Summit 2022
Words by Mar Marín • Jun 14 2022
This year's Code for All Summit is a fully virtual event, happening September 26-29. The conference will feature both live and pre-recorded sessions, and the Call for Proposals has officially opened!
Proposals are welcome from anyone with an interest in how technology can be used to solve problems and improve the lives of people in their local communities. Find all the details you need below!
Proposal deadline: Friday, July 8th, 2022.
We want to hear from you!
Whether you are a creative technologist, community organizer, grassroots activist, academic, or anything else in the civic tech space, we want to hear about the work you're doing to improve people's lives through technology, community, and government.
At this Summit, you will find a place to share your insights, reflections, questions, and ideas.
About the Summit

Similar to last year, this year's Summit will be a virtual experience from September 26th to 29th including Lightning Talks, Panels, and Workshops from speakers across the global civic tech community.
The Summit serves as a space for participants to deliberate and examines the work, lessons, and impact of civic tech on a global scale; an opportunity to meet online, connect and share knowledge with each other.
If you are wondering what the Code for All Summit is like, check out recordings from our virtual Summit in 2021.
Themes
The themes for this edition were chosen by over 105 people, reflecting many layers of input from the community.
We are looking for proposals that fit into one of the following tracks:
1. Combating Climate Change
Increased droughts, heat waves, and floods caused by climate change are destroying the planet and affecting billions of lives worldwide. Within this theme, we seek to explore and showcase civic tech work that is taking urgent action to combat climate change and its impacts. For example, projects that strive for carbon neutrality, increases in climate financing, or that seek to better freshwater resources, terrestrial and wetland ecosystems, food security and production, and human health in developing countries fit well into this theme.
2. Fighting Authoritarianism with Community + Tech
With the pandemic, came a boost in authoritarianism globally. COVID has provided an opportunity for numerous non-democratic governments to impose new restrictions on civil liberties, limit protests, persecute opponents, delay elections, and introduce new mass surveillance techniques. How have and how can civic tech communities around the world stand up to this? In this theme, we seek to explore how people and tech can come together to preserve freedoms, hold actors accountable, and protect human rights threatened by authoritarian regimes.
3. Accessibility & Inclusion in Civic Tech
When websites and web tools are properly designed and coded, people with disabilities can use them. However, currently, many sites and tools are developed with accessibility barriers that make them difficult or impossible for some people to use. Similarly, when organizations and communities design programs, events, and hiring processes with everyone in mind, more people can join and participate in them. This theme seeks to explore the current state of accessibility and inclusion in the civic tech ecosystem and initiatives that aim to improve it.
4. Building Community Engagement
When it comes to civic tech, community is key. An engaged community can mean all the difference when developing, launching, and sustaining projects. Plus, let's face it, an engaged community is a lot more fun. Maintaining community engagement, though, requires continuous effort, meticulous planning, and a lot of grit. In this theme, we seek to explore how civic tech organizations can move their communities toward healthy engagement by building authentic connections with members.
Formats
We are looking for the following types of presentations:
> Panels
Three or more folks from different organizations share their expertise and experience around a shared topic. We recommend having at least 3 panelists confirmed when you submit your session proposal. Time limit: 60 mins.
> Lightning Talks
Quick, pre-recorded presentations where a speaker shares insights from a project or case study. Time limit: 5-7 mins.
> Workshops
Live, interactive sessions where participants learn and develop new skills, ideas or tools together. Time limit: 60 mins.
Deadlines
CfP Opens: Tuesday, June 14, 2022
CfP Closes: Friday, July 8, 2022
CfP Notifications: Friday, July 22, 2022
Event Dates: September 26-29, 2022
Submit your proposal!
Submit your Summit proposal through the online form by Friday, July 8th!
We suggest you prepare your proposal in its entirety before completing the online submission form. These are the questions you will find in the online form, apart from your personal contact information:
What is the title of your session? (in English)
What is the goal of your session?
Description of your session (English)
How will you make your session engaging?
What will participants get out of your session?
How will you make sure your session is a safe space for all participants?
If you have any questions during the submission process, please contact us at summit@codeforall.org
Let's stay connected! Follow #CfAllSummit22 for updates in real-time.
---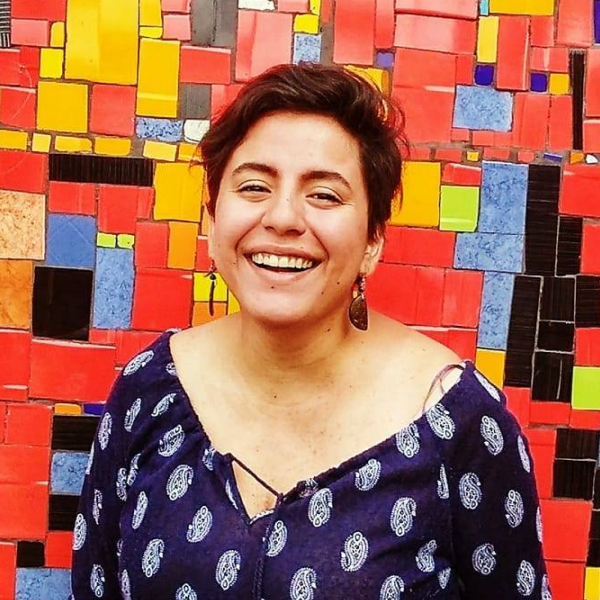 Mar Marín