New to civic tech? You're not alone!
Words by Mar Marín • Sep 22 2021
I was introduced to civic tech during a workshop I crashed back in my college years. Back then, I knew nothing, just like Jon Snow. This first experience blew my mind and I couldn't help but wonder how I could become a social do-gooder and learn more about how technology was able to transform people's lives.
As an International Relations student, civic technology was not something I was familiar with. My journey first began when I heard of the enthralling relationship between technology and social sciences while doing an internship with Alma Rangel, Executive Director of Codeando Mexico, and Sofia Corona, current Co-Director of Code for All (CfAll), who shared about how to strengthen civic society with data, and how the female tech community could be strengthened in Mexico.
Had I been living under a rock this whole time? Probably! I couldn't be more grateful to have found these amazing women who shared their knowledge and power with me as I ventured into this new world of civic tech. Without even knowing it, they had become my Jedi Masters.
I'll be honest with you, even as someone who is now working in civic tech, I'm not even close to becoming a full-fledged Jedi myself. I feel like Baby Yoda playing around with the shiny ball trying to understand what's going on, mainly because of my non-tech background.
But hey, civic tech is about the people, and I figure that I want to share more about the amazing community I'm now part of, as well as the knowledge I've been gaining, so it can serve people like you and me that are curious about civic tech but aren't entirely sure where to start.
First things first: WTF is civic tech?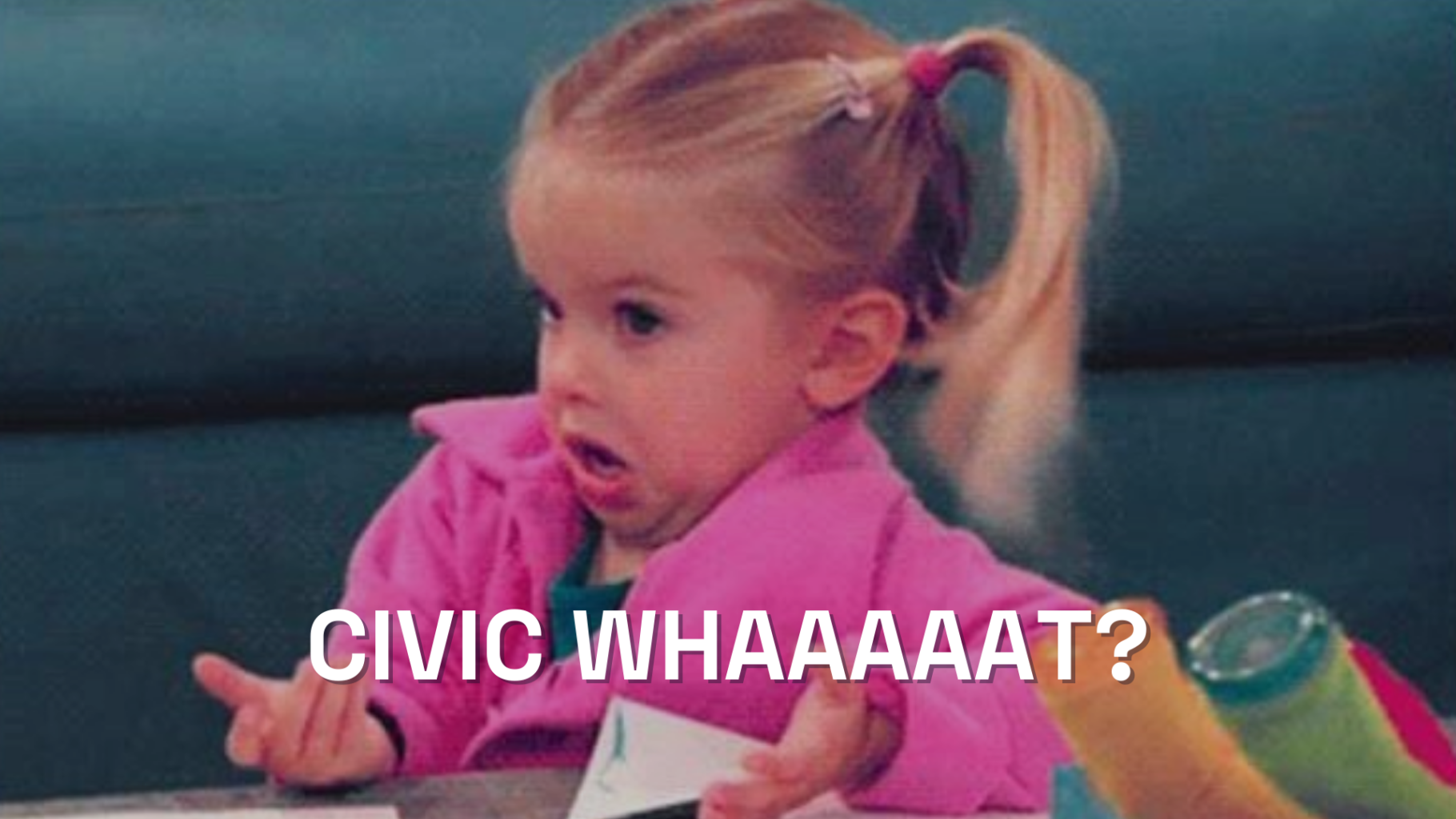 This is one of the main questions I get from friends, family, and people in general. They find it funny that each time I answer it, I add an extra ingredient to the definition (depending on which conversations, community encounters, or resources I've recently come across). It seems that I've been iterating the concept as I go.
One of the first two things that shed light on civic tech's multiple definitions for me, was Grace O'Hara's WTF is civic tech and why are we here? and Pablo Collada's interview, Tecnología Cívica. Grace unveils the easiest definition to satisfy the first spark of curiosity: civic tech is technology created to improve social good. Yup. It sounds amazing, doesn't it? But what exactly can be done with that technology? Pablo's definition explains that this technology is a bridge that helps us better exercise our rights in a constant, active, consistent, and collaborative way. So, when we are talking about civic 'technology', clear examples are applications, platforms, and devices that serve as a vehicle to improve and encourage citizen participation.
Do you like where this is heading? So do I! Technology and people come together, as our amazing Lorin Camargo, Co-Director of CfAll, has summed up in this extraordinary piece:
We are talking about technology that positively impacts society — but that's not the whole story. It's about creating civic innovation tools (tools that help make more democratic, transparent, and people-centred governments), but it isn't only about the tools themselves — it's about the process through which these tools are created. One important element of the process, for example, is that the people who will be using the tool must be involved in its creation.
When I had to explain to my friends what the network was about for the first time, Lorin had my back as she introduced me to the idea of using project examples as a way to explain civic tech. She shared this beginner-friendly project example with me, which she believes is relatable and easy to understand. This example both explains the 'what' of the project, as well as the 'why' and the process behind it. This is important, as a process is fundamental in civic tech
This example is not only good for explaining civic tech in general, but it's also an example of the global civic tech community coming together to collaborate, which is what Code for All is all about. In this example, Code for Africa wants to redeploy one of Code for Germany's projects in the African context, and Code for Germany gives them the tools and information they need to hit the ground running.
This is a tiny sneak peek at how Code for All has become not only the place to go for civic tech but an example of how humanity can work together across the globe. Other examples can be found in Grace's practical list on how civic technology has and continues to be implemented all over the world.
Is Civic Tech just for Tech people?
As I continue to delve into the confusing and jargon-filled world of civic tech, I'm constantly surrounded by amazing people that have zero technical abilities and are amazing at facilitating spaces and creating communities, and others that appear to be the reincarnation of Katherine Johnson or Doc Brown.
What I have learned over the past several months is that civic tech is made up of an army of doers that come together to help build digital tools for the public good. I have come to discover what the beauty of civic tech is. As Veronica Young and Zach Antonyan, former members of Code for America pointed out at the CfA Summit:
It doesn't mean rooms full of engineers and designers, hunched down over their laptops working on code. People in technical roles are an invaluable part of the equation, but so are the community organizers who identify the community needs in the first place.
As someone who has questioned how technology can make a difference, civic tech has helped me believe that the digital revolution is made up of people from different walks of life, backgrounds, and abilities, and can be a place where everyone is welcome to contribute to the public good. For example, I have been inspired by Matt Stempeck's work with the Civic Tech Field Guide and his example on how he has always been wanting to do fun, creative, tech projects, but applying them to meaningful things. For me, civic tech has started with Alma, Sofia, and Lorin leading and facilitating spaces that help local communities build stronger processes, exchange knowledge, and share best practices around the world.
Grace has a funny quote that I keep going back to and want to share with you all:
I joke that civic tech is 90% civic and only 10% about the tech, but really the people element of our work is closer to about 99%.
Where does Code for All come in?
While you read these words, I can't help but think that we, by being curious about how civic tech is changing the world, are part of the bigger picture. It's so powerful that this movement is led by us, the people, who are freely organizing ourselves into groups with different expertise, backgrounds, and contexts.
That's where CfAll comes in: a unique platform to bring change-makers together. We are the biggest network of civic tech organizations that drive change through digital technology, citizen participation, collaborative decision-making, and good governance to deliver solutions for social challenges.
That's a bit of a mouthful though. Basically, we bring civic tech organizations together so they can use international resources to scale the work that they're doing at the local level. We're the bridge between people doing similar civic tech work in different corners of the world.
The network is composed of a small and amazing core team and 30+ organizations on six continents working to empower citizens and help civic institutions be more open, democratic, and equitable.
As I have come to discover in this small period, the job is never finished in the world of civic tech. When it comes to tackling complex social issues, there's always more to learn and do. That's why we are constantly leveraging the potential of our global network to replicate successful tech solutions, exchange knowledge and share best practices around the world.
Where do I start if I want to learn more?
As I joked about in the beginning, I only know that I know nothing. This process of constant learning and questioning what I thought I knew has been amazing. If your curiosity seeks to dig deeper, here are some resources that you might find useful:
Resources
Articles
Videos
Podcasts
Code for All Summit 2021
We also invite you to take part in the Summit 2021 activities on Sep 27 – 30th!
The summit will be a space for anyone interested in civic tech —from those who have been involved in the community since its inception to those only hearing about it now—, to meet online, make some friends, and workshop new ways to help.
From September 27 – 30th we had panels, lightning talks, and workshops. If you missed out, remember you'll be able to find a recording of our sessions on our YouTube channel here.
That's all for now, folks! There's a long way to go, but I'm excited to see that there are so many people curious about civic tech and its possibilities.
If you want to join me on this road of learning and sharing on the topic, or you want to have a general chat with our team, head over to the Code for All Slack and ping us (@mar @lorin @sofia).
---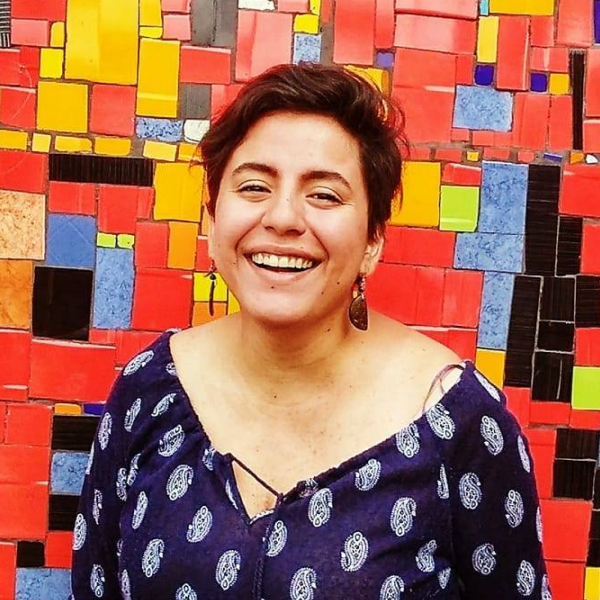 Mar Marín