BIG NEWS! Code for All is rebranding!
Words by Mar Marín • Aug 30 2021
A fresh new look, for a fresh take on the global network.
Notice something different? That's right, Code for All (CfAll) has a brand-spankin' new look!
We are proud and excited to announce that as of August 30th, 2021, we are rebranding with a new logo, color scheme, website, and graphic line as part of the ongoing evolution of the CfAll network.
→ Why the re-brand?
In the life of every organization there comes a moment when you need to look closer at who you are — or better who you've become — and make that visible to others. That moment has come for CfAll.
Over the past several months, we've poured our hearts and souls into creating a new image with the help of the marvellous Lissett García Albornoz, and much input from our member organizations, that would accurately depict who the current CfAll is.
Our Co-Directors, Lorin and Sofía, summed it up best:
It all started with the need to update our website. We're a small team and in 2019 the entire core team changed hands. Prior to that time, there were always software developers on the team and so the website had been built to be managed and updated by someone with software skills. We found ourselves a team without developers, with a need to maintain our website — so we decided to move our site to a platform that would allow non-developers to keep things up to date. The more we worked on this, the more we realized that it wasn't only a platform shift that was needed. We thought the style of the website, which was rooted in CfAll's branding, did not reflect the modern, diverse, creative, people-centered global community that CfAll is.
The new identity has been designed to satisfy all the existing expectations of what our original mark stood for, while simultaneously moving the organization's graphic line forward to acknowledge the collaboration, support, iteration, and open spirit of the network, as well as the vision of diversity, and the joint relationship between technology and community that the network tries to achieve every day.
We're very happy with it and are confident that you will be too.
→ Behind the Scenes: Get to Know Our Process
The creative process began with clear examples of what we expected to achieve: a clean, modern and happy design that invited people to be part of the network. We wanted to represent the joint collaboration between technology and the social world, while also airing the inclusivity and diversity of the network. There were a lot of different elements that needed to be boiled down into one simple message that everyone — tech background or not — could understand. Challenge accepted.
The person in charge of this process was Lissett García Albornoz, an incredibly talented Chilean graphic designer who formerly worked with one of our member organizations: Ciudadanía Inteligente (CI). Lissett designs friendly projects focused on citizens' rights and the intersection of politics and technology. She worked closely with us to distil a brand identity that precisely reflects our internal culture, global reach and differentiation.
It took a lot of time, as the graphic line got the F word we needed: Feedback. On several occasions throughout the design process, proposals were tested with multidisciplinary and international profiles to understand how the network is seen and projected for all. In this sense, the users' tests and surveys were crucial to land and represent what the CfAll community expected from this redesign.
→ Our Logo Explained
It took a long time to reach a final decision on the logo redesign. The winning logo is a reinterpretation of the previous one: a compass that speaks of globality. The new logo presents a fresh air of change, aligned with a trend that will last for more than a decade. It tries to convey dynamism and resilience, as CfAll has learned and continues to adapt to the times of today.
Our main challenge was to project through our logo that CfAll is not an organization that creates civic technology, but is the network that connects and helps scale civic tech organizations from all over the world. The question was how to reinforce its main characteristic in all instances: being the largest civic technology network in the world. Liss made sure to emphasize 'for All' in the new logo, whereas in the old one 'code' is emphasized. Some of the user testers had mentioned that they thought 'for all' should be the part that is emphasized, and since the network is more about the people than the code, we wanted to make sure to change that emphasis.
That's how Liss came up with elements that reference both code and globality. The logo reinterprets the four axes of the compass transforming it into a grill. This proposal is the result of the main elements of the previous logo mixed with ideas proposed during the iteration process: the compass that presents the idea of globality and collaboration, and the code symbol that refers to the connection and diversity within the network.
At first, we wanted to use a mix of color to represent the network's diversity, but found with user testing that the proposals were too colorful and were not accessible. On the first test, one of our users was color blind and another had dyslexia; two very common types of disabilities, considering color blindness is more usual in men (and they count for 78% of the tech population). Liss recalls it was a fortunate experience to have their opinions taken into account in the survey.
She researched and understood how people with dyslexia read, and found general recommendations for leading and spacing, as well as the color contrast needed for the logo to be accessible for people who are color blind. The final proposals went through two different exercises to help us understand how the images would be visualized by folks with different types of disabilities, and then they were tested with users.
After careful consideration, we decided to honor the compass' core elements as well as to present coding as a central element. The new design is meant to project globality, collaboration, connection and diversity.
→ New color scheme
When you think of CfAll, you might think of diversity, as the network has a presence in regions all over the world. It's also a network full of people who are skilled in different disciplines. When looking at how to recreate the CfAll identity, we knew that this mixture of culture, skill and perspective needed to show through. So when it came to color, we decided on a palette that illustrated this, composed of three main colors: violet, turquoise, and deep blue.
Violet and turquoise both have elements of blue, which is a color that conveys seriousness and is linked to the technological area. The first is a strong and modern color, bringing a fresher feel to the new identity. Turquoise, on the other hand, softens the impact of the violet and maintains the vibe of the old logo. The rest of the colors are gradients in pastel and vibrant hues to add diversity. Warm gradients convey a friendly and inclusive character and cool gradients reinforce the tech side. The deep blue unites these two colors, as they both contain elements of blue, and this symbolizes the unification of the network, as we are united to amplify the impact of good ideas.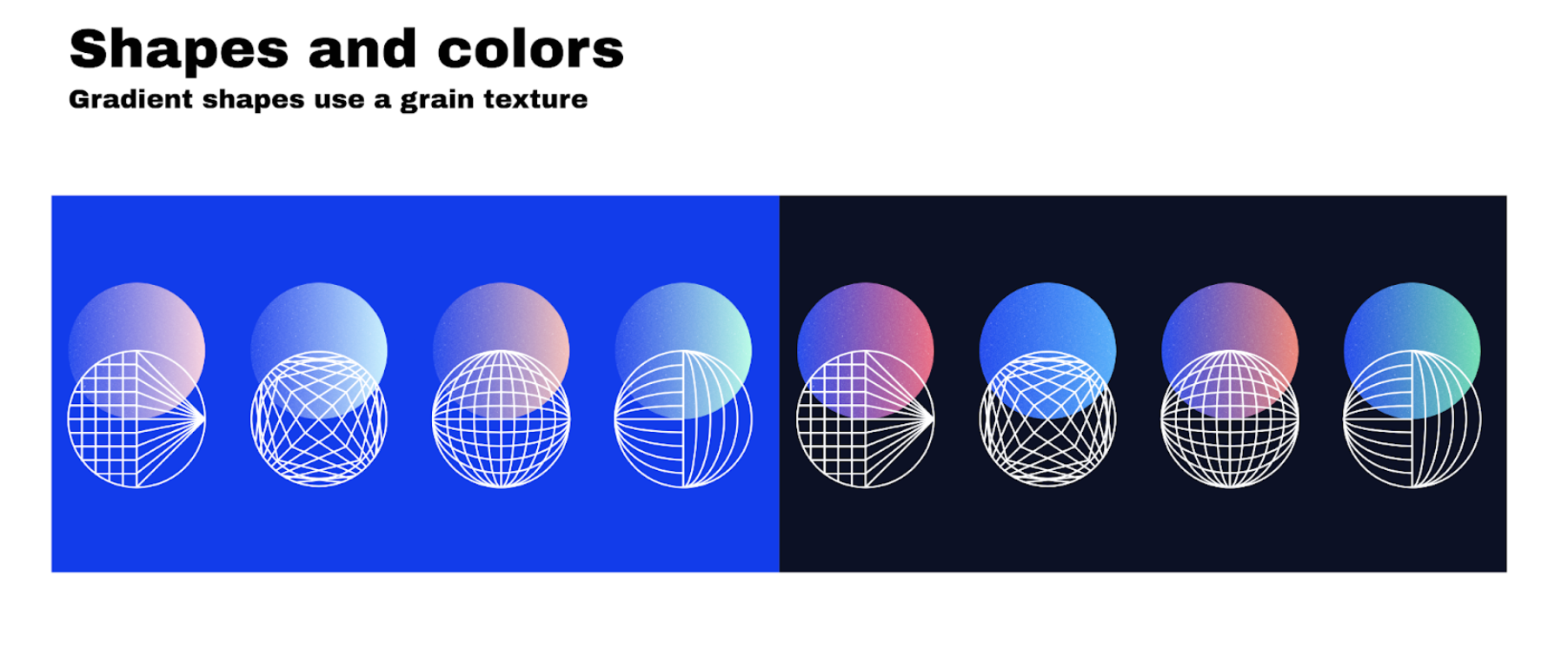 → Website
So, what good is a new logo without an amazing new website to show it off?! Drum roll, please… introducing the new codeforall.org!
In the spirit of re-branding and after months of hard work and dedication we are delighted to announce that our website is now live. We updated our website to ensure that wherever you are, it's easy to find the information and get the support you need from us:
Easier, user-friendly navigation
Clearer visibility around what the network is doing
More resources & support information
Updated look
Landing all the information into a clear message is the most complex, and also the most satisfactory stage of the redesign process. Liss defines it as her favorite step:
I enjoy landing complex information systems, defining the sections, and structuring it into something easier that is accompanied by a narrative and meaningful navigation. This initial stage starts comparing what the previous website was like and how other organizations have done it because it is important to have antecedents.
We want to thank everyone who took the time and energy to share their insight with us throughout this journey of the redesign. The tests were made to target four different user profiles: The Civic Technologist, The Network Member, The Interested Volunteer, and The Funder. For Liss, the most important part of the process is starting out with an affinity map. With this, you can plot out where the site is going, what format it will have, and iterate it with different users so that it can come to life in a way that works.
→ Meet Lissett, our amazing designer!
She considers herself a comprehensive designer focused on simple, warm and appealing visual projects that welcome users. Her focus has been on developing inclusion and accessibility platforms, incorporating a feminist gaze and accessibility for users that have some type of disability.
As a Latina woman, her background is represented in her work. Being born on the periphery of Santiago de Chile, she fights to make visible what is not hegemonic. In her work, she envisions women, people of color, and indigenous groups.
Lissett has worked with social and political organizations in Chile. Her interest in the joint collaboration between technology, design, and citizen participation began when she became interested in politics during college — a space she mentions can be hostile for people outside the discipline. Five years ago, Chilean society had a high level of disinterest in the institutions due to the distrust of the citizenry.
This is reflected in the social outbreak in 2019, that although deep down there is mistrust, it is not that people were apathetic but that there was mistrust of politicians. Therefore, I started working as a volunteer in my Faculty's Student Federation designing infographics on contingency issues and the student movement. Her goal was to simplify dense information and democratize it. Another type of activity that he began to carry out was data visualization and information design.
She defines CI as her school. Her holistic perspective was forged during her six years at the feminist organization focused on fostering citizen participation and strengthening Latin American democracies by designing digital platforms that democratized information. Here she learned of the perspective of gender, racial, indigenous peoples. She was appointed Design Director, where she developed civic tech projects in Mexico, Ecuador, Paraguay, Colombia, and Argentina, as well as experiences with European countries, along with a multidisciplinary team. She previously worked with Public Citizen and right now she works with Global Initiative.
She enjoys working on projects she can relate to the values of their organizations such as the multicultural and feminist approach that advocates for social rights and work for greater social-economic equality, multicultural approach.
Coming from Ciudadanía Inteligente, I heard of CfAll, its dynamic, amazing people that embody the network, and the similar values I share: collaboration, multicultural, and making complex information simple to bring spaces closer together and not establishing a barrier with those who do not know about technology. What adds value is that it is an international civic tech network led by women. I enjoyed the process of being part of a horizontal, comprehensive, and respectful space led by Sofia and Lorin.
→ What's next? Looking forward to the future!
Behind the new look we are still the same organization, more spread over the world, but with all the talent, passion and dedication to amply the impact of good ideas through a global network of local organizations.
The visual identity introduced today is a foundation that better communicates what the network does. We're incredibly proud of the work that we have accomplished over the years! Our new identity will continue to satisfy all the existing expectations of what our original name stood for, while simultaneously moving the brand forward. We owe this rebrand to you, our CfAll community.
In the future, we will also be updating our branding in several other places. As these updates become available, we'll post official announcements, brand new stories, and more information on our website. In this respect, we've decided to move out our previous and future stories to our new webpage, where you will find more information about our coming Summit 2021, CfAll programs, initiatives, and events. Medium will continue to serve as a repository for our previous stories.
All this has been a lot of work and we're excited to share it with you.
Of course, and as always, if you have any questions, comments, or just want to chat, ping us on Slack (@lorin, @mar, @sofia)
Cheers!
---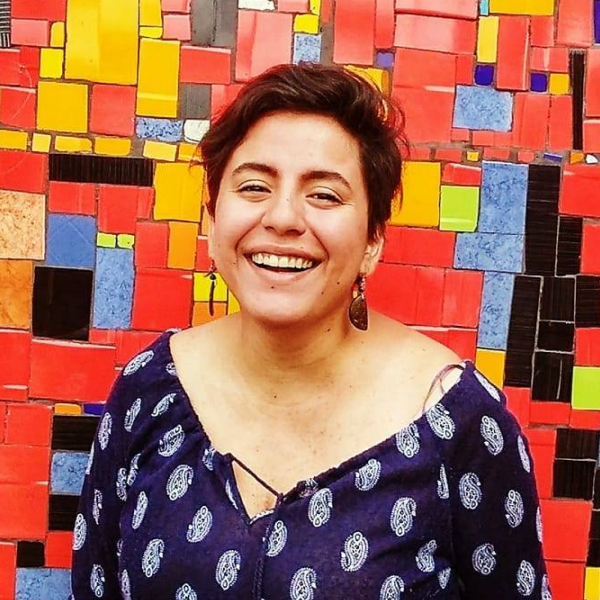 Mar Marín