Event
What's new in Digital Citizen Engagement?
In this Digital Citizen Engagement Community of Practice session, we will explore and share new lessons and ideas in citizen engagement.
→ About this event:
We'll be hosting a Digital Citizen Engagement Community of Practice reunion, where we will explore projects focused on citizen participation and decision-making and learn from each other's experiences. Join and share with us examples, case studies, tools, and other innovative ideas that emerged from our context during the pandemic!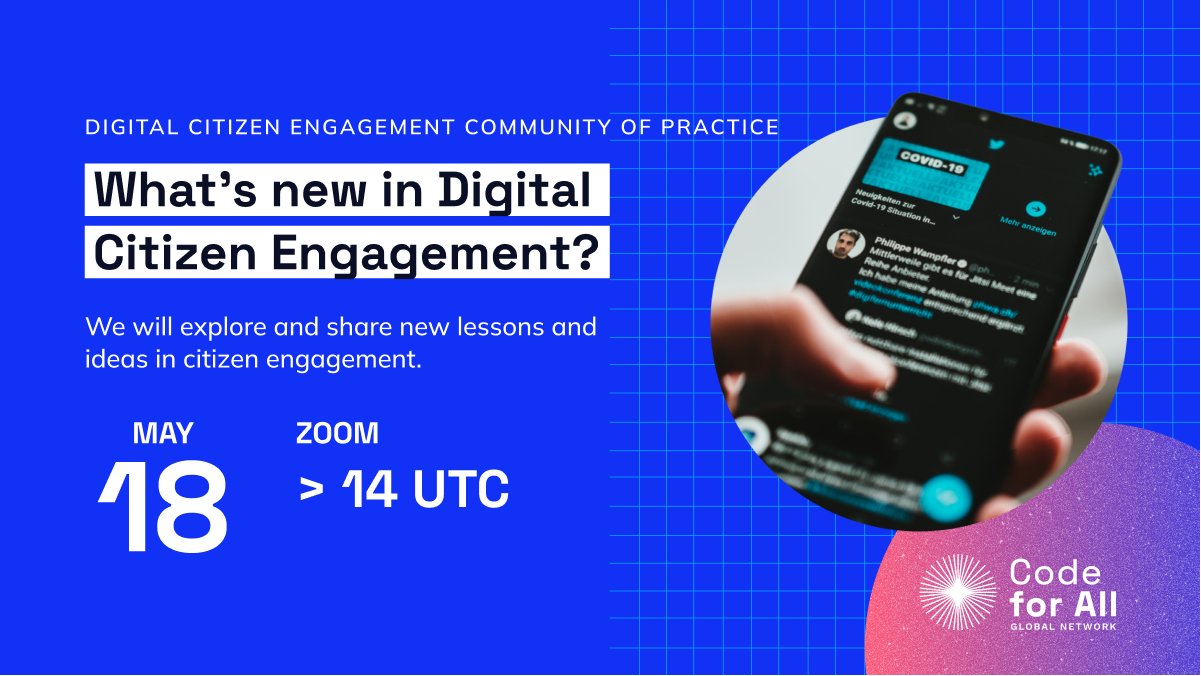 → Who:
Civic tech & DCE practitioners
Non-profits activists
Community developers and grassroots organizations
Academics focused on DCE
→ What are the Communities of Practice?
If you are new to the Communities of Practice (CoPs) concept, here's a quick-to-the-point summary:
CoPs are about bringing network members, and organizations beyond the network, together to form groups and discuss common topics relevant to the civic tech ecosystem. This is an opportunity for network members to connect with not only each other, but with other organizations working on similar topics, such as practitioners, grassroot organizations, government champions, and academics that provide expertise to civic tech projects. Read more about the CoPs here.
The topics that are currently being focused on in our CoPs include:
Digital Citizen Engagement
Good Governance
Disinformation