Event
Civic Tech & SDGs #13: Climate Action
Our Members have been advocating for data-driven development for years. To voice their work and collaborations that put the power of data behind delivering the Sustainable Development Goals, we have designed and organized the Civic Tech x SDGs webinar series. Follow the series playlist here.
→ About the event:
The Civic Tech & SDGs #13: Climate Action aims to bring together bright minds to discuss the relationship between civic tech initiatives dedicated to environmental issues and their contribution to SDG#13: climate action.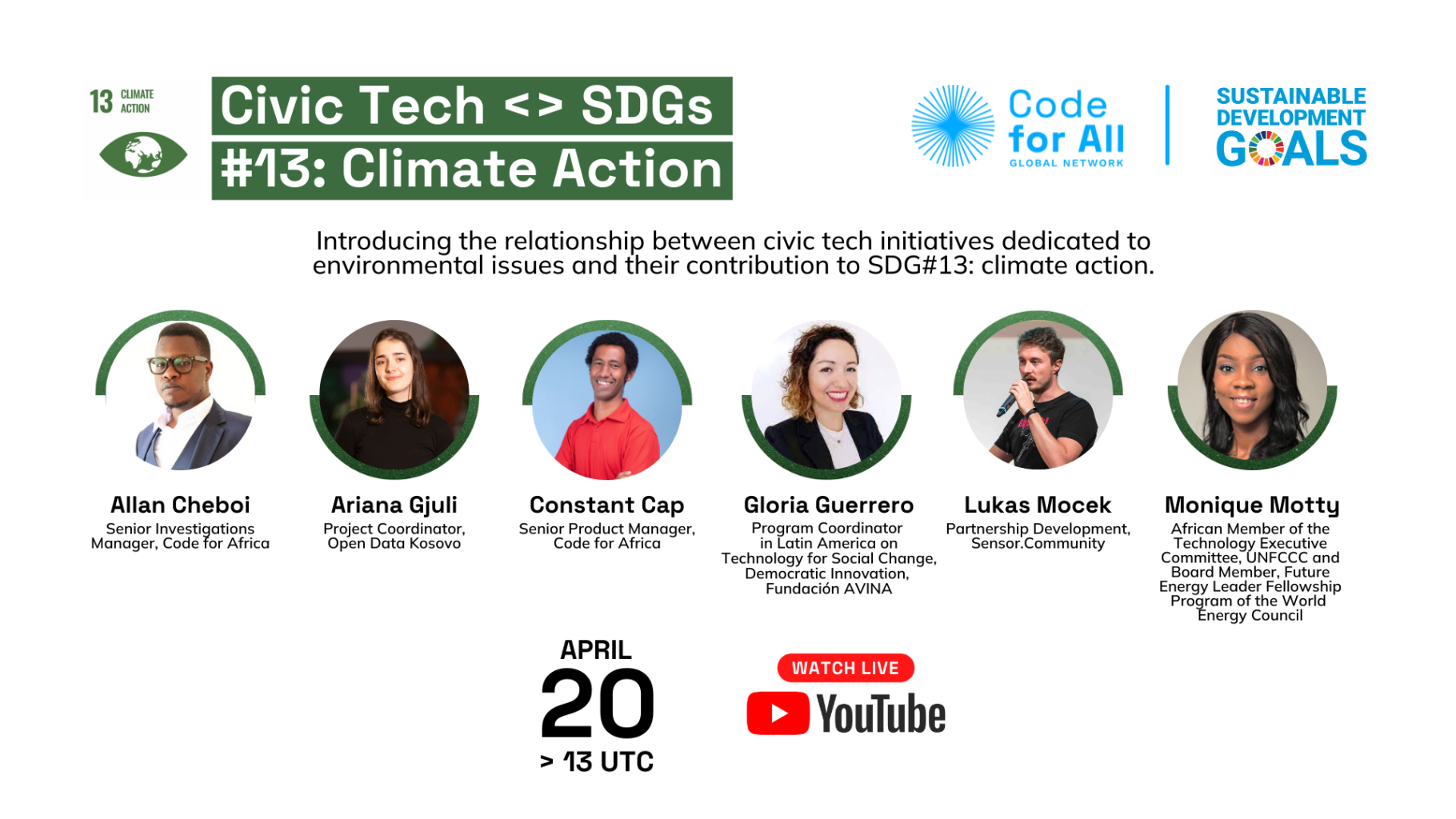 → About the speakers:
Allan Cheboi, Senior Investigations Manager, Code for Africa.
Ariana Gjuli, Project Coordinator, Open Data Kosovo.
Constant Cap, Senior Product Manager, Code for Africa.
Gloria Guerrero, Program Coordinator in Latin America on Technology for Social Change, Democratic Innovation, Fundación AVINA
Lukas Mocek, Partnership Development, Sensor.Community.
Monique Motty, African Member of the Technology Executive Committee, UNFCCC and Board Member, Future Energy Leader Fellowship Program of the World Energy Council.