Code for All Newsletter — September 2023
Words by Mar Marín • Sep 12 2023
Welcome to the September edition, a month brimming with excitement and significance for Code for All as we proudly commemorate our 10th anniversary. As we embark on this celebration, we are excited to invite you to our global gathering of civic tech enthusiasts on September 18-21, featuring over 120 speakers from around the world leading over 55 engaging sessions.
Plus, the Core Team has some important news regarding the Network's future, and we can't wait to share the exciting updates from 13 organizations across the globe.
> Fueling the Future of Civic Tech: Your Support Matters
Over the past decade, Code for All has proudly served as a dynamic hub, fostering meaningful connections among civic tech organizations and passionate individuals worldwide.
Today, we face the challenge of funding constraints, which, regrettably, may result in this being our last newsletter for a while. We hope to be back stronger with your support. With your support, we hope to come back even stronger. We are immensely grateful for your continued readership and your invaluable role in the global civic tech movement.
As we celebrate our 10th anniversary, we are launching a crowdfunding campaign that has already raised an impressive $3,597 USD in just a few days. We invite you to join us in commemorating a decade of Civic Tech impact by becoming a champion for our vibrant Network. Your generous contribution powers our one-of-a-kind, diverse, and collaborative global community!
> Member Updates
Here find updates from a handful of our 31 member organizations.
→ Ciudadanía Inteligente 🌎
Check out our beta version of the Alcaldías DemocraciaKit, designed to enhance citizen-government dialogues. Plus, explore "Voices of a New Generation" featuring interviews with 6 young voices discussing the 50th anniversary of the Chilean coup.
→ Code for Africa 🌍
Our iLAB team has published a revealing report on the connection between pro-Russian podcaster Simeon Boikov, an Australian YouTuber, and the Ghanaian protest linked to the Niger coup. Find out what lies behind his involvement in this deep dive.
→ Code for America 🇺🇸
Alongside the state of Illinois are collaborating on a mobile-friendly portal to simplify access and payment for child care services.
→ Code for Australia 🇦🇺
Have been working with an Aboriginal health organization to build a Cultural Safety Audit Tool, and to make their website more accessible (launching soon!). We've also been delivering our Lunch & Learn sessions to the Australian Digital Health Agency.
→ Code for Canada 🇨🇦
Worked with the province of British Columbia on an app that helps residents connect with family doctors.
→ Code for Korea 🇰🇷
Has been hosting monthly in-person and online meet and hack sessions in Seoul. Our annual conference is going to be held on the 27th of October. One of our civic hacking projects – on the topic of digitizing government gazettes was selected for the government innovation award.
→ Code for Netherlands 🇳🇱
Is excited that Commit Global will establish itself in The Hague to work on the international deployment of civic tech tools in emergency situations. Check out the details for the launching event on September 14th here.
→ Datasketch 🇨🇴
We represented the Colombian Open Government Committee at the OGP 2023 Global Summit on September 6 and 7 in Tallinn, Estonia. We exchanged experiences on the inclusion of a gender approach in the country's fifth Open Government action plan and learned about initiatives from other countries.
→ mySociety 🇬🇧
Is inviting to nominate yourself or someone else for their 20th anniversary awards by filling in this form.
→ Open Data Kosovo 🇽🇰
Successfully implemented the first edition of the Data Governance Academy. Furthermore, we're preparing and updating the organization's strategy document and we kick-started a new project in terms of the Digital Agenda implementation in Kosovo at the local level.
→ Open North 🇨🇦
In collaboration with Concordia University's Applied AI Institute, hosted the second installment of its workshop series focusing on responsible artificial intelligence (AI) in the context of local government. Check out the recording and join the community!
→ Political Watch 🇪🇸
Analyzed rural inequality in Spain, examining government responses and media portrayals. Using QHLD.es, our parliament-monitoring tool powered by AI, our upcoming report highlights rural concerns often overlooked and provides valuable insights for MPs and civil society. Stay tuned for the report upload here!
→ SlashRoots Foundation 🇯🇲
Is on the move! Matthew represented Jamaica at the OGP Summit in Tallinn, Estonia. We've just wrapped up our first OGP National Action Plan cycle and are eagerly awaiting Cabinet approval for Jamaica's second cycle participation. Plus, stay tuned for our upcoming SubStack newsletter, fostering civic tech discussions from a Jamaican perspective. In October, join us for our 'Right to Offline' Forum, the inaugural event in our Digital Democracy series, delving into inclusion and the choice to opt out of digitalization. Follow us on Twitter and LinkedIn.
> Join Our Global Civic Tech Summit
The Code for All Summit is no ordinary event! Our summit is a one-of-a-kind whirl filled with stories, discussions and skill-shares by civic tech changemakers from around the world.
Each year, we meet to share work and swap stories centered around current topics chosen by the civic tech community. We hope you'll come and experience the action for yourself on Sep 18-21!
Here's an insider look at a few interactive sessions that have us excited:
🌈 Leveraging Technology and Data for LGBTIQ Human Rights Promotion. Exploring the role of digital technologies and data in promoting LGBTIQ human rights while addressing the challenge of combating misinformation.

🔍 AI + Open Data to Fight Corruption. Analyzing opportunities that machine learning algorithms and artificial intelligence models have to strengthen citizen advocacy in the fight against corruption.

📊 Feminist data revealing access-to-justice issues in Paraguay. Centered on the power of feminist organizations to create knowledge, specifically, the lessons learned from the Consultorio Jurídico Feminista (CJF) from Paraguay.
> Job & Opportunities
This is where we share current job calls and opportunities we've found within and around the network.
> Events around the world
This is where we share upcoming events within the civic tech realm.
> Reading Room
Here's a list of some of the latest articles we recommend.
> That's all folks!
Thank you for joining us on this incredible journey as we celebrate our 10th milestone anniversary. It has been an amazing decade of growth, collaboration, and community building, and none of it would have been possible without your support.
If you wish to connect with our member organizations or are interested in giving a hand with a particular project, please get in touch on Slack.
Until next time — keep up the good work!
🎶 This newsletter was drafted while listening to Explorador by Fother Muckers. Add your favorite jams and follow the Civic Techies Unite Spotify playlist here▸
---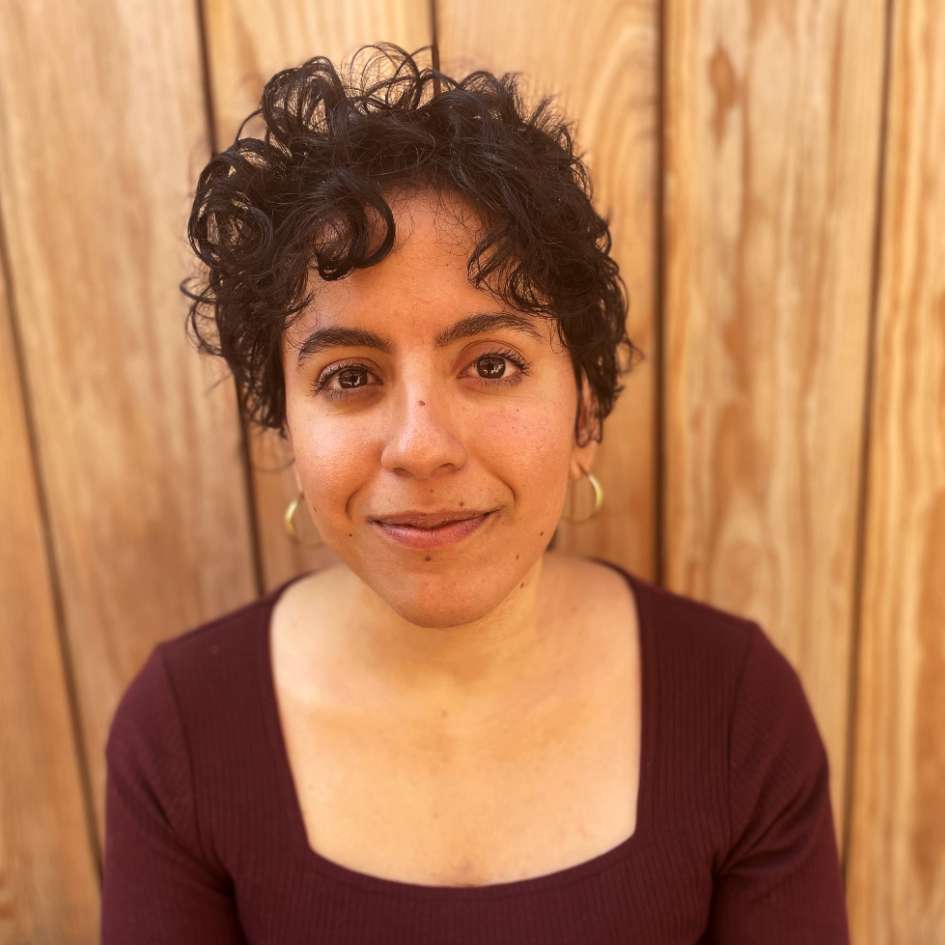 Mar Marín