Join our Global Civic Tech Summit!
Words by Lorin Camargo and Mar Marín • Aug 27 2023
Coming this September, the global civic tech community will gather to share projects, discuss ideas, and workshop skills together. We want to see you there!
2023 has been a special year in Code for All's history – it's our 10th anniversary this year, and we've spent the bulk of the last eight months in a revisioning process called Refresh, where we've worked with Network Members to assess our current purpose, objectives, activities, and structures. It's been a big year for us, and we're excited to now top it off with our fourth annual online Summit.
We can't wait to see you all there! If you are curious about our previous gatherings, check out the 2020, 2021, and 2022 highlights and find the session recordings available on our YouTube channel.
What to expect this year
The annual Summit is bringing together 120+ top luminaries, grassroots activists, creative technologists, and change-makers from 37 countries to share their stories, achievements, challenges, and hopes to keep working together towards improving the lives of people in their local communities.
Our enthusiasm knows no bounds as we commemorate our 10th anniversary with this remarkable Summit. Notably, this year's event has shattered previous records, exemplified by the amplified participation of women and non-binary individuals.
Equally noteworthy is the representation of 18 countries from the Global Majority, effectively sharing and exchanging their localized knowledge to serve global objectives.

Over 100 speakers representing 37 locations will be joining us to celebrate!

This year, we're excited to bring you sessions focused on the following themes:
Each year, our summit themes change depending on current contexts and demands. The themes are decided through a vote, in which the entire community is invited to partake.
> AI for Social Good
AI has profoundly transformed society and revolutionized various fields, including civic tech. It has reshaped the way we work, communicate, and interact with technology. However, along with its widespread adoption, concerns, and potential risks have emerged. To address these issues and unlock AI's potential, the AI for Social Good track focuses on empowering communities to tackle societal challenges, enhance government services, and foster participatory decision-making. This track spans diverse topics, from environmental conservation and sustainable development to improving public services and driving positive change, ultimately advancing community well-being.
> Tracking Civic Tech Impact
In the past decade, the civic tech sector has been actively developing technology-driven solutions to address civic challenges. However, there has been a lack of documented evidence regarding the successes and challenges faced by these initiatives. The Tracking Civic Tech Impact theme aims to bridge this gap by emphasizing the importance of monitoring and evaluation in establishing a knowledge base for future endeavors. This track invites discussions on the effectiveness of monitoring civic tech projects in fostering stakeholder engagement, enhancing service quality, adapting strategies, and optimizing resource allocation, while identifying what works, what doesn't work, and why.
> Tech for Mass Community Action
How can technology empower communities to address pressing social issues and drive collective action? By building on the transformative potential of civic tech and emerging technologies, this track aims to showcase how technology can be leveraged by communities to enhance civic engagement, protect rights, and foster grassroots movements for social change. From sharing projects that extend beyond elections to sustaining community involvement during off-cycle and non-election years, participants are invited to exchange knowledge and explore innovative solutions that empower individuals and communities to collectively address social challenges and safeguard their rights in the digital age.
> Tech for Global Social Justice
In an interconnected world, technology is crucial for addressing global social justice issues by providing powerful tools for positive change. It enables us to amplify marginalized voices, analyze data for uncovering injustice, and develop innovative solutions. The Tech for Global Social Justice track explores how technology can tackle systemic inequalities, promote human rights, and empower marginalized communities worldwide. We welcome proposals on fundraising, lobbying, shedding light on inequalities, and leveraging technology for advocacy, activism, and digital inclusion to combat discrimination. This track aims to showcase the transformative impact technology can have in driving social justice and fostering a more equitable society.
We'll present the sessions in three different formats: some offering quick-to-the-point information, some providing longer discussions that go deeper into a topic, and some that are more interactive and participatory for attendees.

The formats for Summit sessions this year will include:
> Lightning Talks
Short (5-7 minute) video presentations where a speaker will share insights from a project or case study. These sessions will be published for the public on the Code for All YouTube channel.
> Panels
Longer discussion (1 hour) where three or more people from different organizations will share their expertise and experience around a shared topic. These sessions will be held in a webinar format, and will also be streamed live on our YouTube channel.
> Workshops
Live, interactive sessions where participants learn and develop new skills, ideas, or tools together. These sessions will be hosted through Zoom.
Highlights from the Code for All Summit 2023 will include:
120+ speakers from over 37+ countries; 7 panels designed to start conversations; 40+ lightning talks TED-style introductions, and 7 hands-on sessions.


Just a sampling of what you can expect:


Joining the 2023 Summit means connecting to something bigger than just one event. This worldwide gathering we design each year has a history to it – for years now, it's been a way to bring people together to touch base on what's new in different parts of the civic tech world. We invite you to join us and be part of it!

Join us for the 2023 Summit!
The schedule for Summit 2023 is now live! Check out the agenda and register for sessions here!

Your Summit, Your Way! You will be able to design your experience. You can go all-in and join every single session for the ultimate experience, or simply choose the ones that align with your interests the most.
Registrations will remain open until Friday, September 15th, so don't delay – secure your spot now!
Stay in the loop and be a part of the vibrant Summit community by joining the dedicated #summit channel on the Code for All Slack platform. Stay up to date, engage in discussions, and connect with fellow attendees before, during, and after the event. This is your chance to engage deeply and make meaningful connections with like-minded civic tech enthusiasts.
We're on a mission to spearhead the civic tech movement, and we invite you to be part of it! Help us amplify the impact of Summit 2023!
Our comprehensive Code for All Communications Kit Tool equips you with the information and materials you need to champion the event. Share the excitement and become a driving force behind the premier gathering of civic tech enthusiasts.
---
Lorin Camargo
---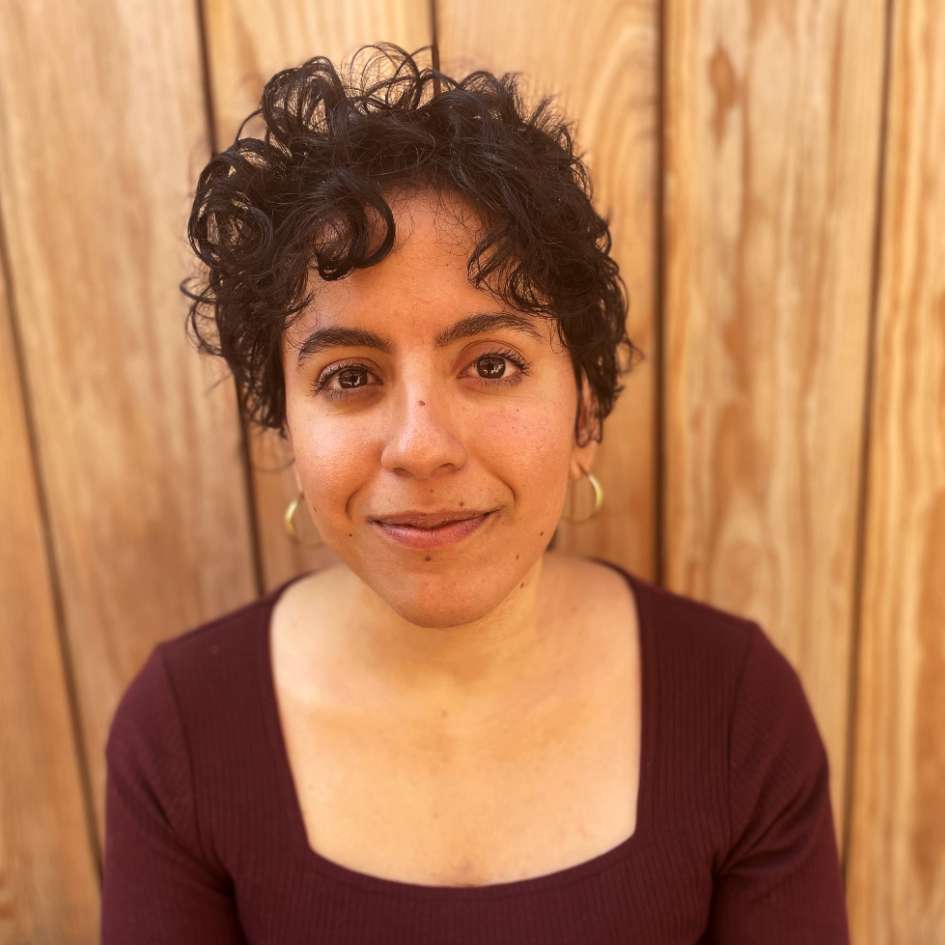 Mar Marín